Animate your favourite character with littleBits!
Break down images into basic shapes and create an animated version with recycled materials!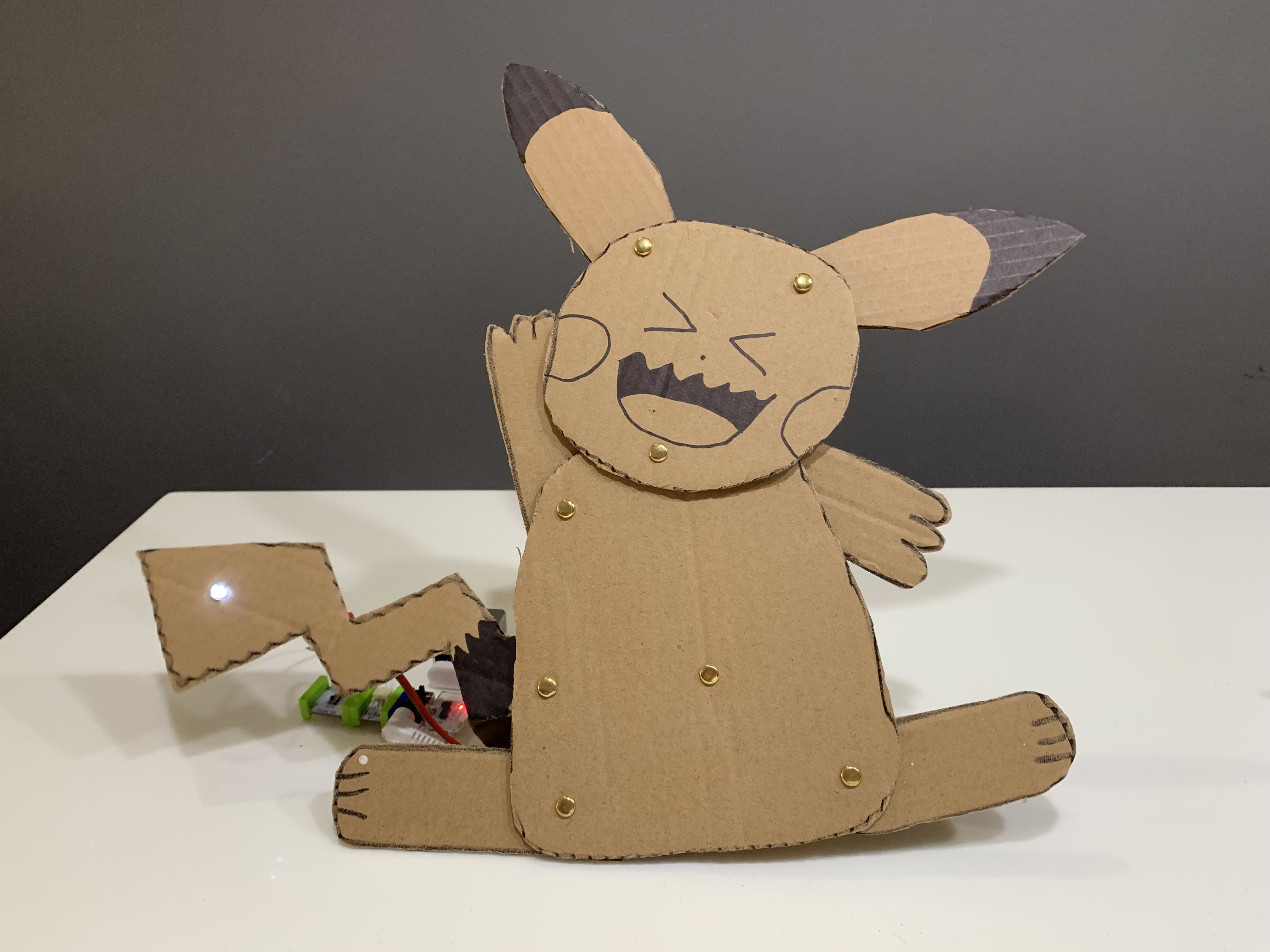 ---
You'll need
1 x littleBits (9V battery, battery cable, power Bit, long LED Bit, servo Bit)
cardboard
paper fasteners
pipe cleaners
Buy this activity
Step 1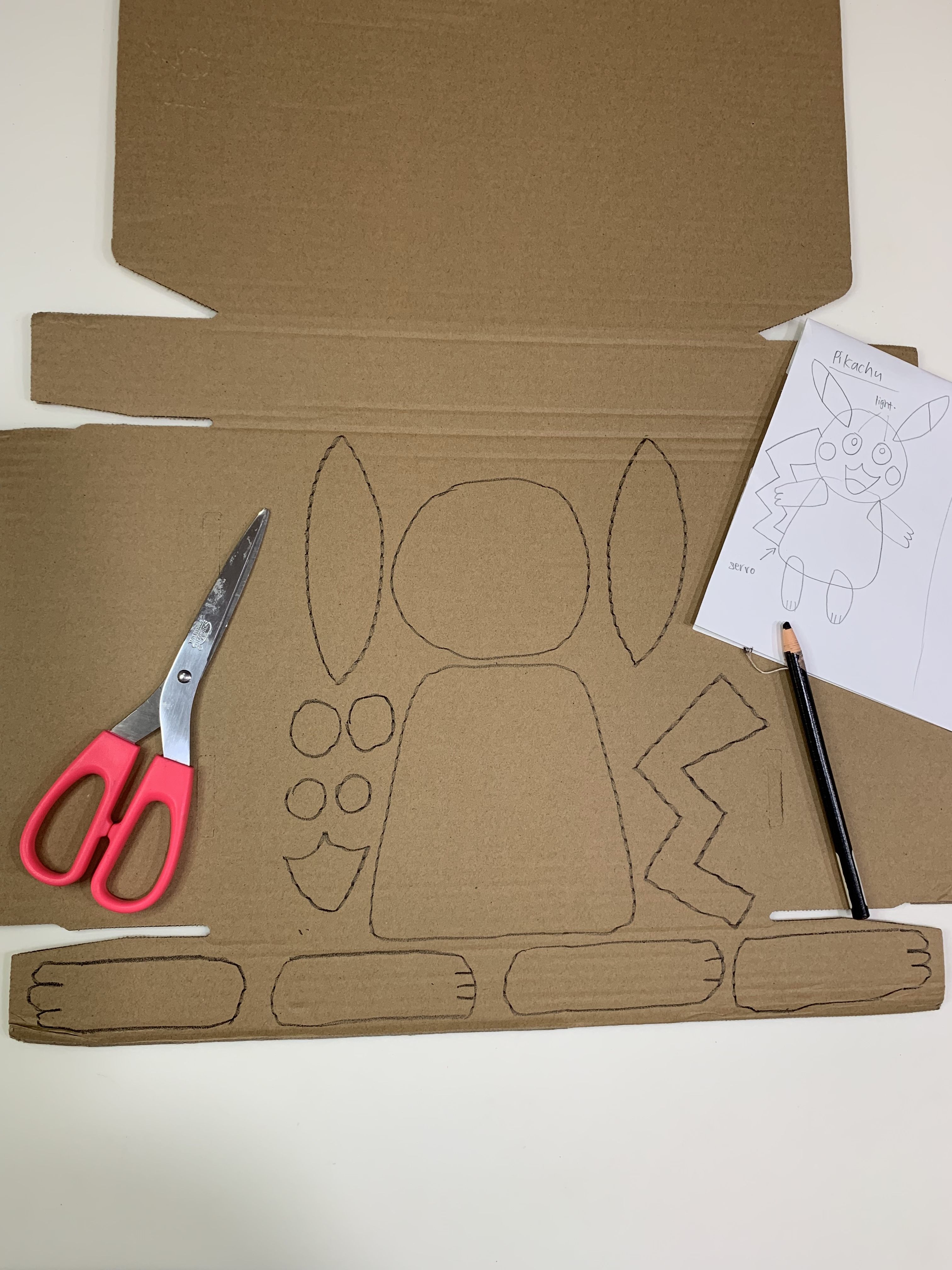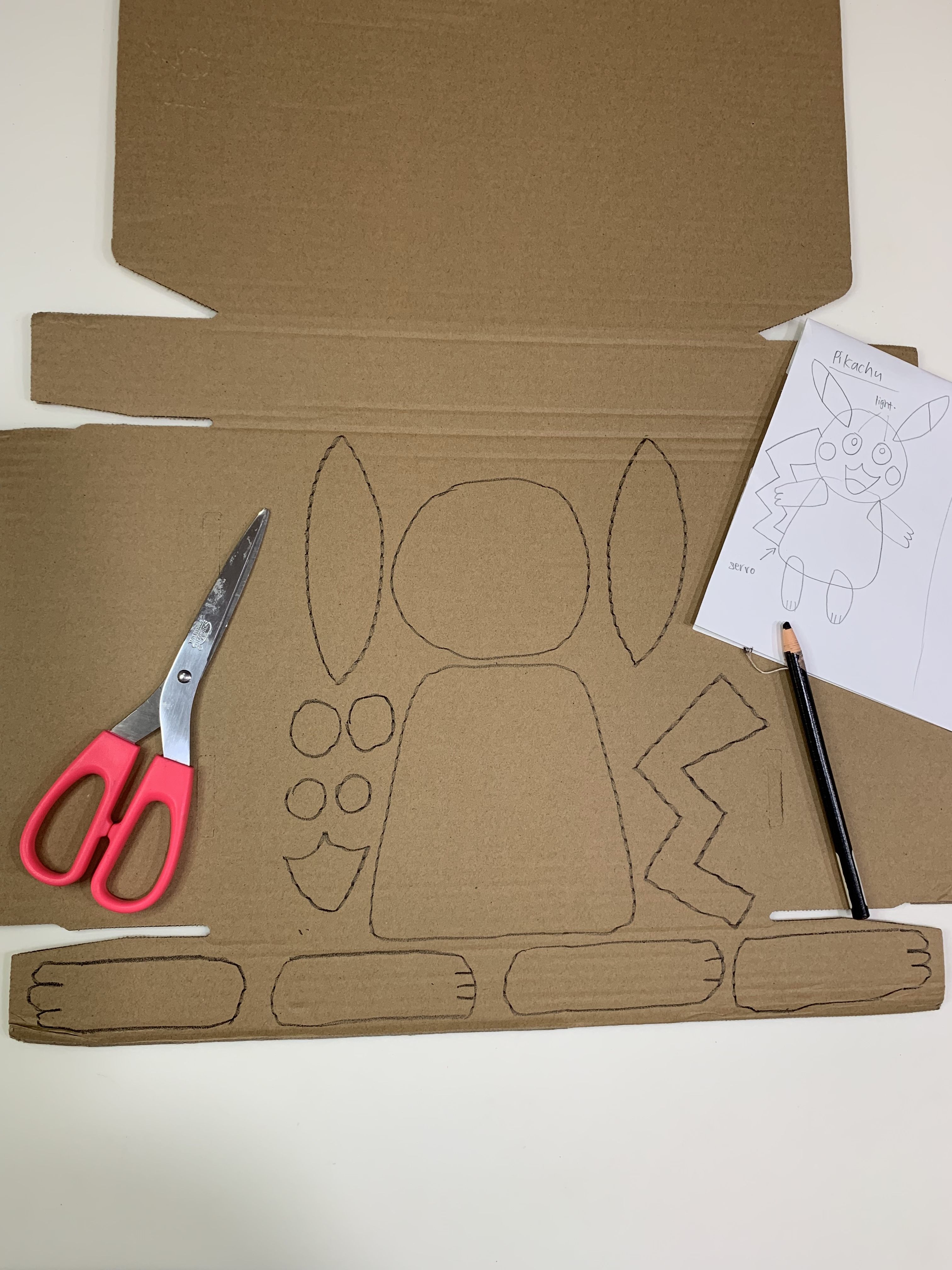 Instructions
Choose your favourite character / creature and break it down into basic shapes. Draw out the draft on paper / directly on cardboard. (10min)
---
Materials
Cardboard, marker
Step 2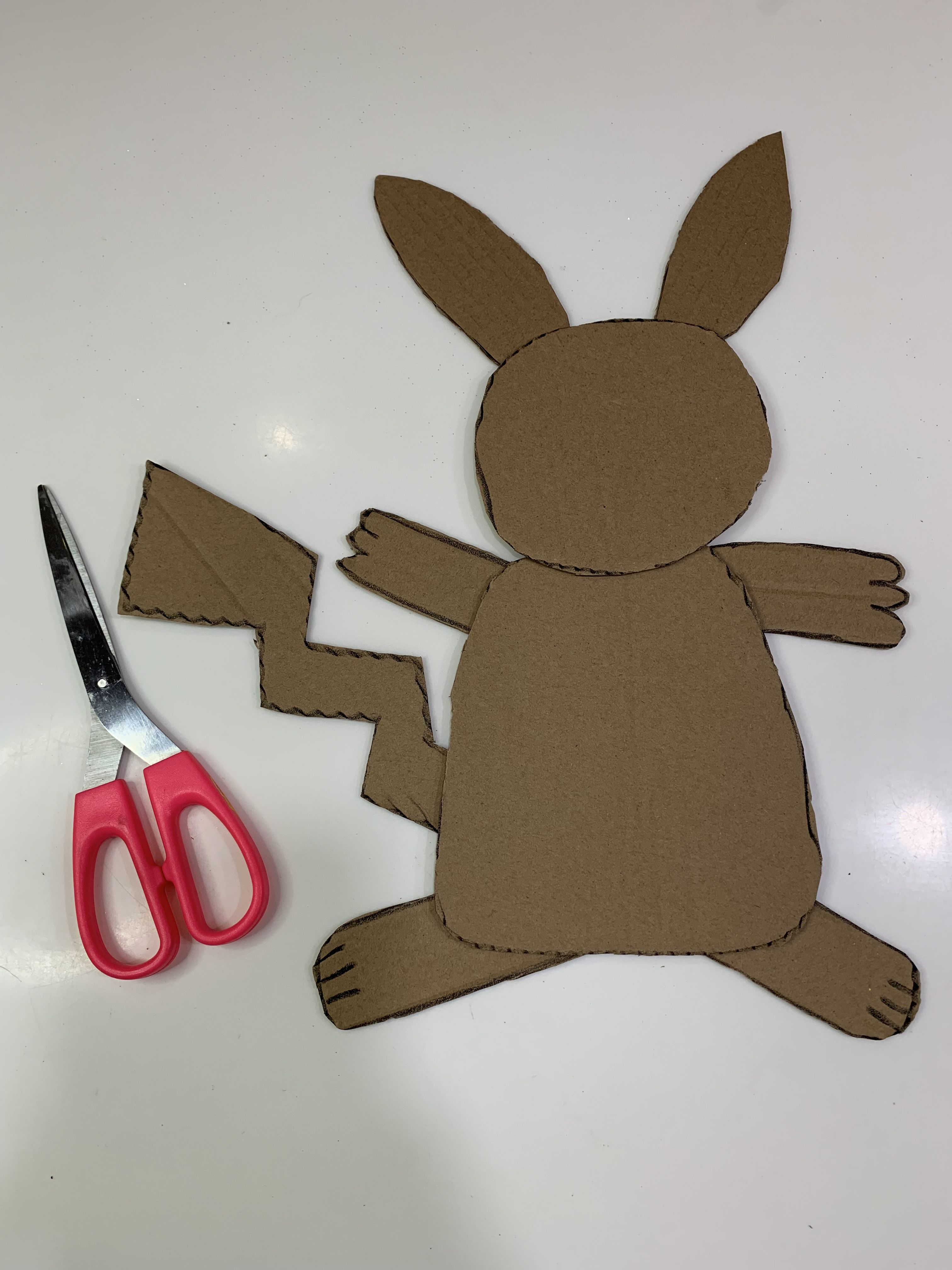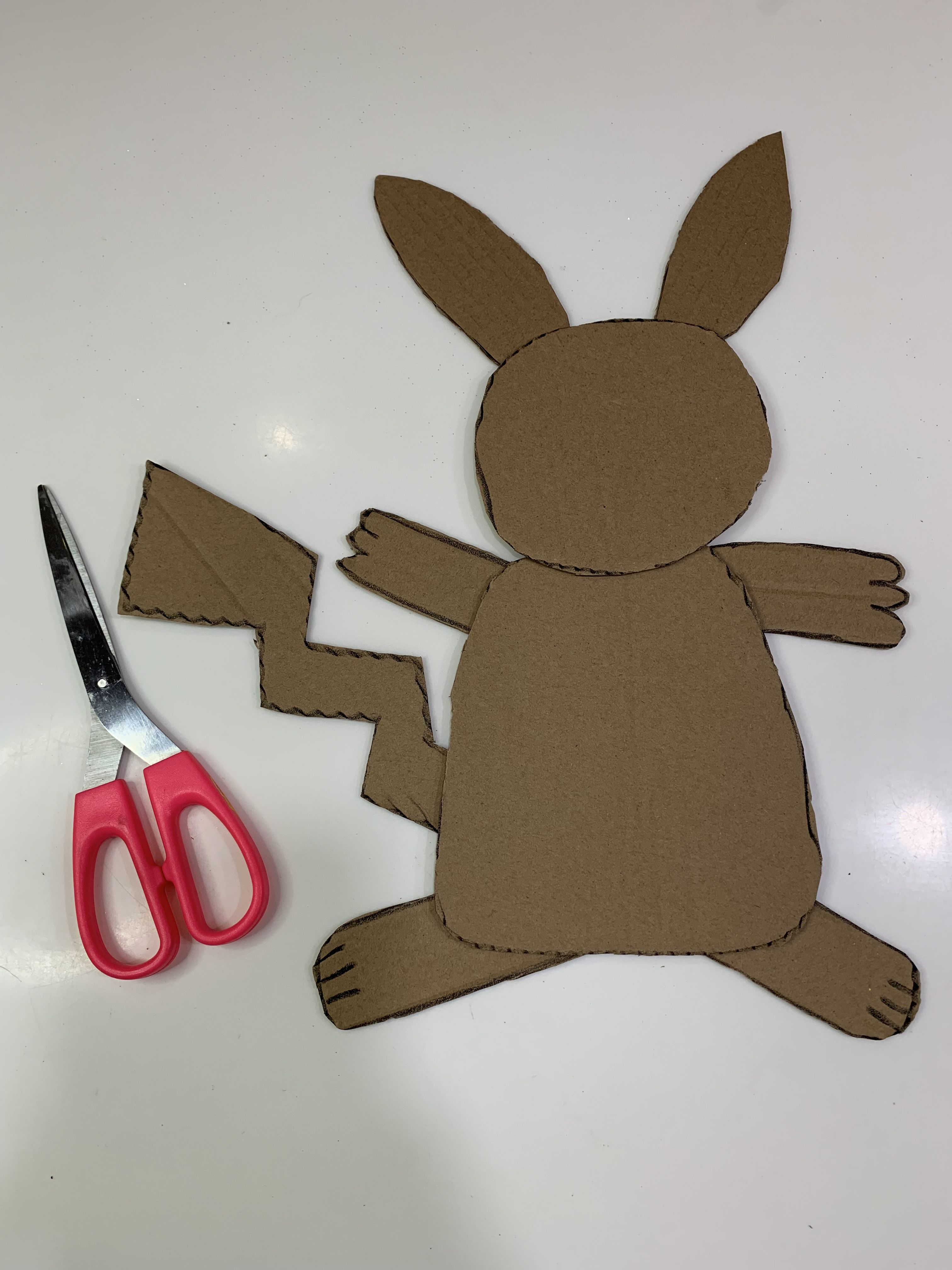 Instructions
Cut out the carboard shapes. (5min)
---
Materials
Cardboard, scissors
Step 3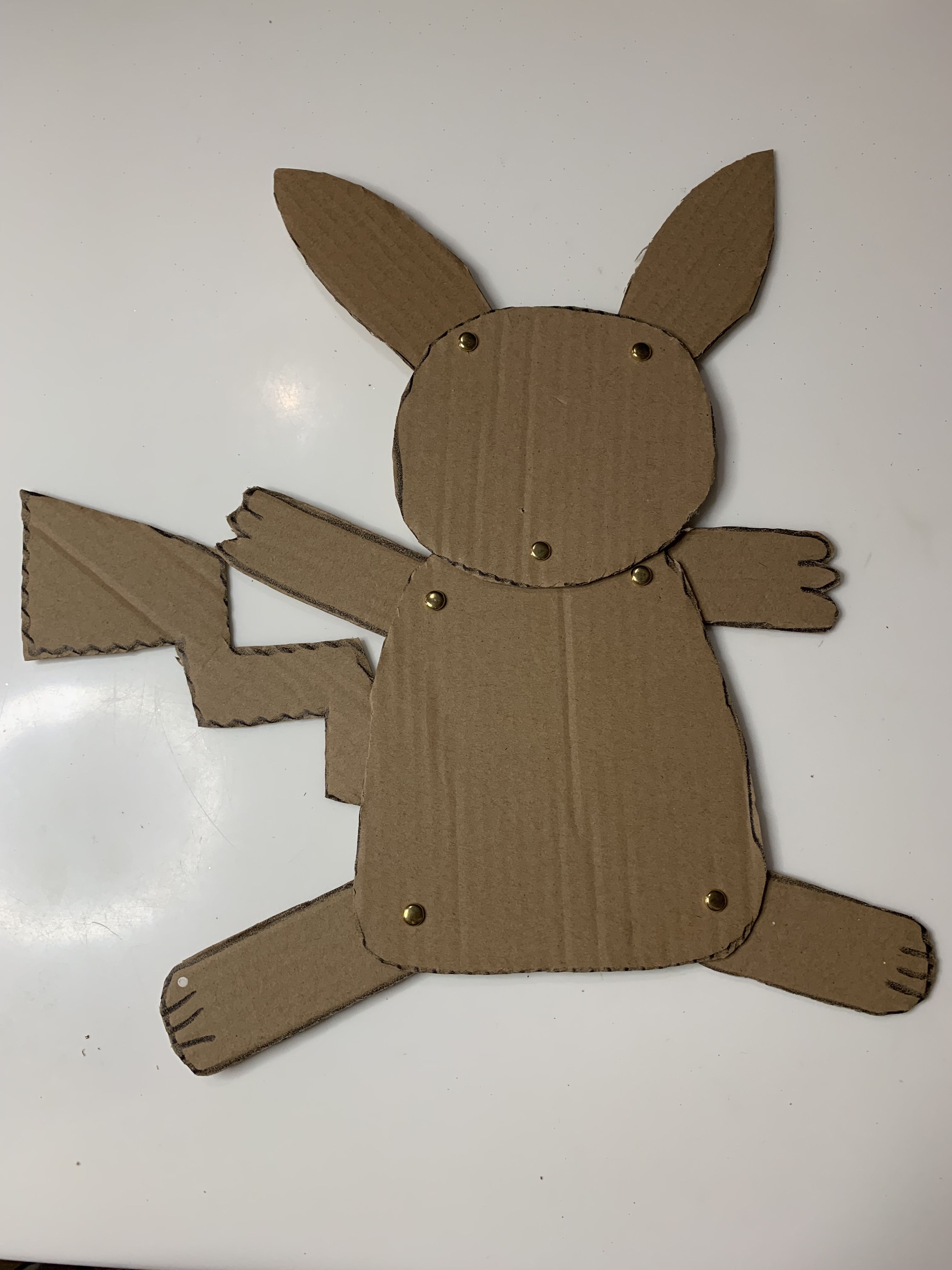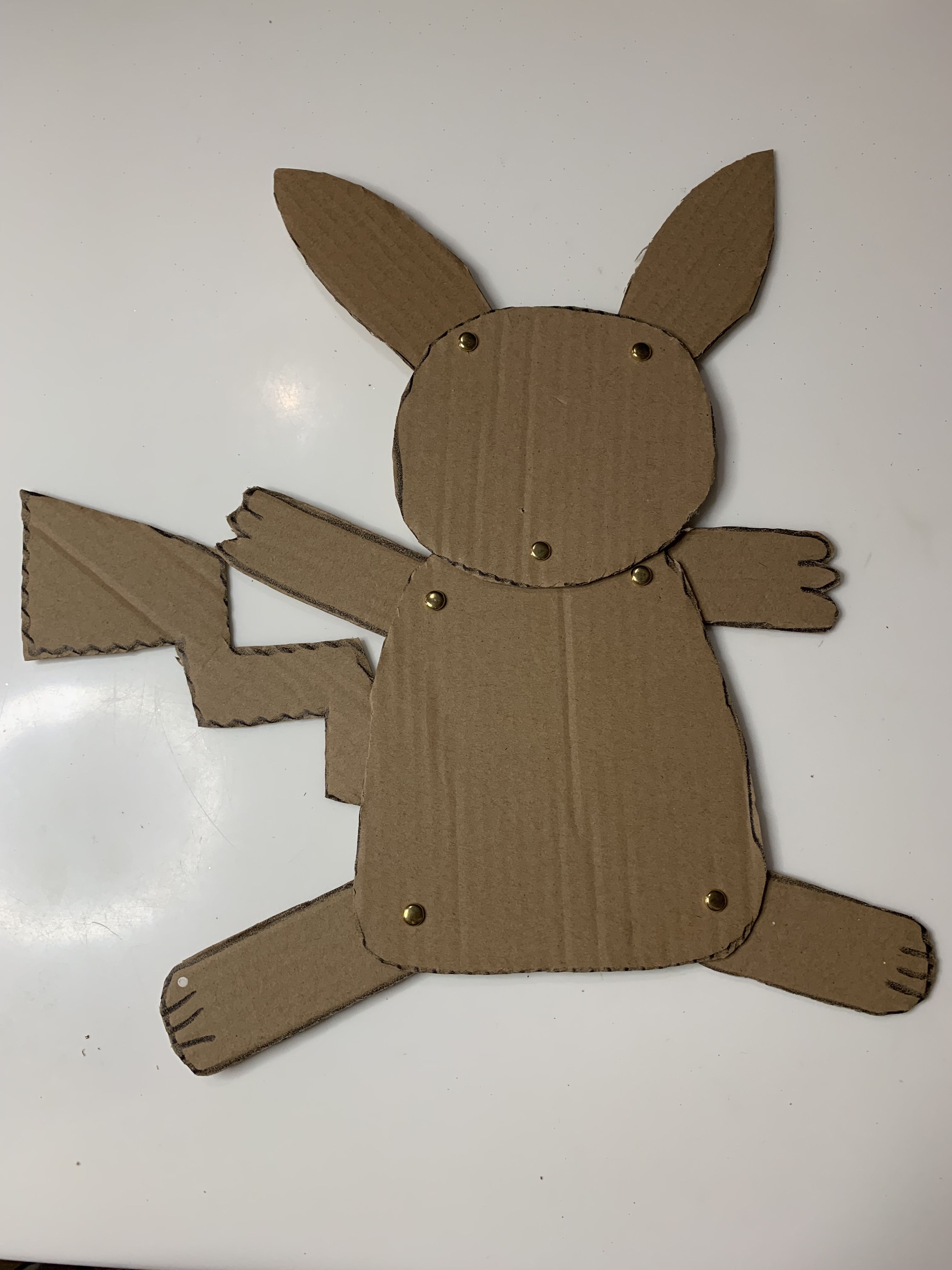 Instructions
Assemble cardboard shapes using paper fasteners. (5min)
---
Materials
Cardboard, paper fasteners
Step 4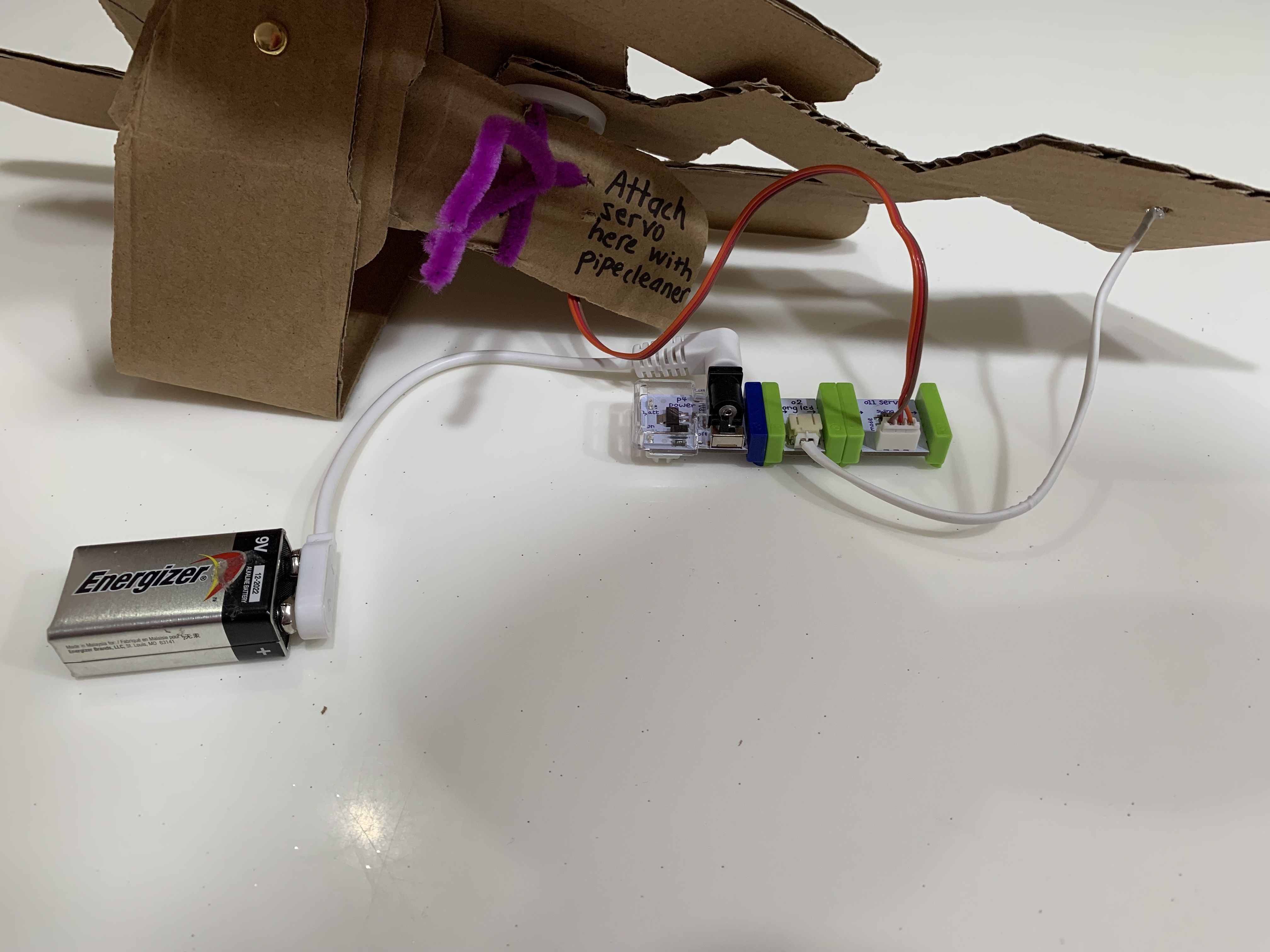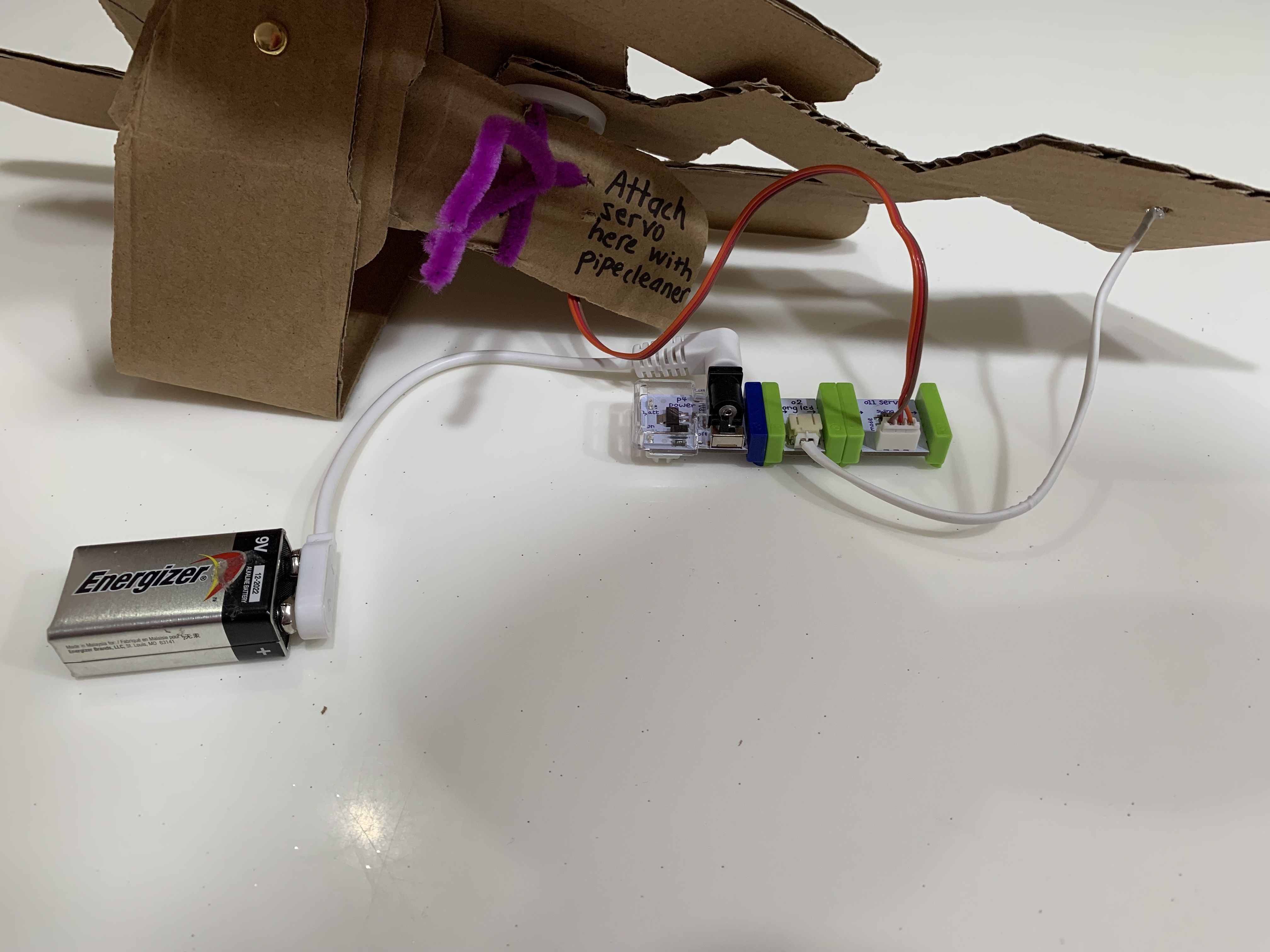 Instructions
Build the littleBits circuit as shown.
Cut and fold a cardboard strip into a triangular stand for the character. Attach it the the cardboard character with paper fastener.
Attach another cardboard strip to the triangular stand to hold the servo bit.
Secure the servo to the cardboard strip with pipecleaners. Poke holes in the cardboard with fasteners.
---
Materials
9V battery, littleBits (battery cable, power Bit, long LED, servo), cardboard, paper fasteners, pipecleaner
Step 5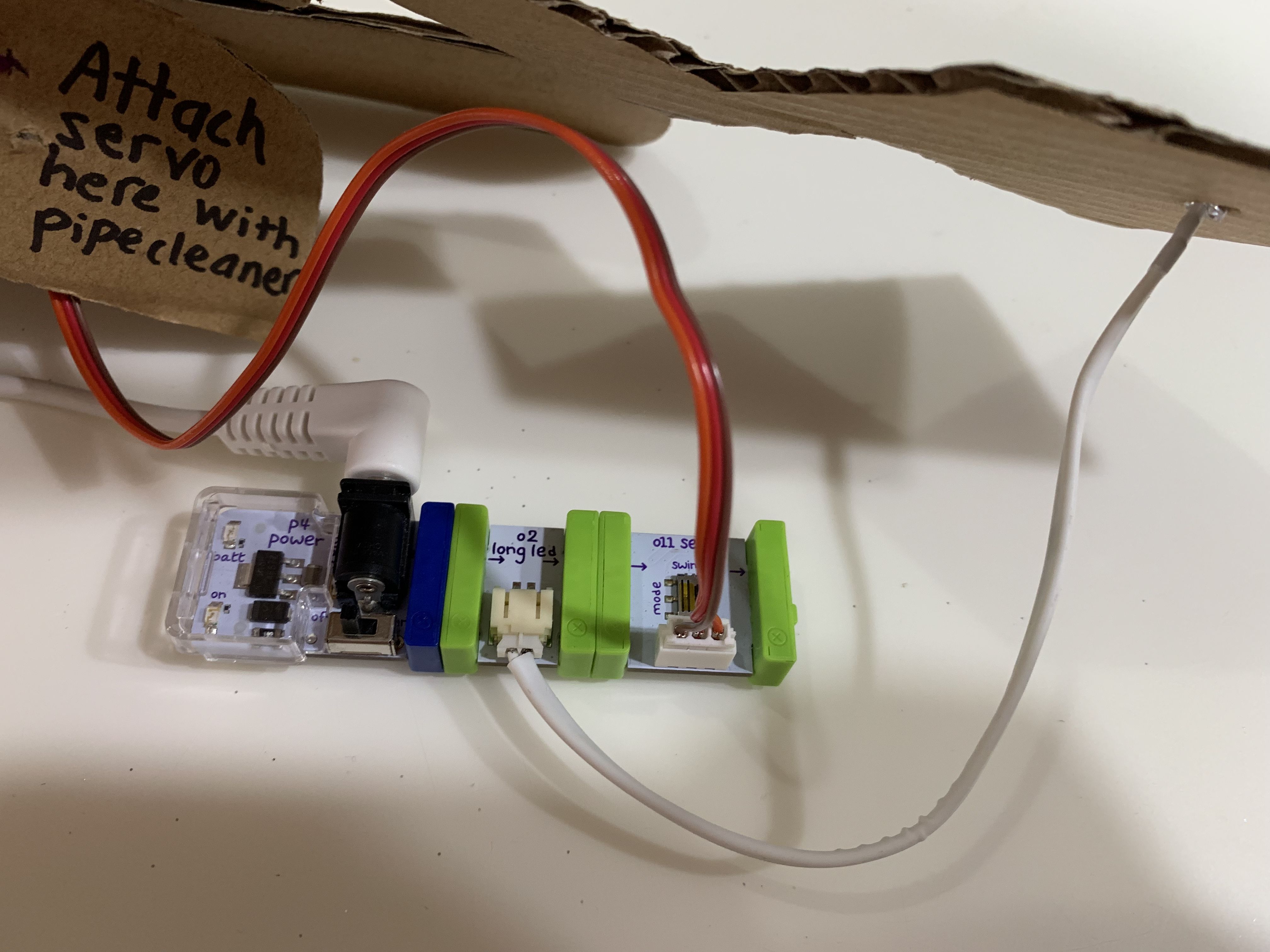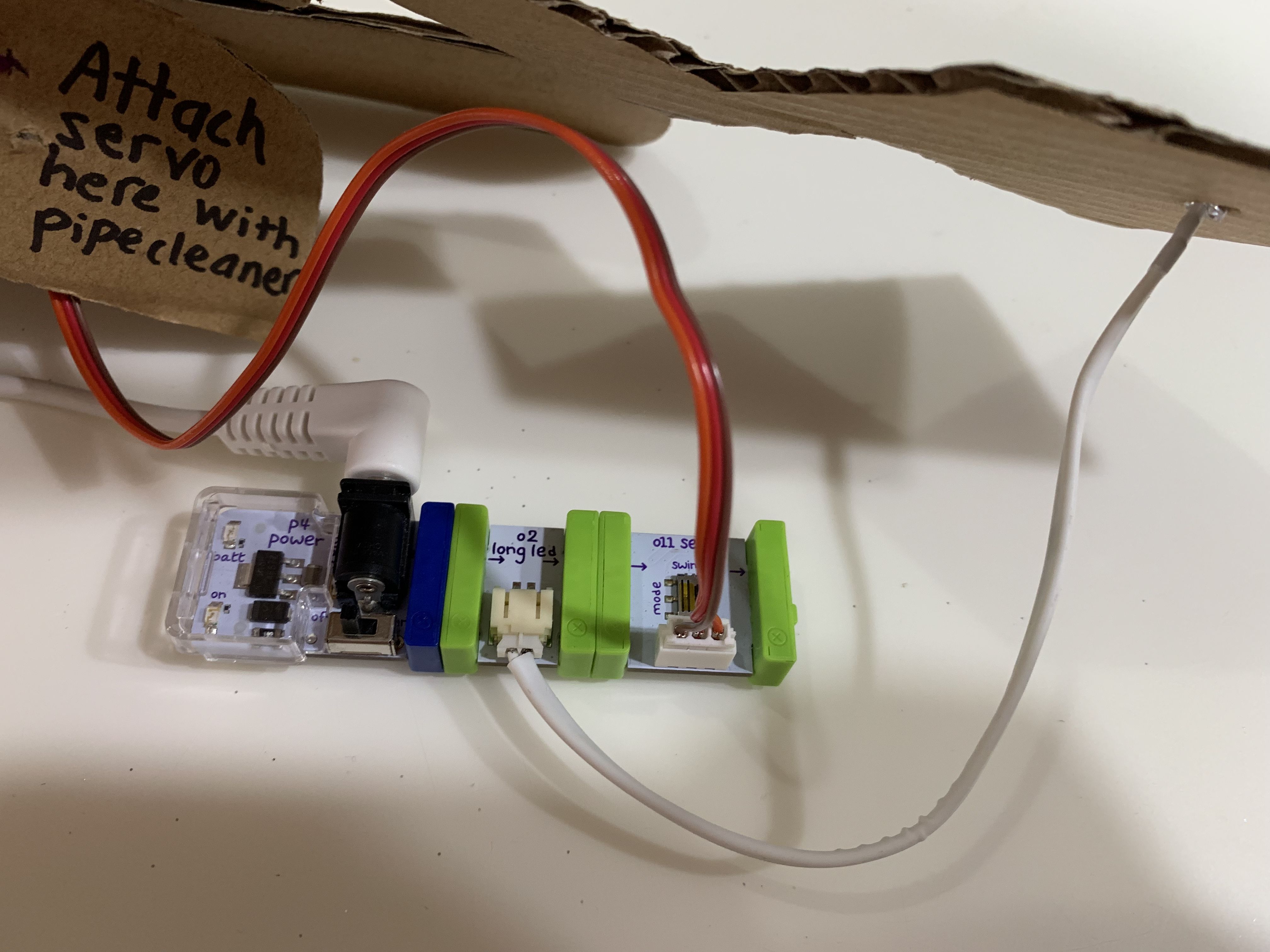 Instructions
Close up of littleBits circuit
Step 6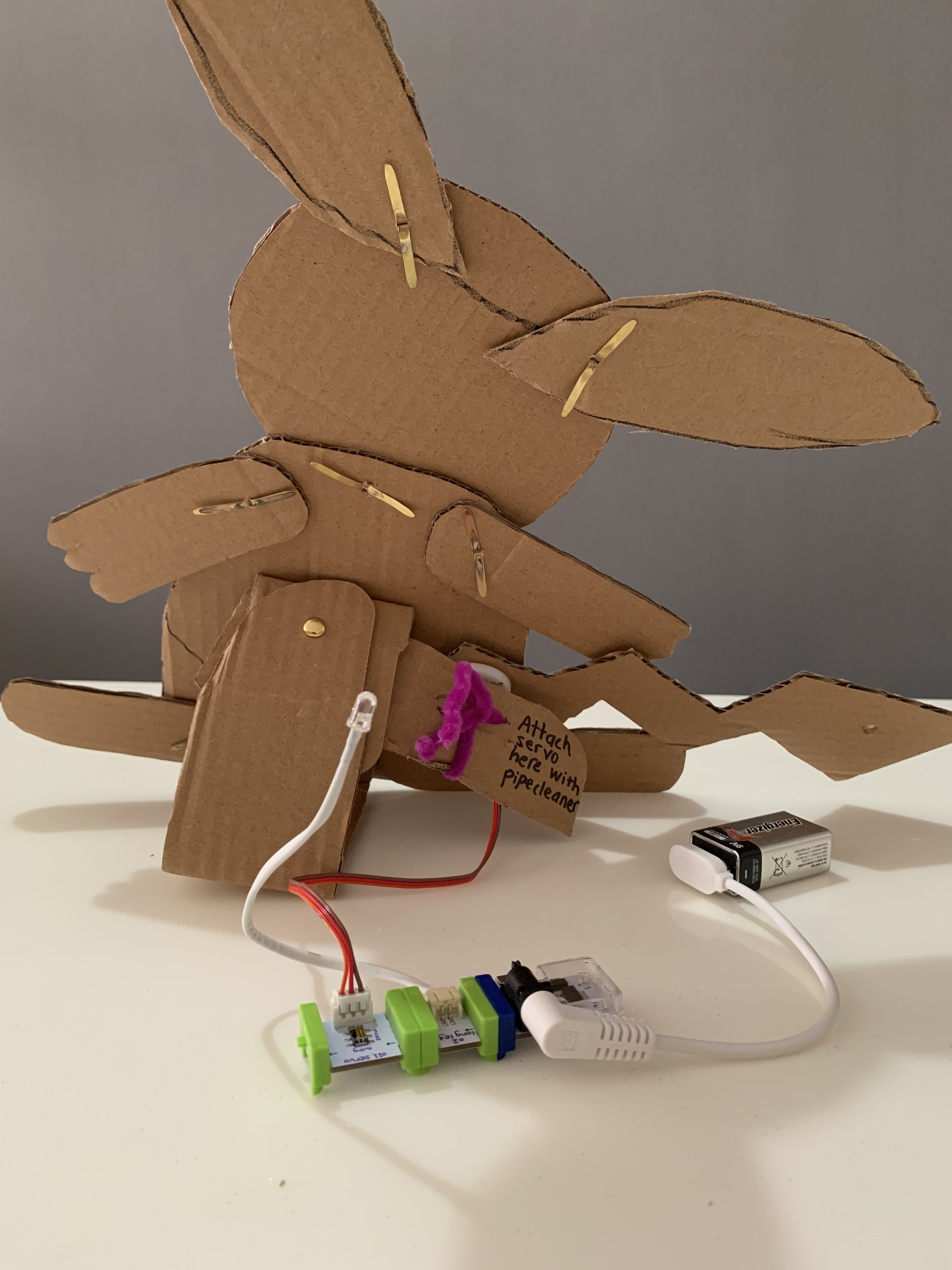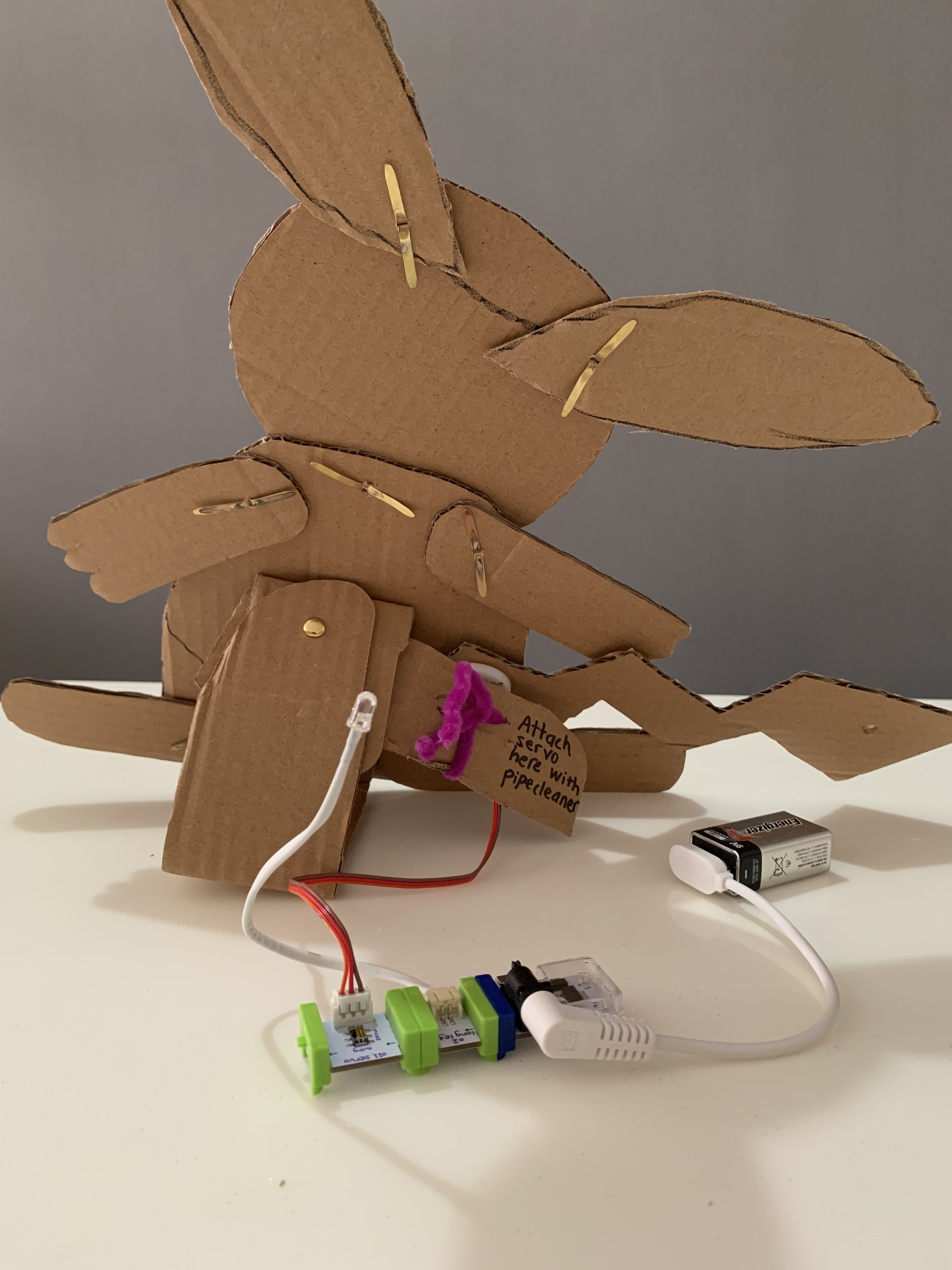 Instructions
Overall assembly of littleBits circuit onto cardboard character
Step 7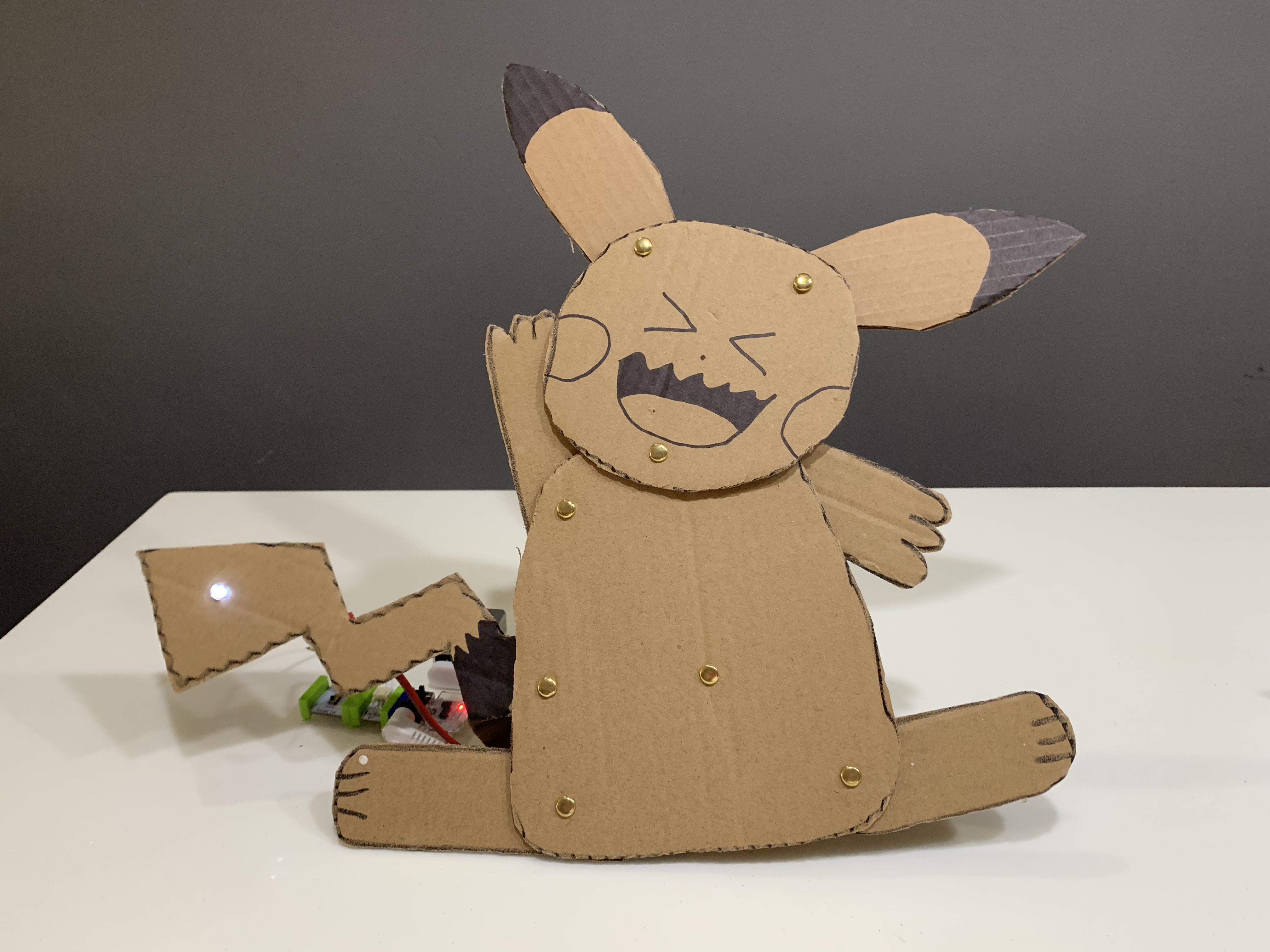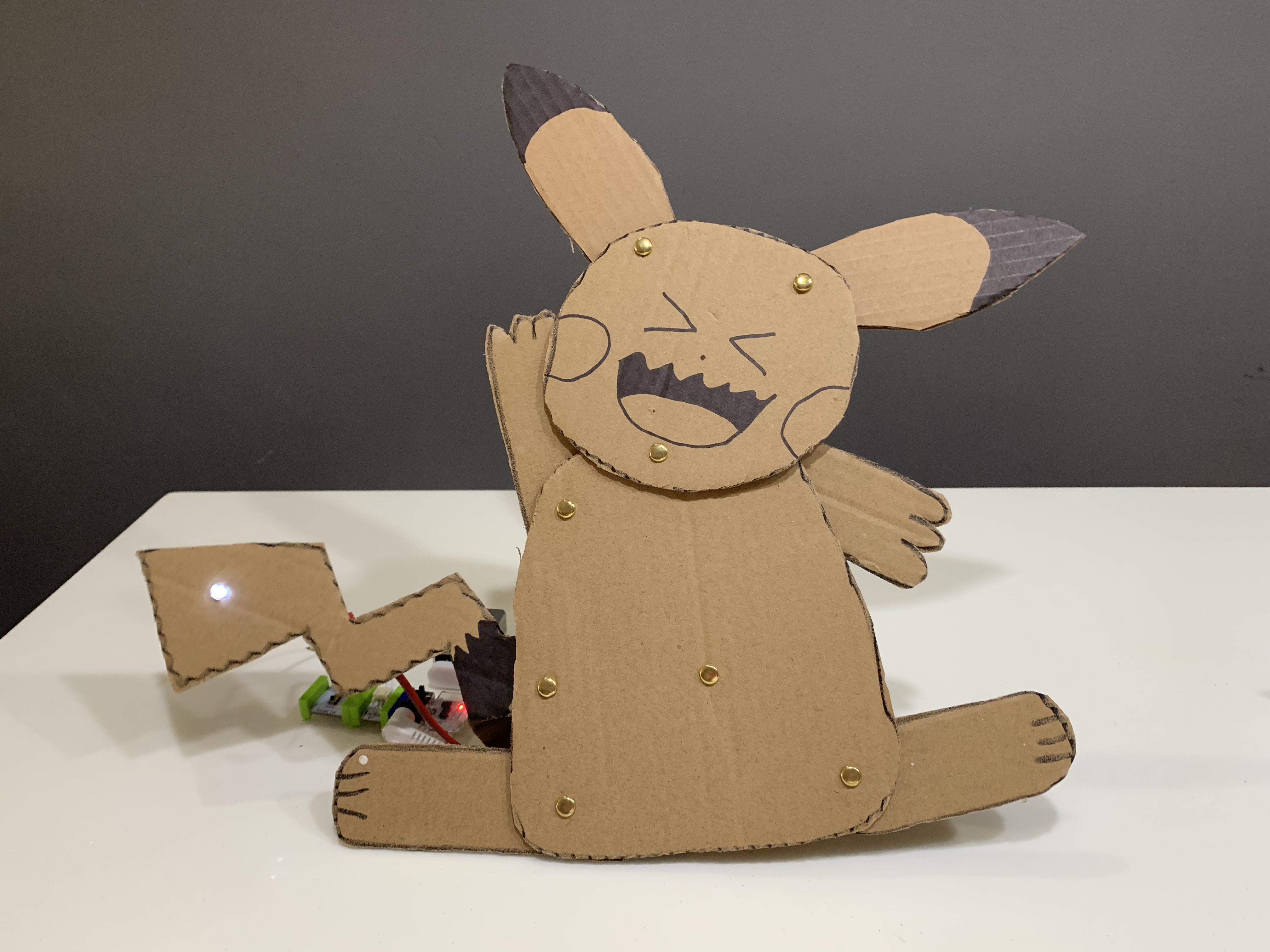 Instructions
Decorate your creation! (10min)
---
Materials
markers, crayons, googly eyes, pipecleaners or recyclables
Code and References
Printables
Completed this tutorial?
Spread the word! Let's get this trending on social media with #letsgethacking #AnimateyourfavouritecharacterwithlittleBits!