Bling Blink Bracelet
The flexible LED strip can transform into a colourful light bracelet when worn on the wrist. Bring it to your next dance party (or work meeting), and gesticulate wildly for some awesome flashing lights!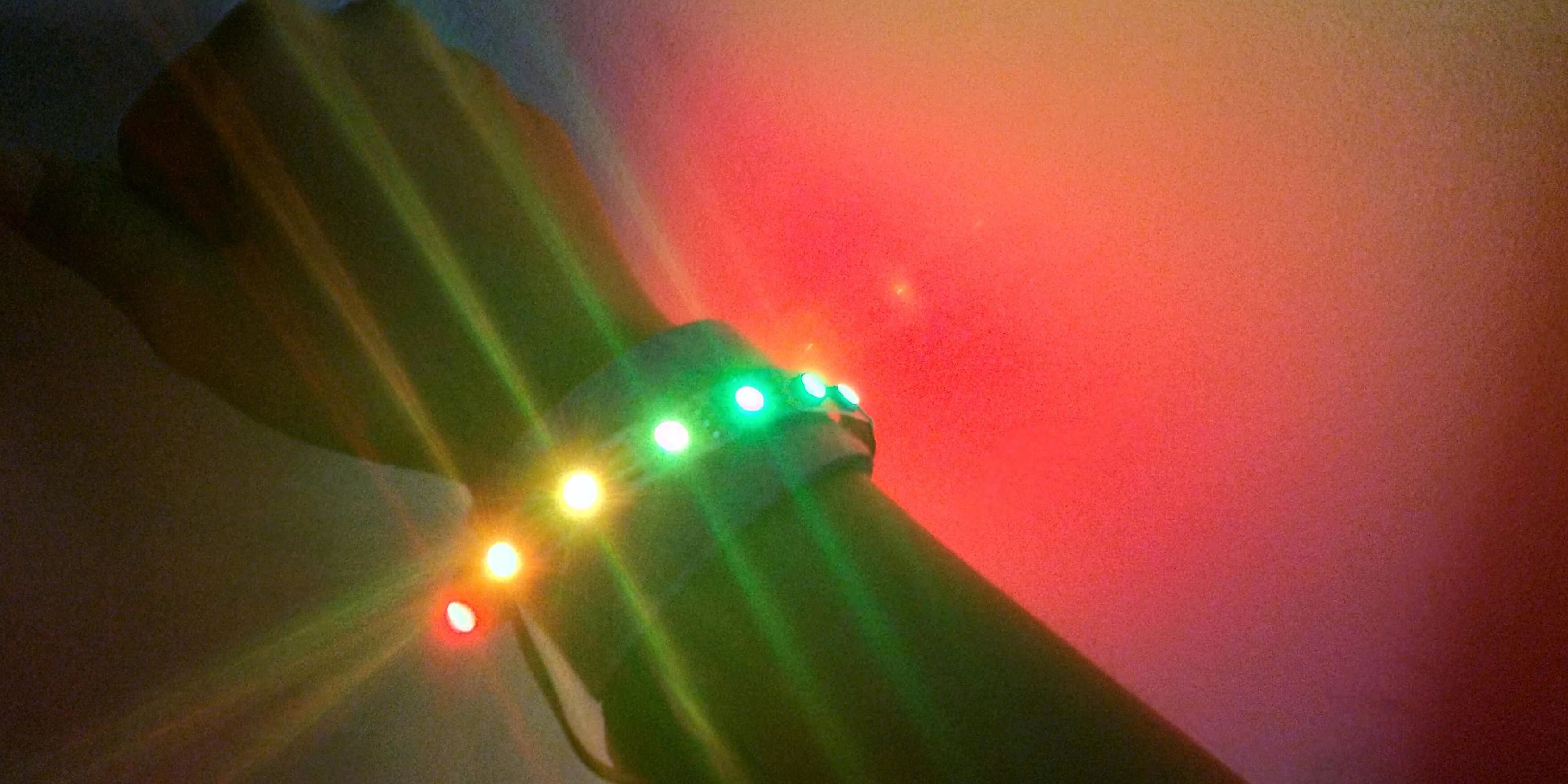 ---
YOU WILL NEED
Electronics
• BBC Micro:bit
• Basic:bit breakout board
• LED strip

Craft Materials
• Flexible wristband (e.g felt or thick paper)
---
STEP
1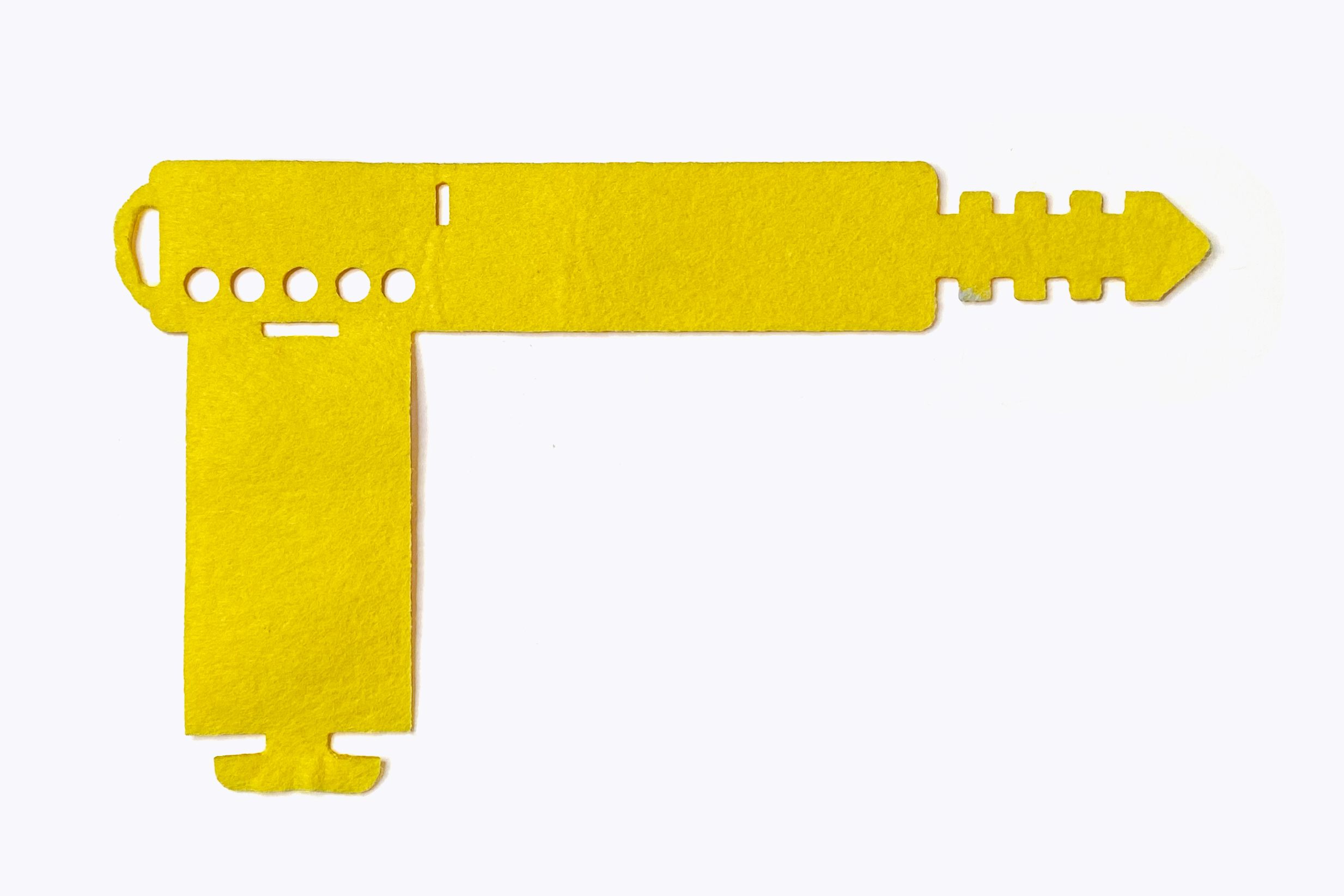 Cutting out a wrist strap
For the wrist strap, you can use any homemade strap, such as flexible cardboard, thick paper, or felt. You'll just want to make sure you have a way to attach the strap around your wrist, and a way to secure the micro:bit, breakout board, and battery pack to the strap. Try rubber bands, or lots of tape.
Downloads:
blingblinkkit_template-01.jpg
---
STEP
2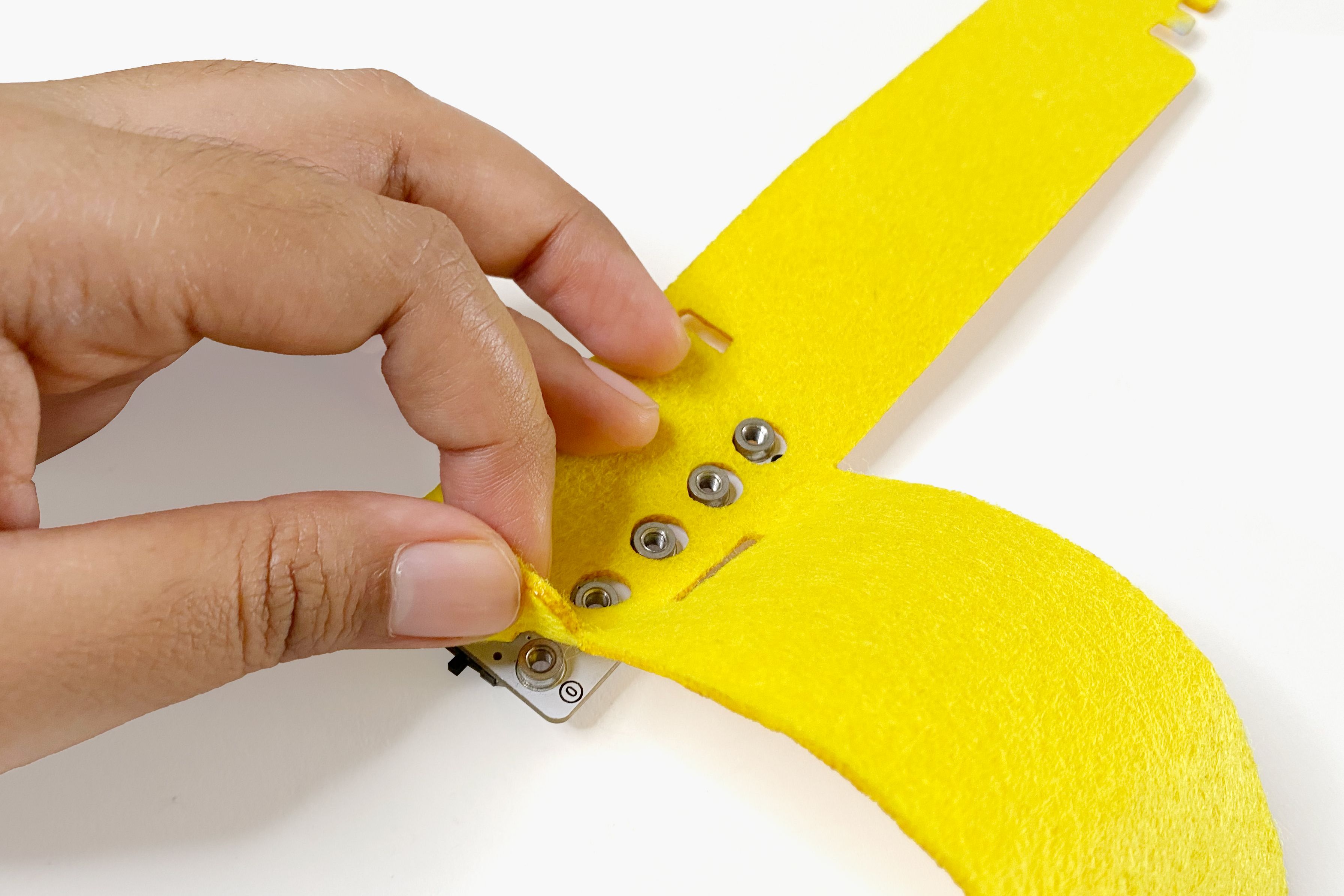 Attaching the Breakout Board
Here, we've laser cut our felt so that it can go between our micro:bit and basic:bit. We align the felt holes to match the five screw holes on the breakout board. Depending on the breakout board you're using, how you attach it will vary-again, tape or rubber bands can work just fine!
---
STEP
3
Screwing on the micro:bit
Next, we use screws to attach the micro:bit to the basic:bit breakout board, securing the felt wrist strap in between.
---
STEP
4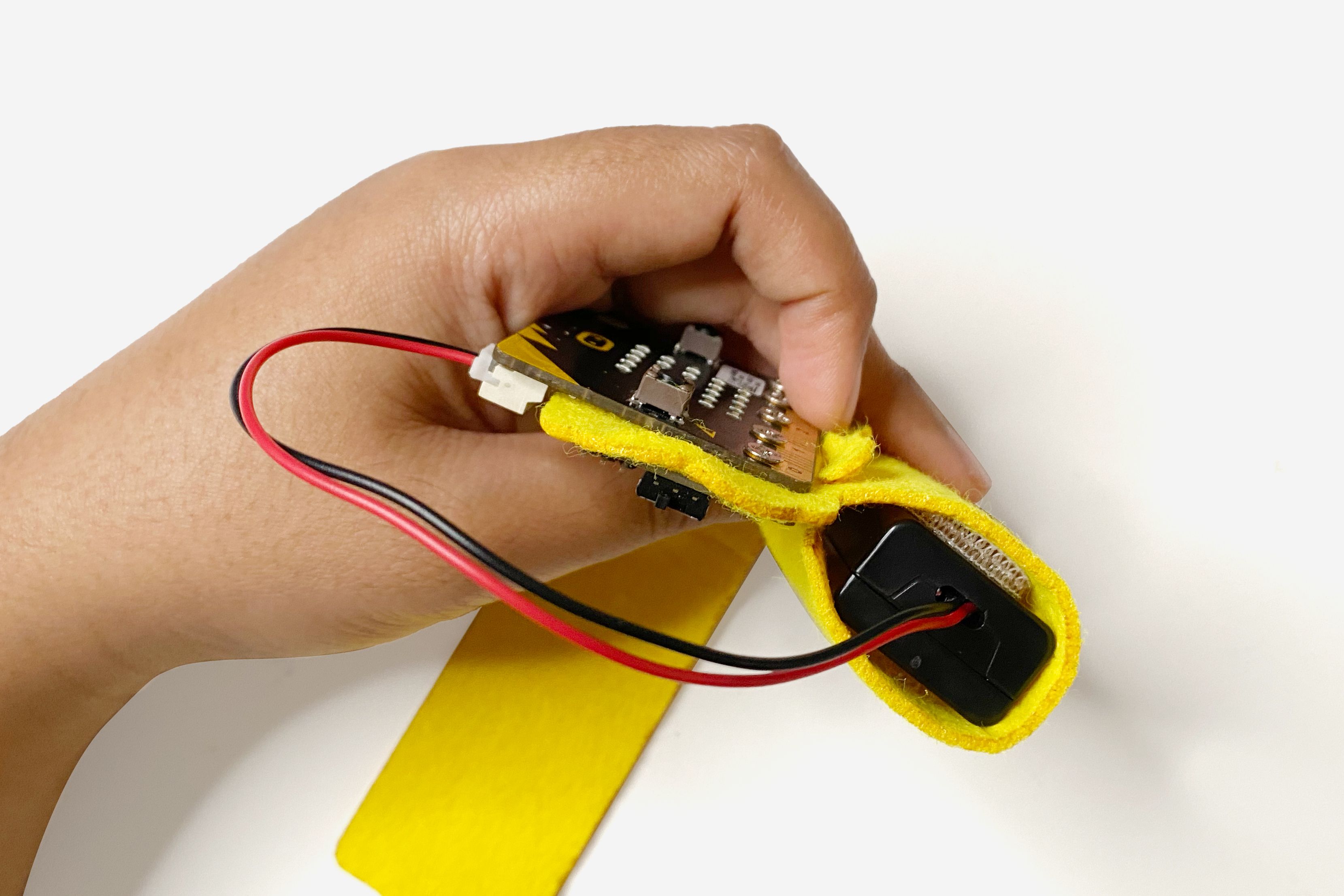 Attaching the battery pack
Finally, we plug in the battery pack, and attach it to the wrist strap. Our design has a handy pouch for easy battery pack storage!
---
STEP
5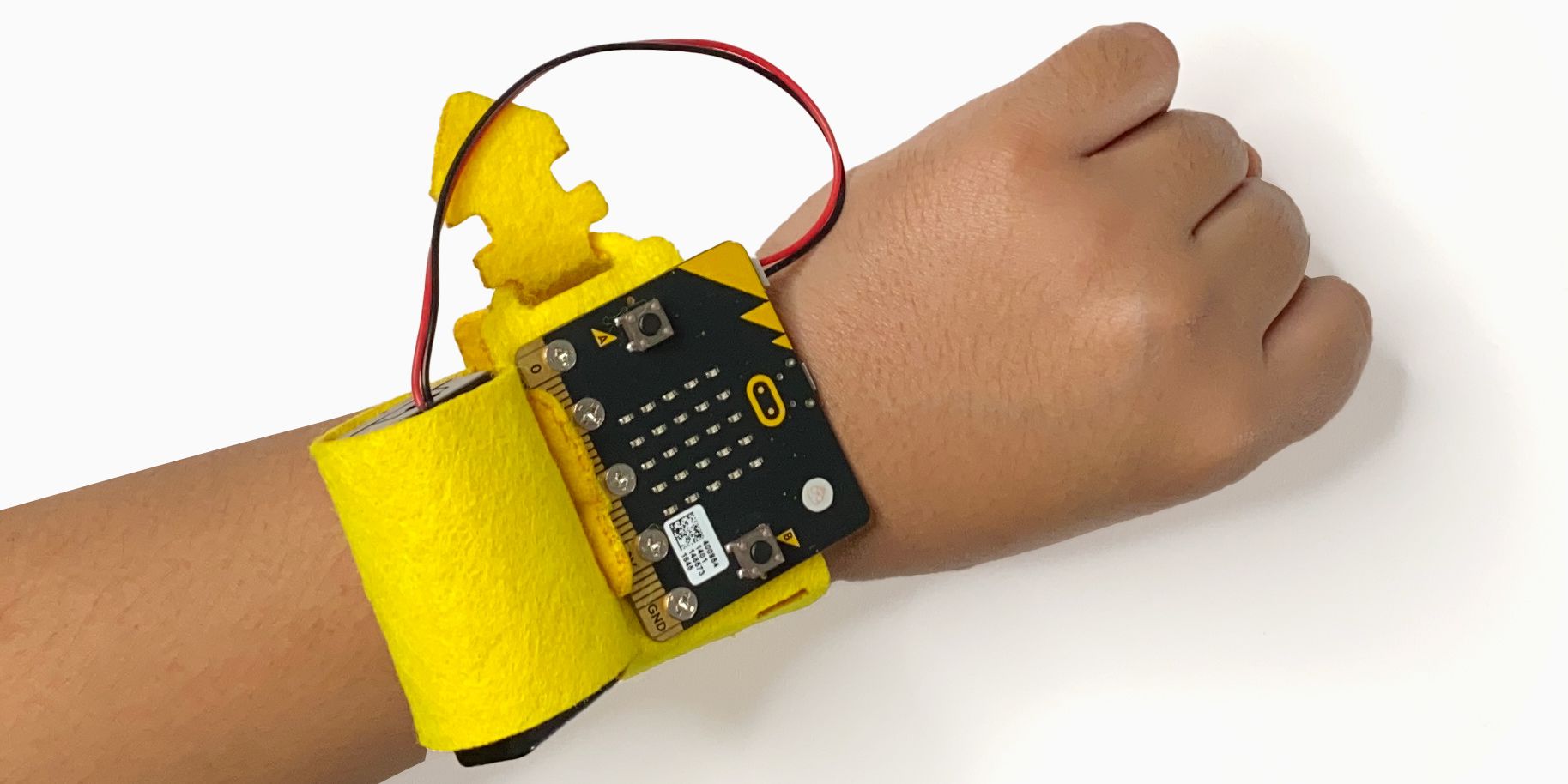 Try it out!
Shake it all about!
Code and References
Made this activity? Good Job! Now spread the word. Share a photo of your creation on social media with #letsgethacking #BlingBlinkBracelet