Cardboard Automata
Build a simple mechanical sculpture that moves
---
You'll need
Cardboard
felt
satay stick
straw
hot glue gun
Step 1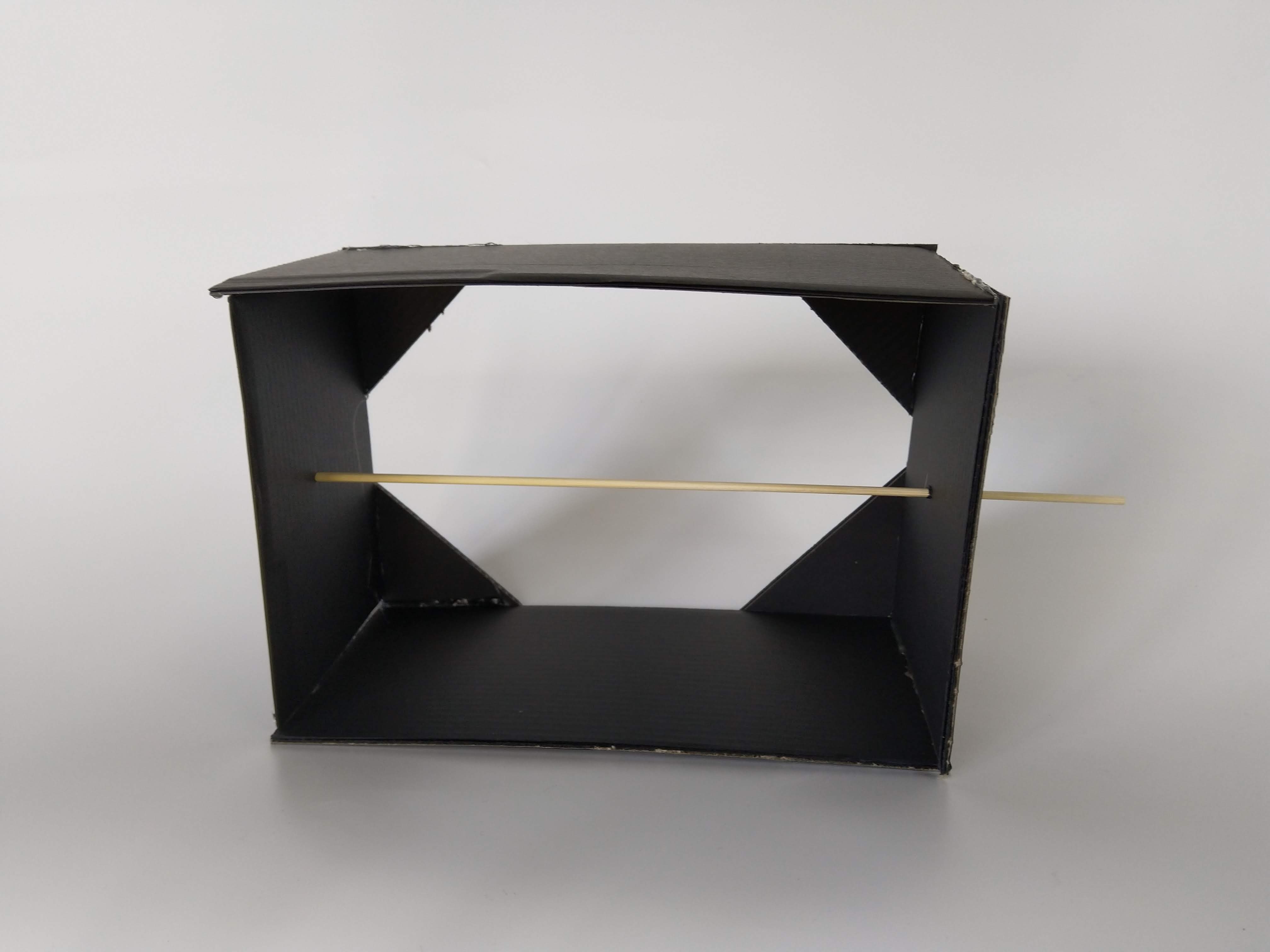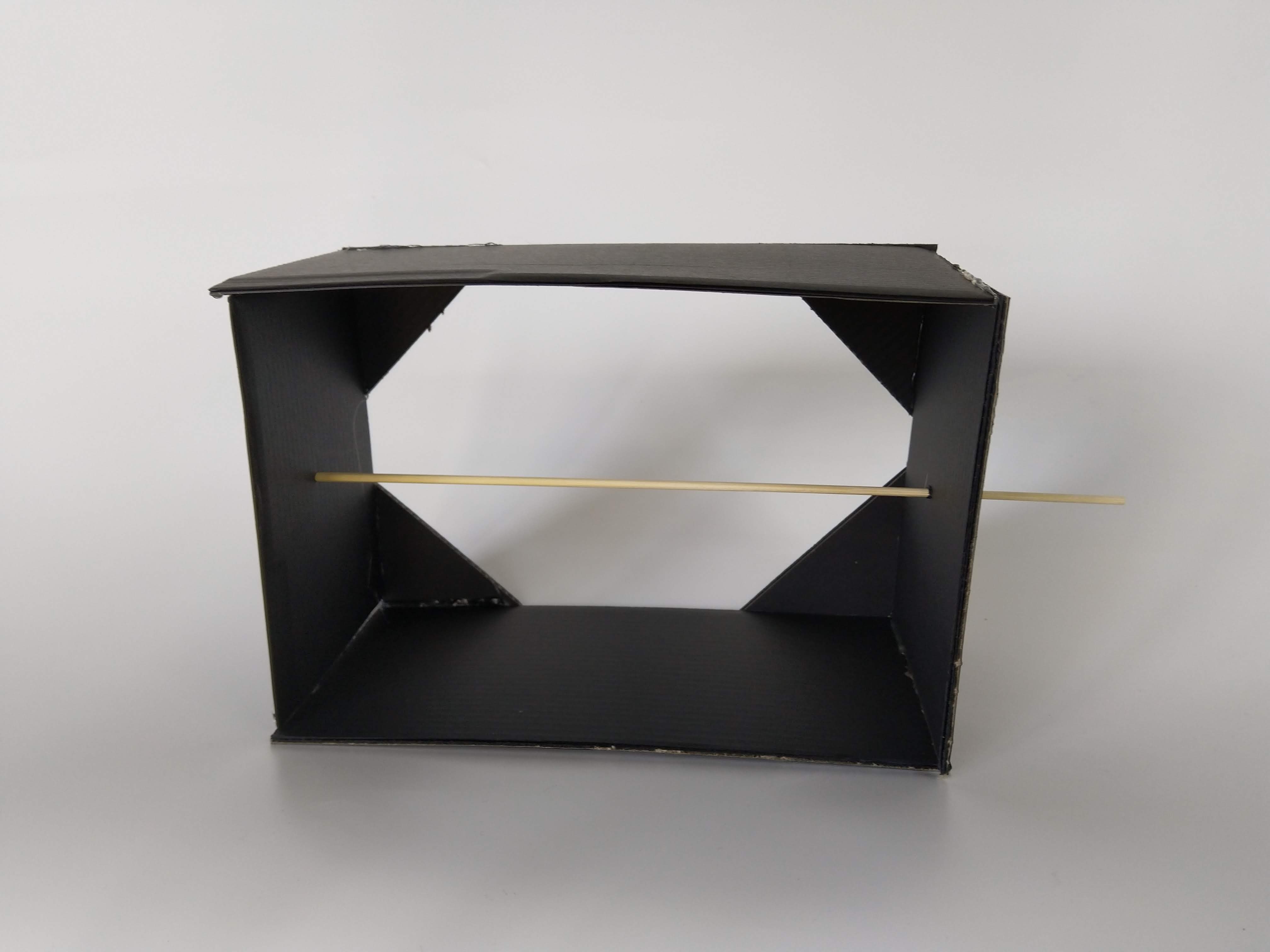 Instructions
Create a box using 4 rectangular pieces of cardboard. Stabilise the box using small triangular pieces at the opposite sides of the box.
The dimensions of the box should be small enough that we can stick a satay stick through the box as seen in the image.
---
Materials
Cardboard, Glue gun, satay stick
Step 2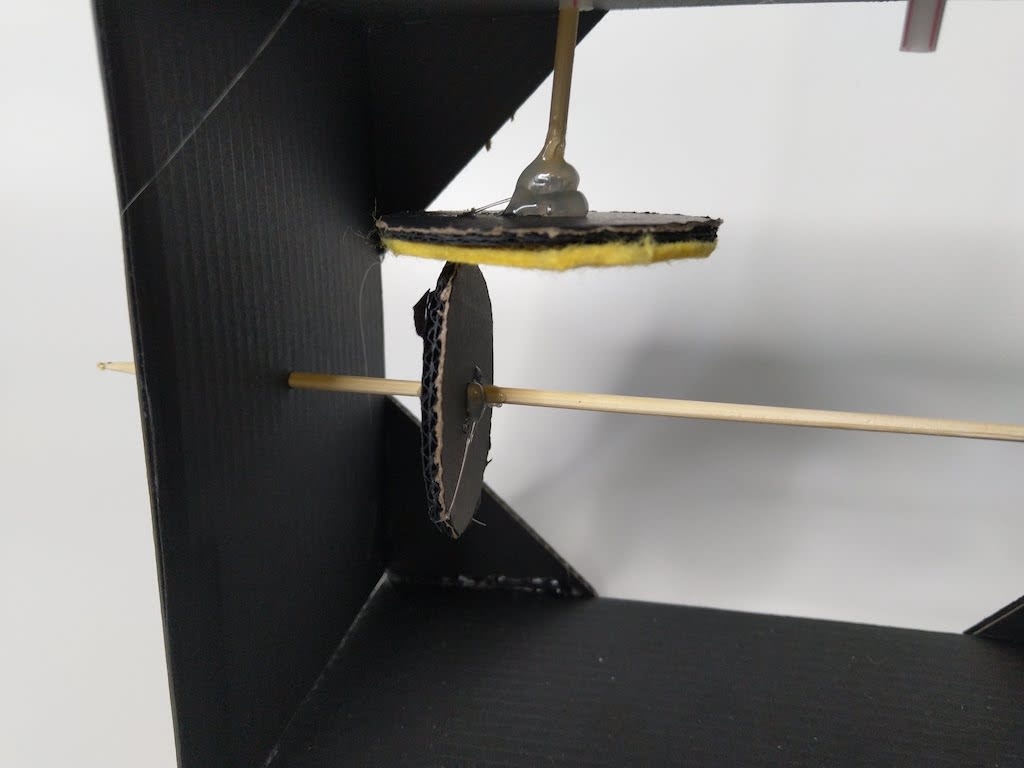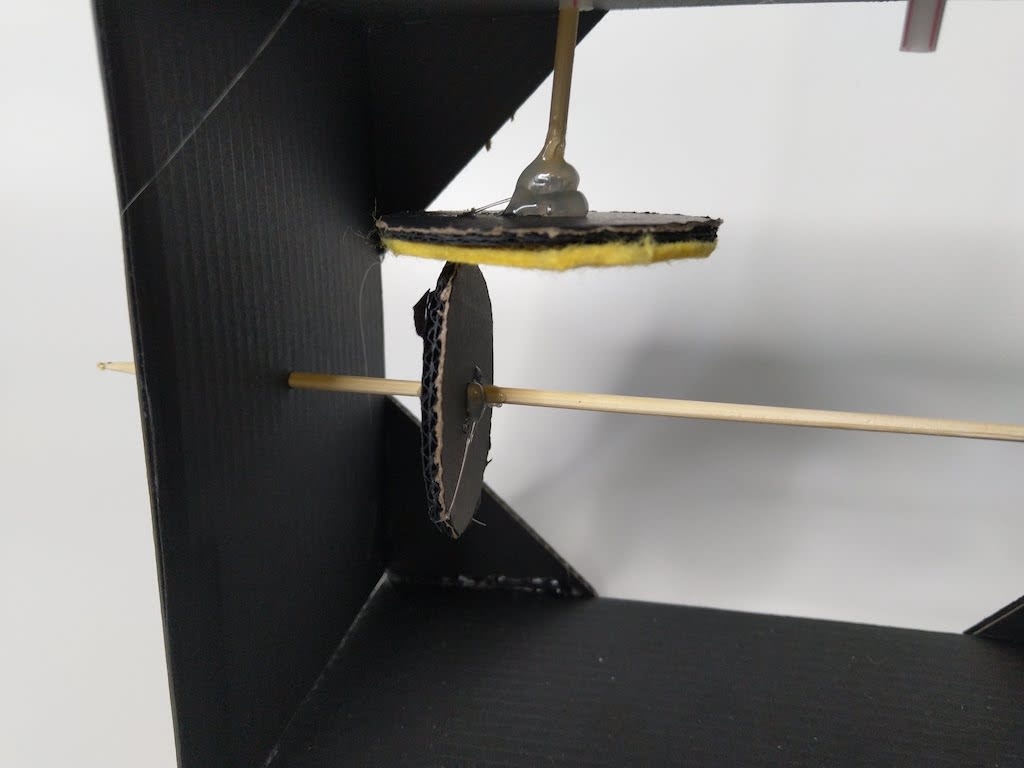 Instructions
Create the cam and cam follower by cutting out two circular pieces of cardboard. The cam follower which is the top piece should be a bit bigger than the cam.
Glue a piece of felt to the cam follower to add resistance so that it will catch the turning of the cam.
---
Materials
Cardboard, felt
Step 3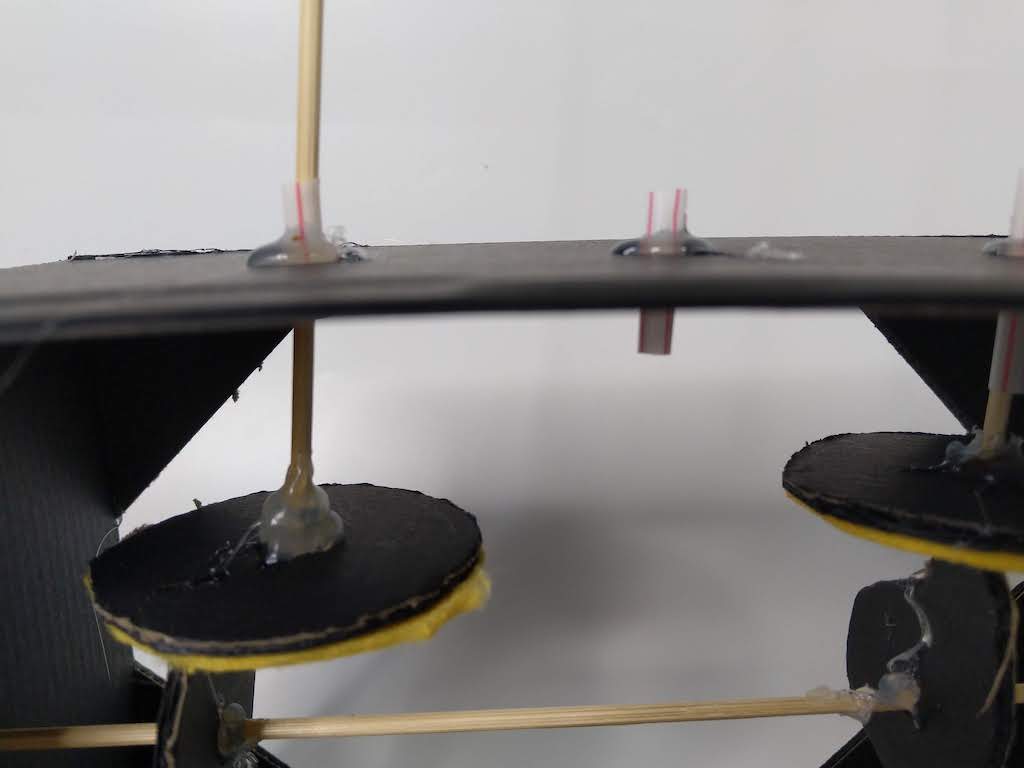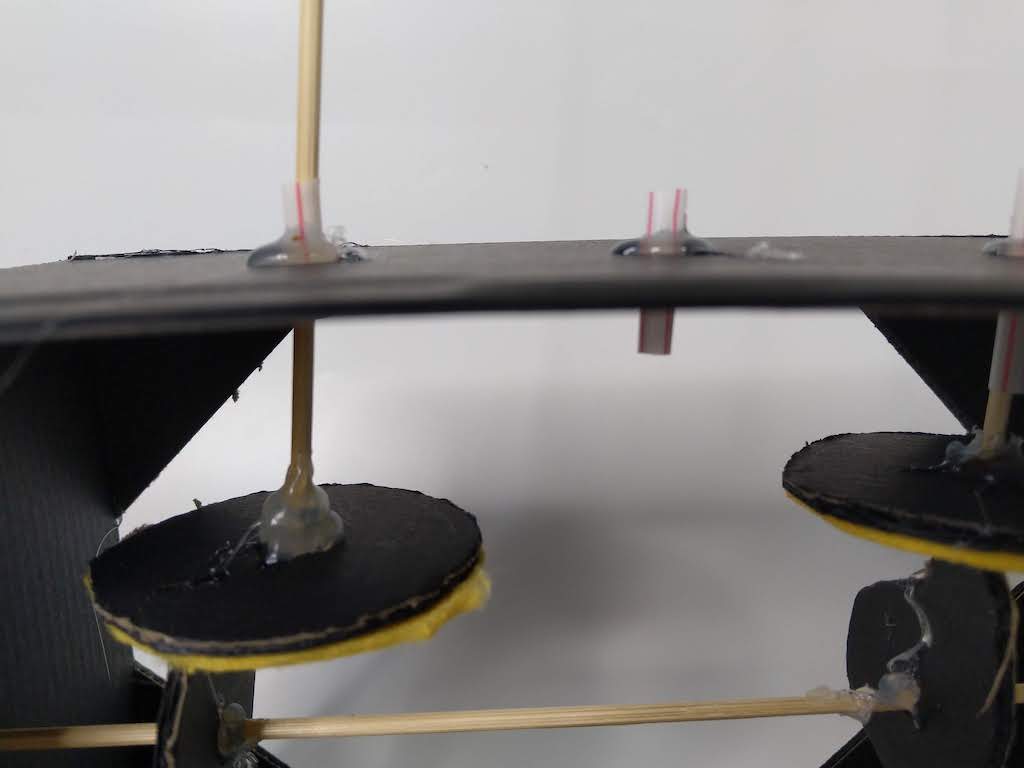 Instructions
Poke a hole on the top where you want the cam follower to be located. Attach a small piece of straw in the hole to reduce friction between the satay stick and the cardboard. Hot glue the straw in place.
Glue the cam follower to the satay stick.
---
Materials
Straw, Satay stick, Glue gun
Step 4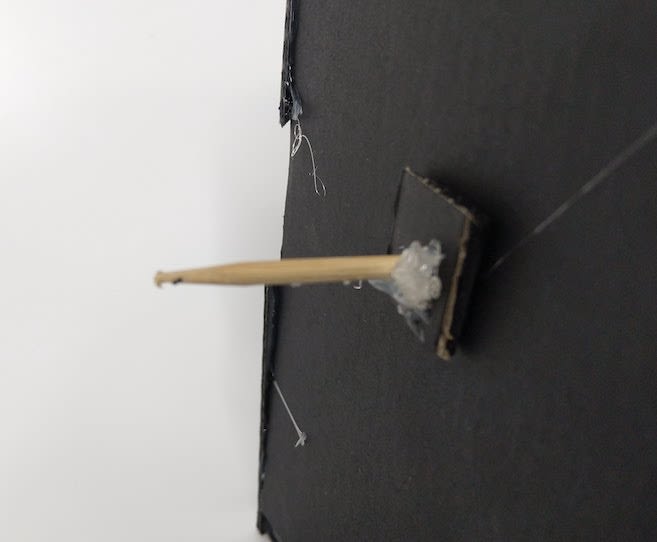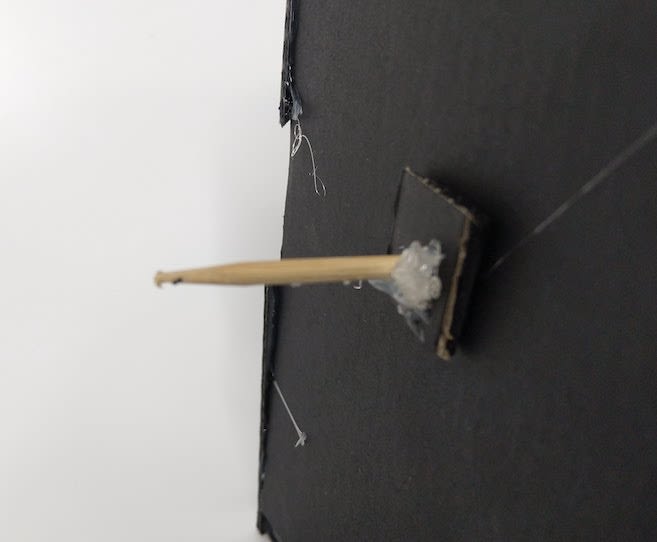 Instructions
Add a small piece of cardboard on both ends of the horizontal satay stick (camshaft) and glue it to the satay stick to prevent the satay stick from displacing horizontally.
---
Materials
Cardboard, glue gun
Step 5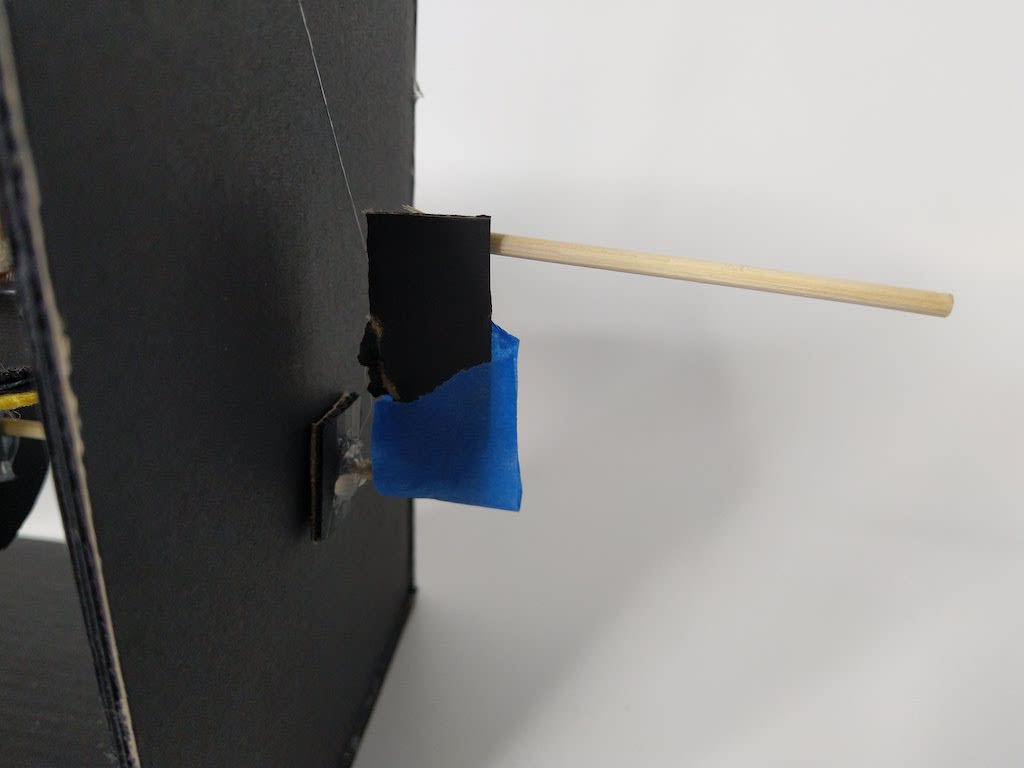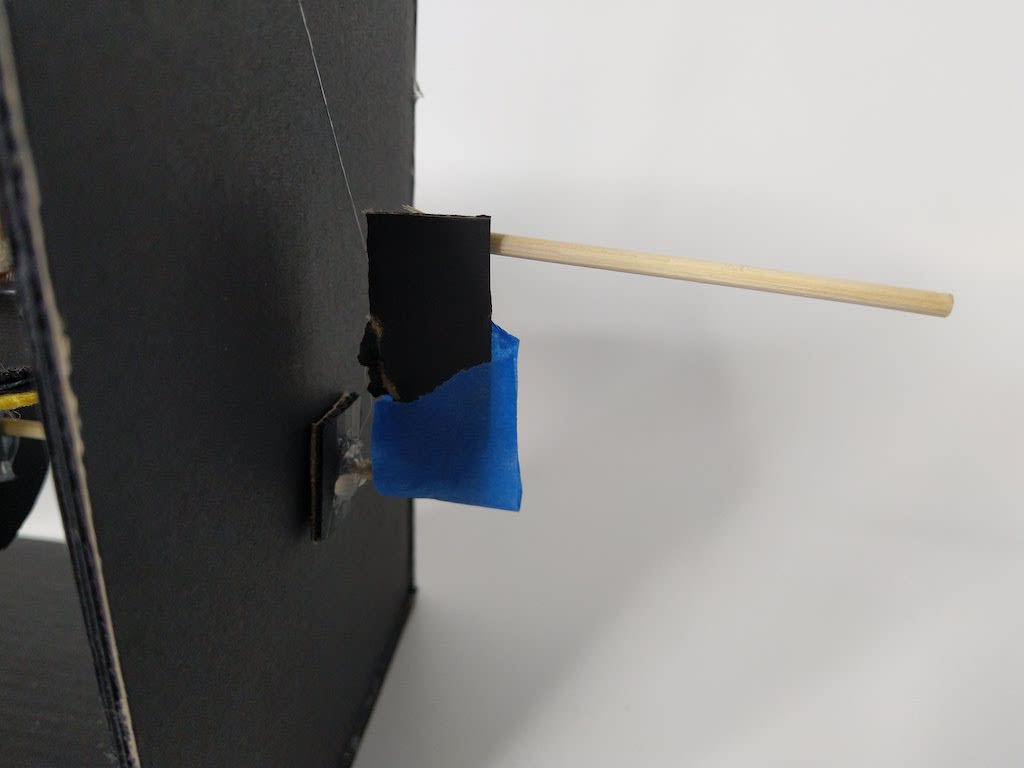 Instructions
Glue a small piece of cardboard and a small short portion of a satay stick to the end of the original satay stick to make a handle
---
Materials
Cardboard, Satay stick, Glue gun
Step 6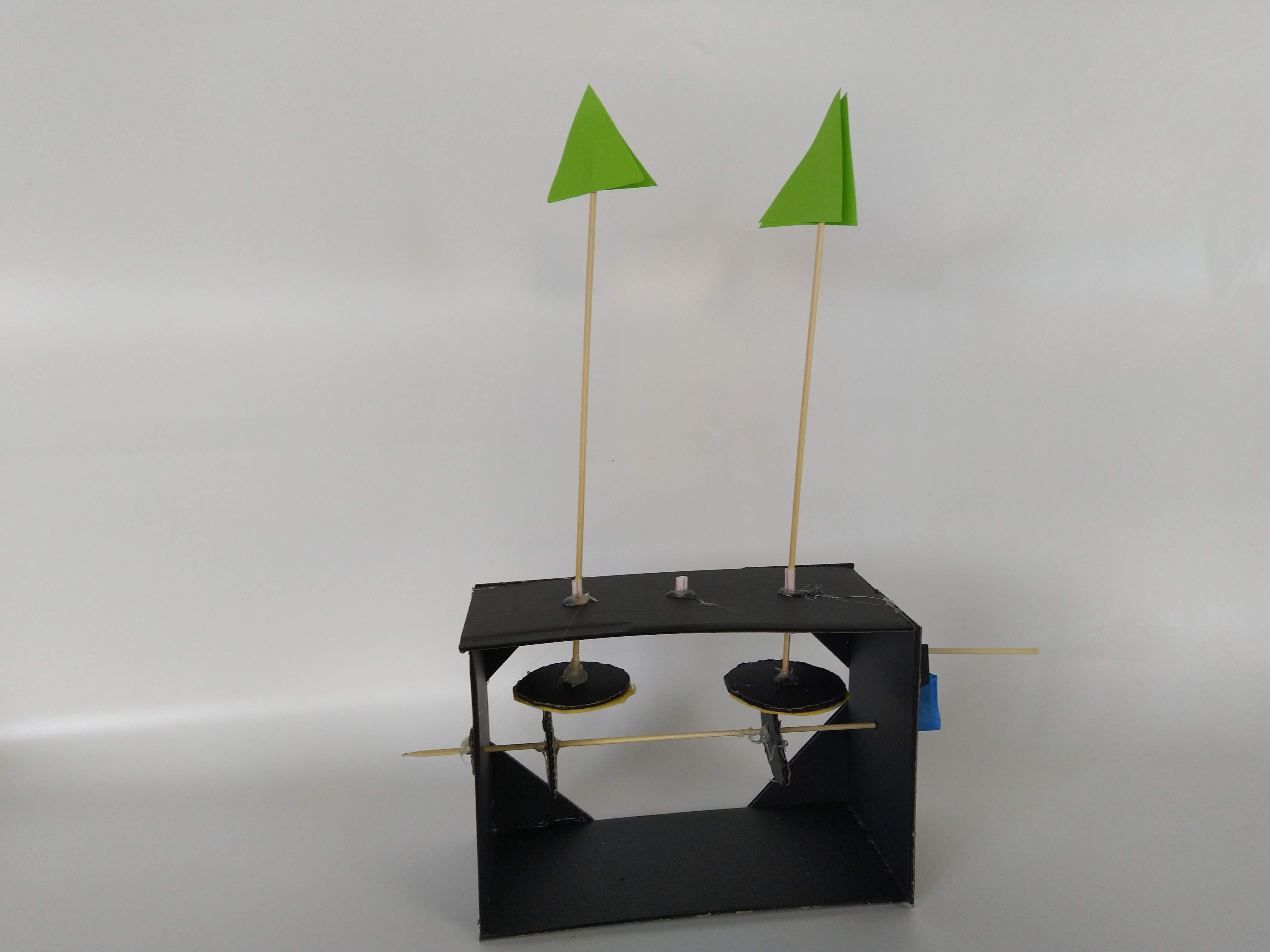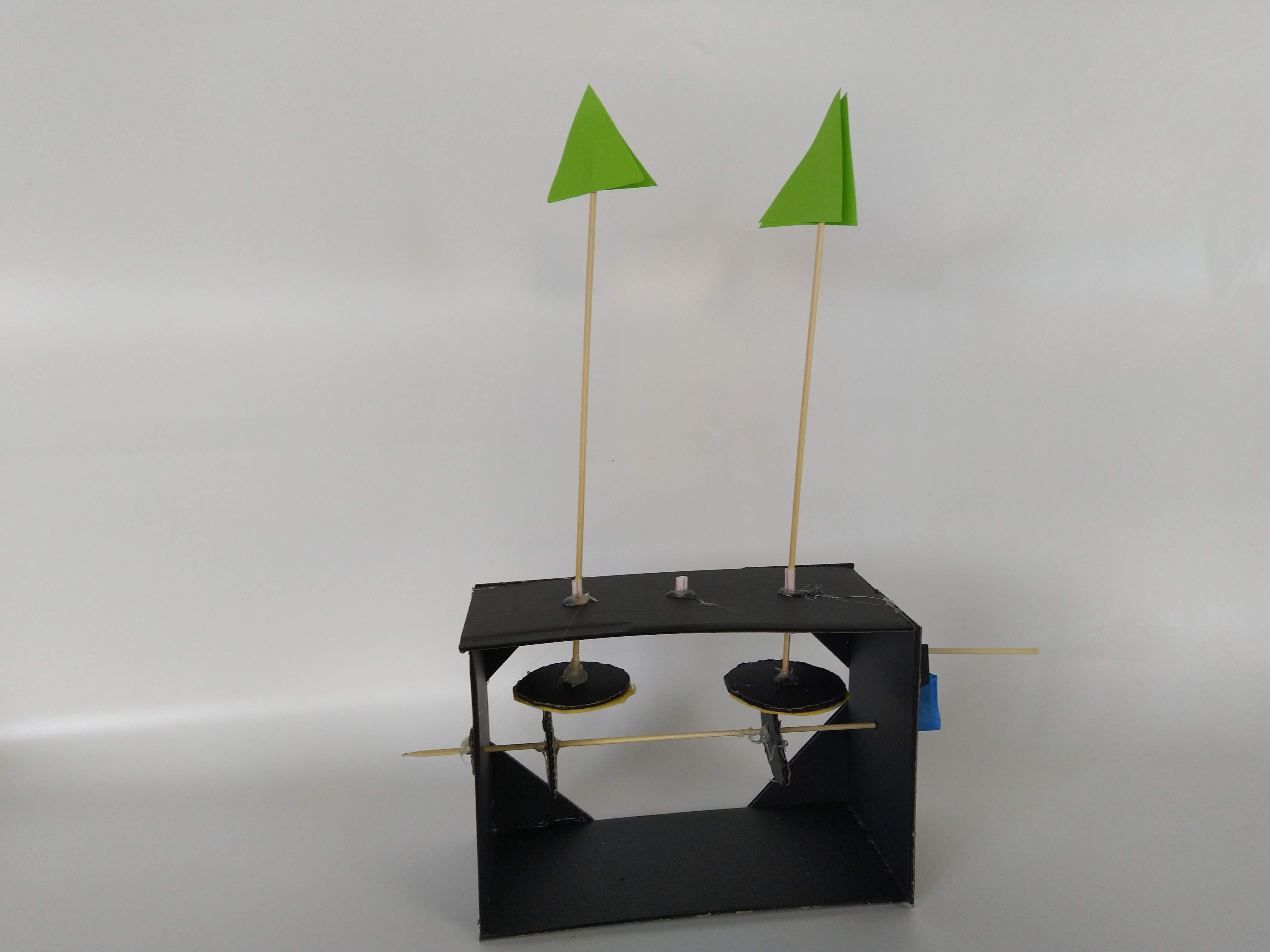 Instructions
You've completed your project. Test it out by turning your handle. The vertical satay sticks should also rotate.
Explore changing the cam's shape to create up and down motion. You can also tinker further with the design to make side to side and back and forth motions.
Code and References
Printables
Completed this tutorial?
Spread the word! Let's get this trending on social media with #letsgethacking #CardboardAutomata