Cardboard Car
When you think of motors, you'll likely think of the motor…car! In this project, we'll make a fun cardboard car, and say "stick" a lot.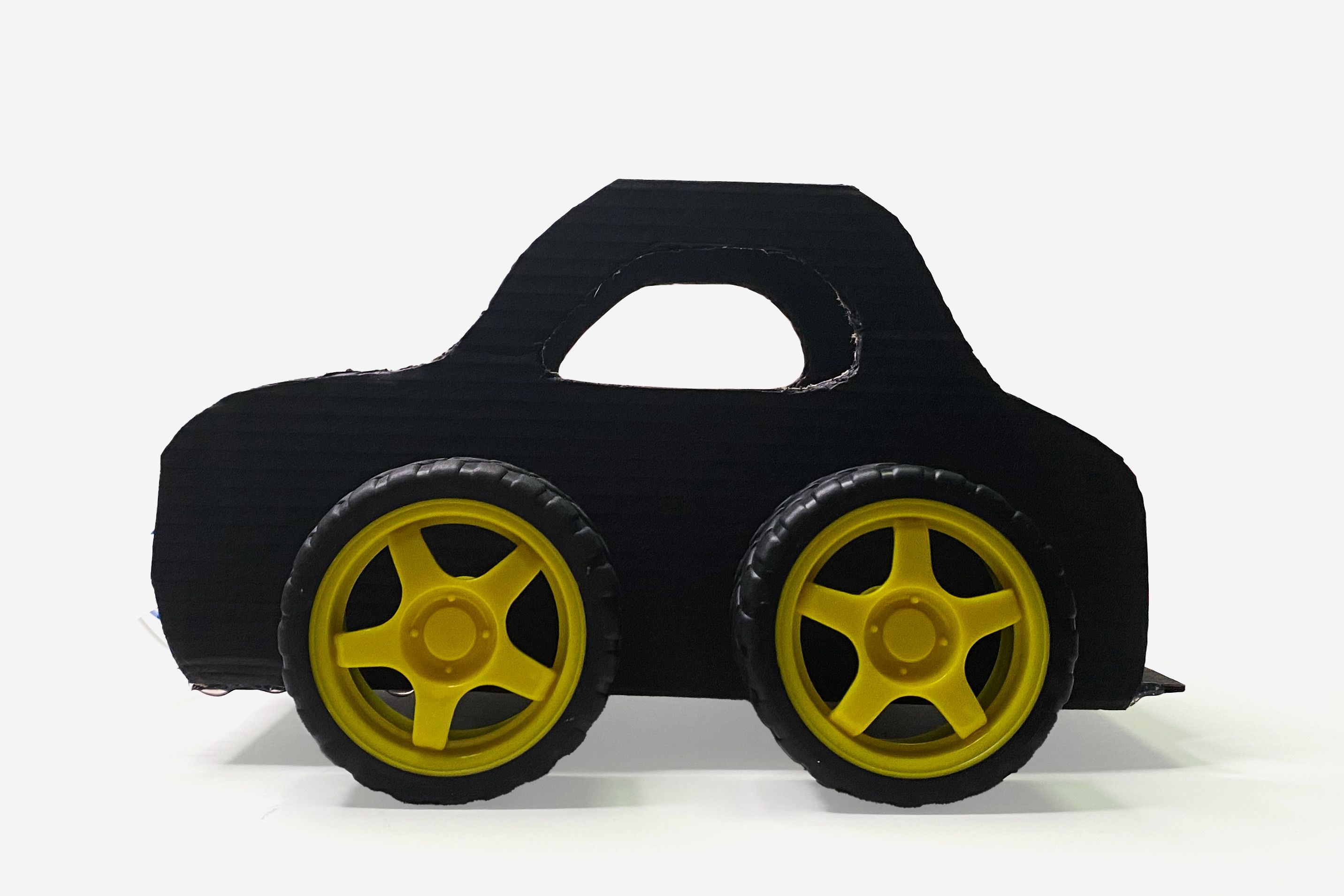 ---
YOU WILL NEED
Electronics
• BBC Micro:bit
• Motor:bit
• battery pack (6V-12V)
• 2 x DC gear ("TT") motors
• 4 x big wheels
• 4 x M-M jumper wires

Craft materials
• Cardboard
• Small skewer stick

Stationery
• Small flat head screwdriver
• Tape
---
STEP
1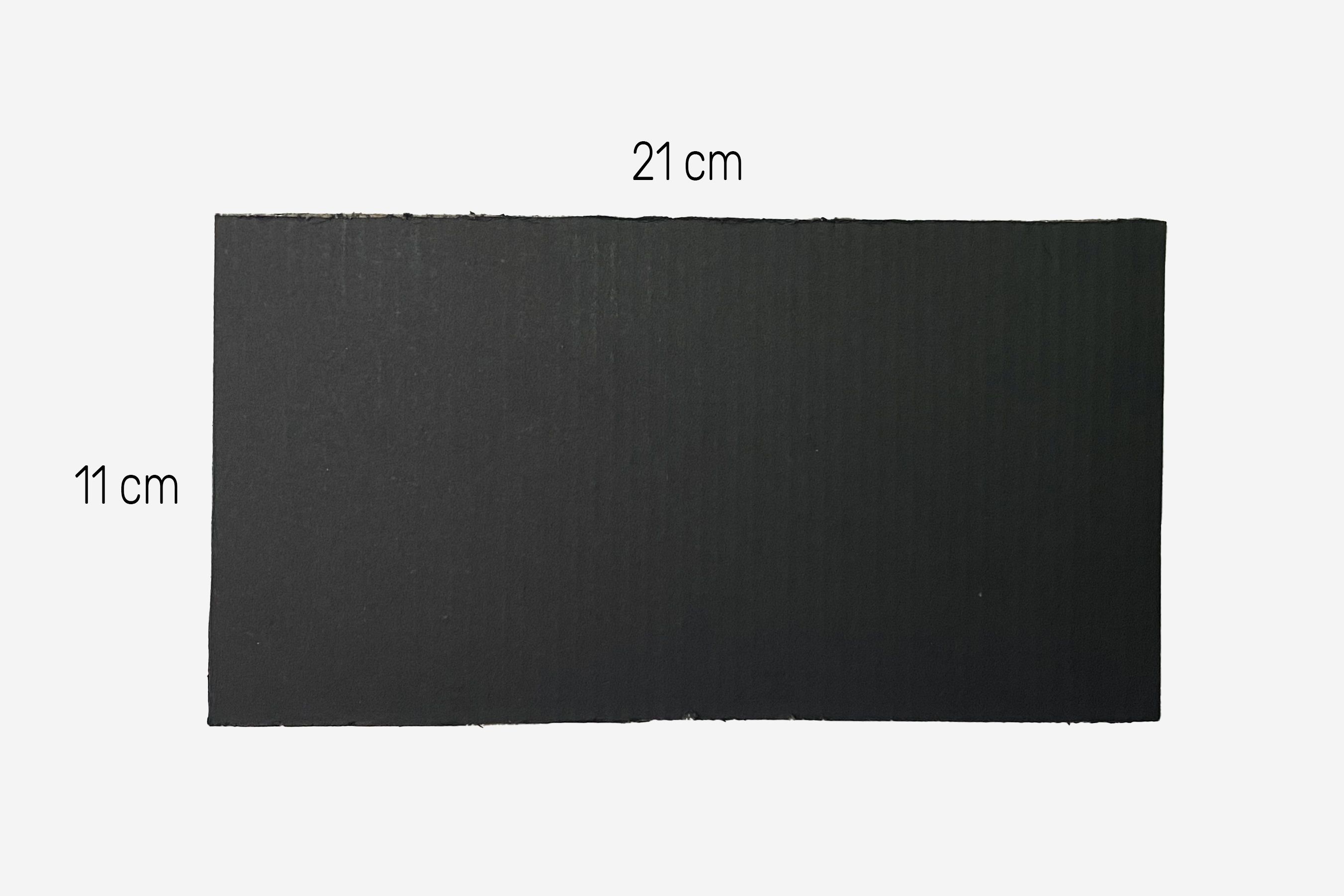 Cut your car-dboard
To start, we cut out out 3 pieces of 21cm by 11cm cardboard. These will form the base and sides of the car.
---
STEP
2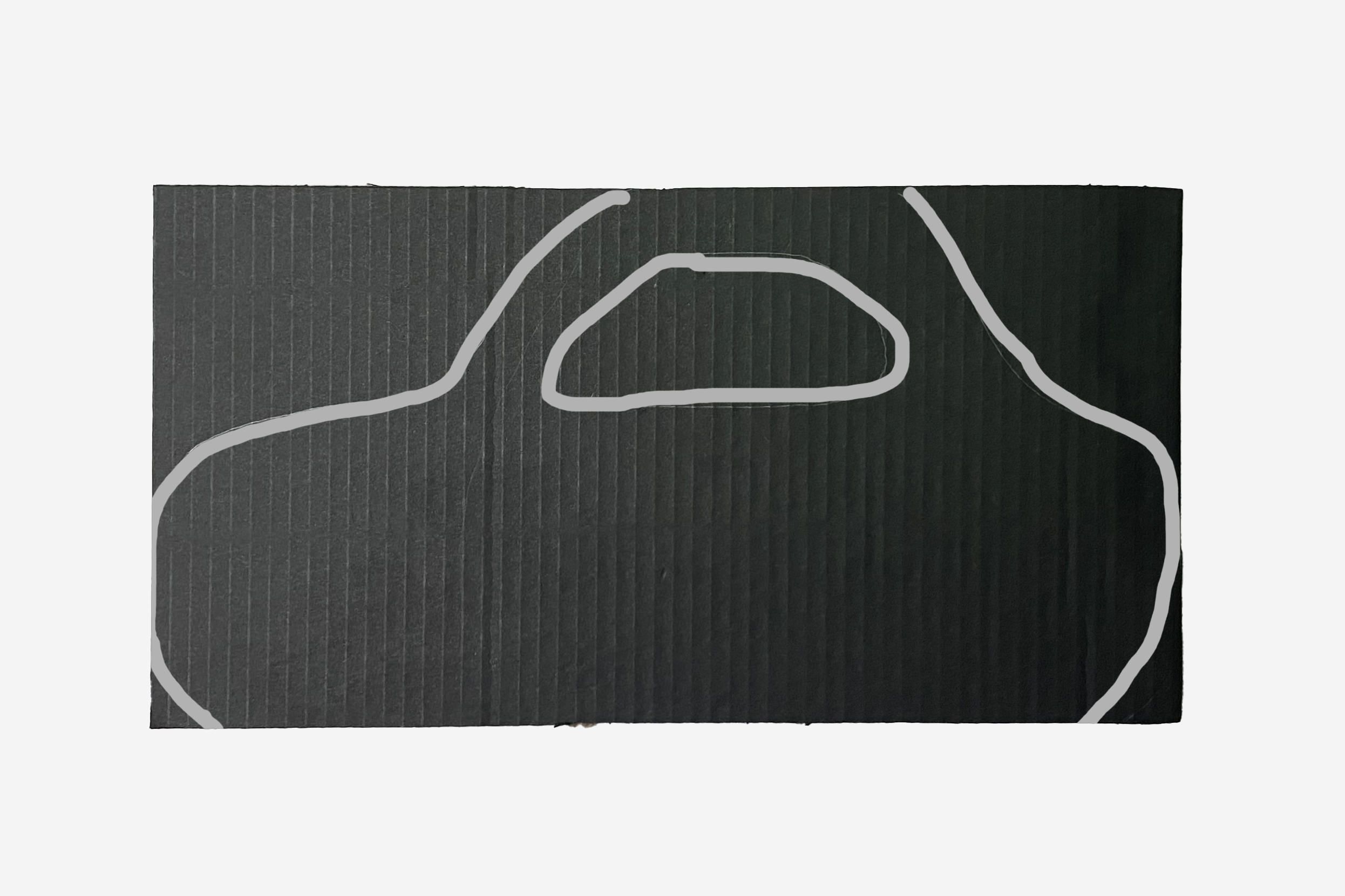 Make it less one dimensional
Draw an outline of a car on the two pieces of cardboard, and cut them out, making sure they're identical (or mirror images), so they can form opposite sides of the car.
---
STEP
3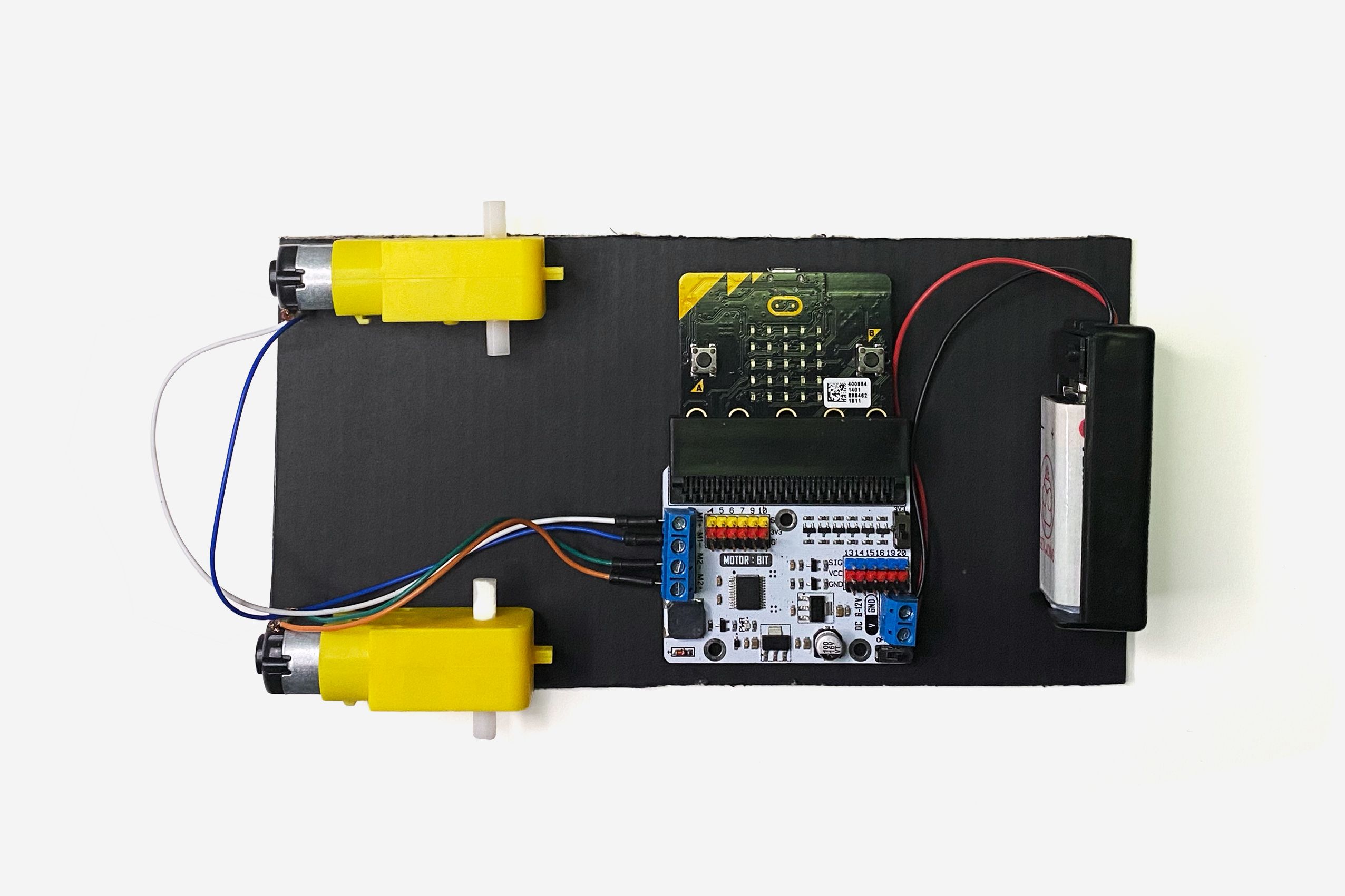 Stick on the components
Next, attach the TT motors, motor:bit, micro:bit, and battery pack on the third piece of cardboard with Blu Tack. We will use hot glue to secure these components later on, once we finalise their position.
---
STEP
4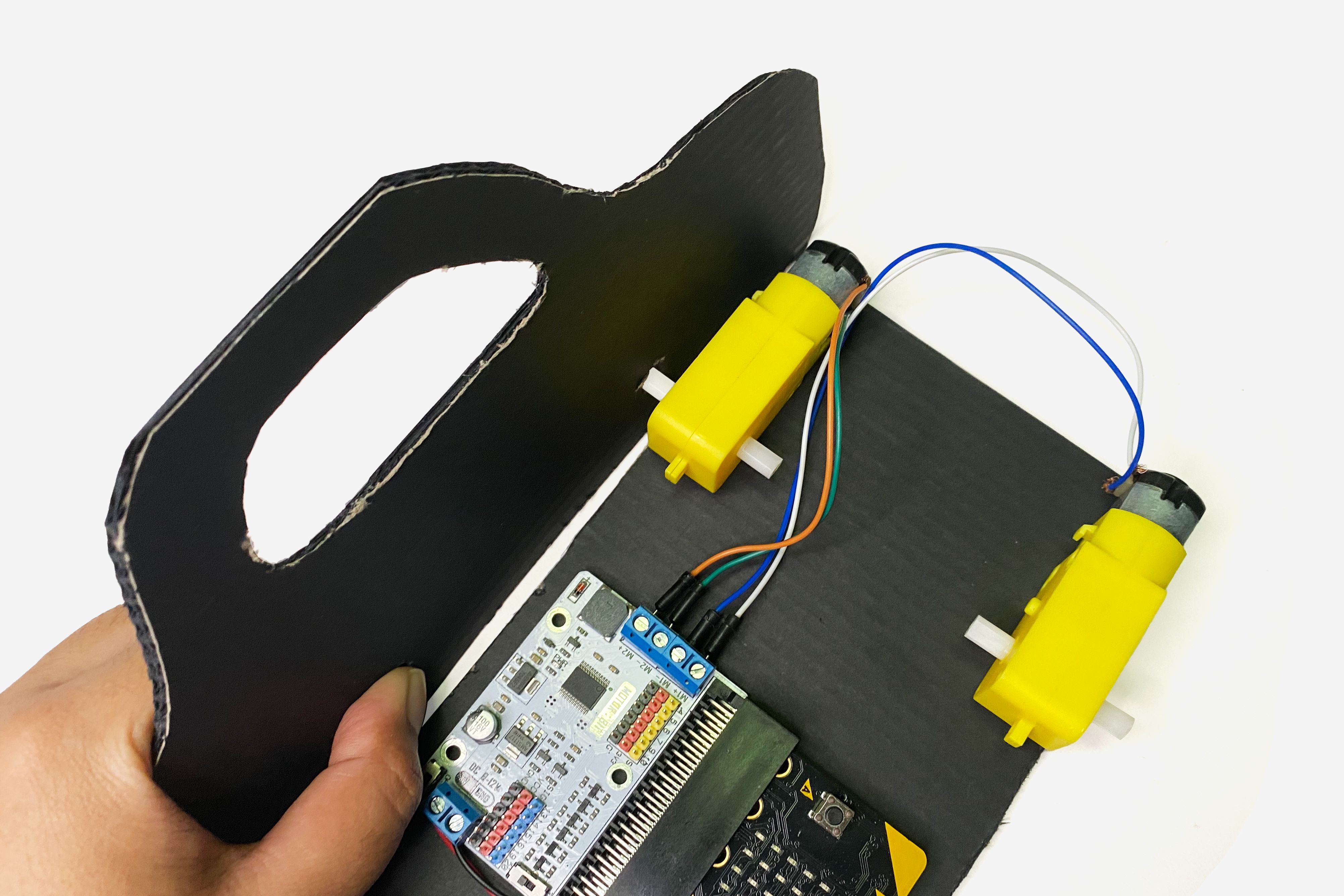 Poke poke poke
two holes for the motors.
---
STEP
5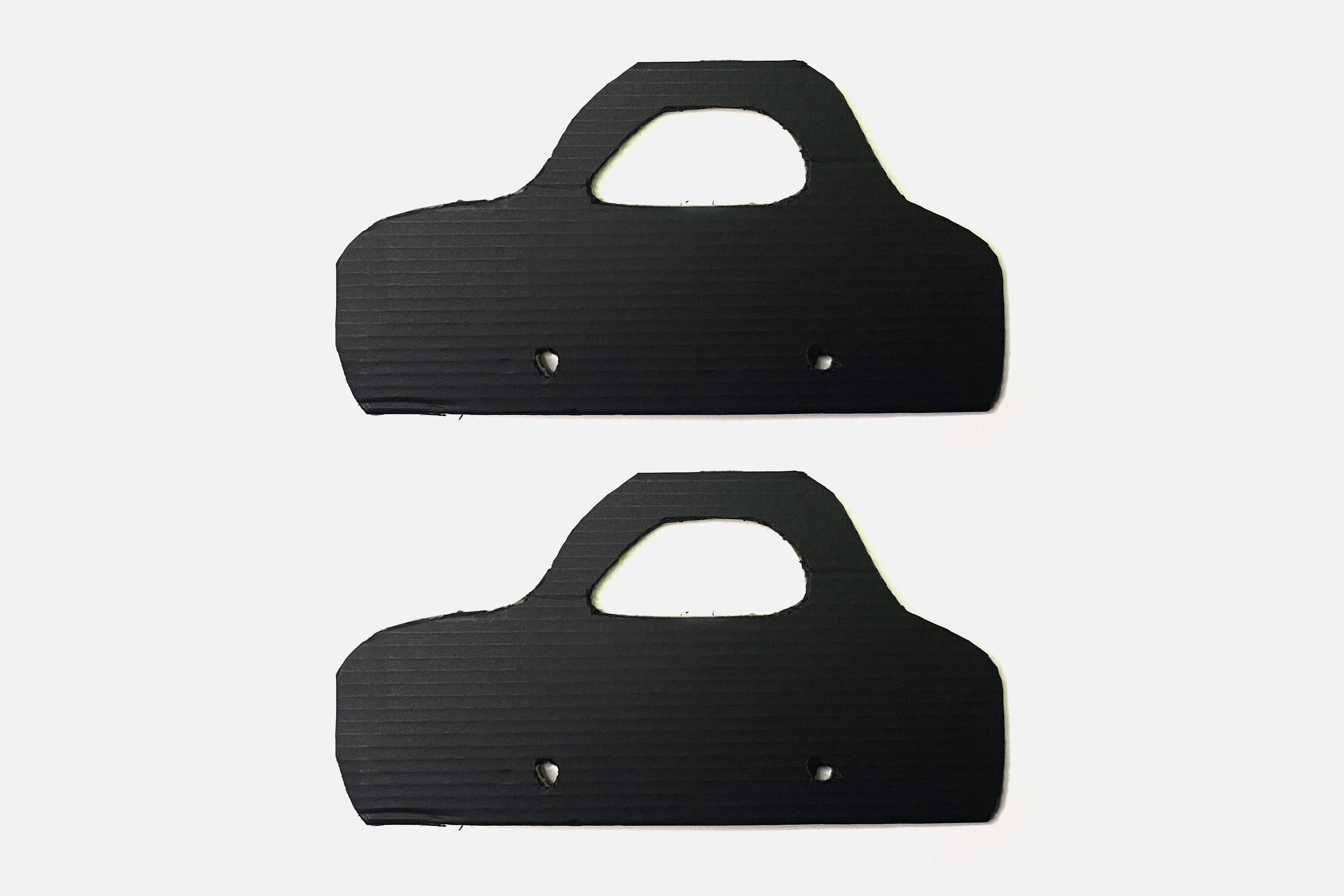 More poke poke poke
a hole for each back wheel, making sure they are at the same height as the ones from before.
---
STEP
6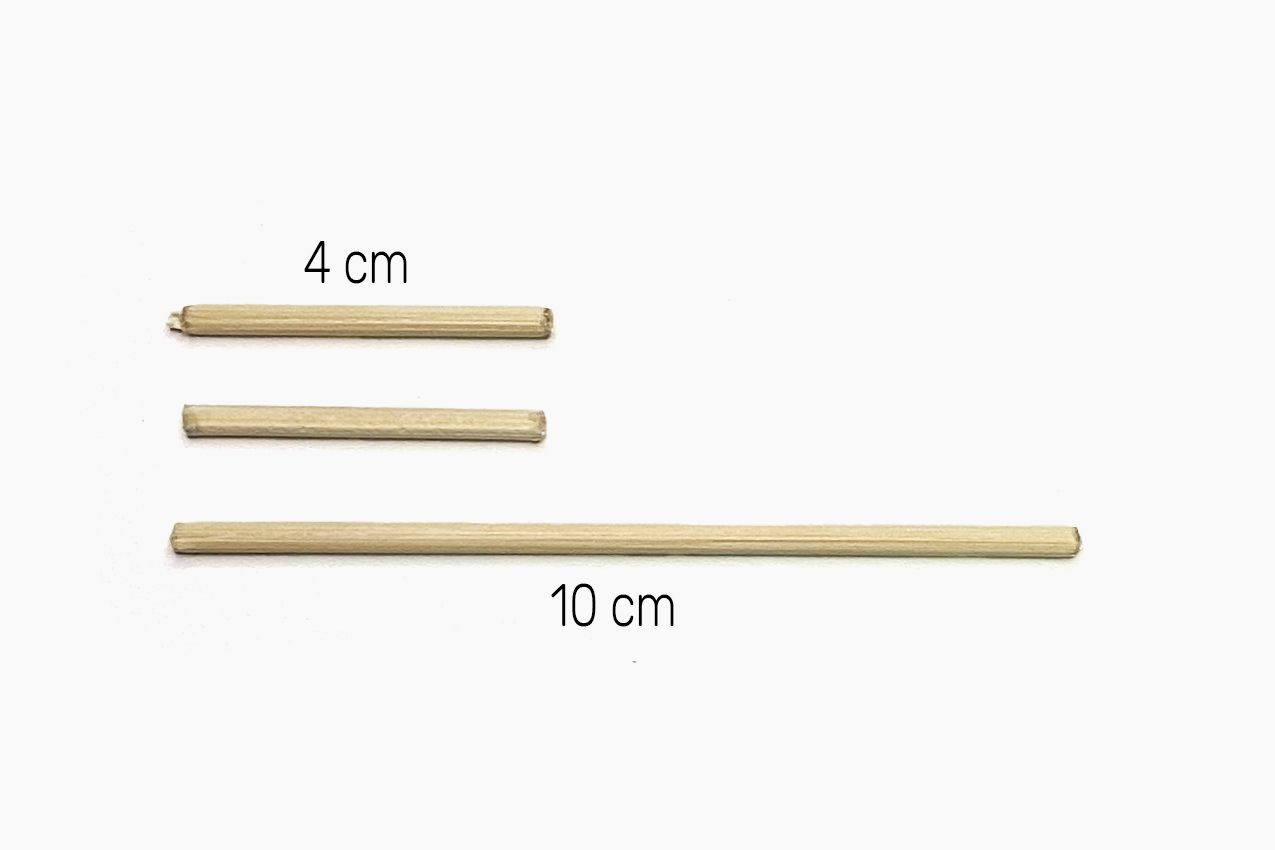 Stick for the components
Cut a stick (if you're in Southeast Asia, a satay stick) into:
• two 4cm pieces
• one 10cm piece
---
STEP
7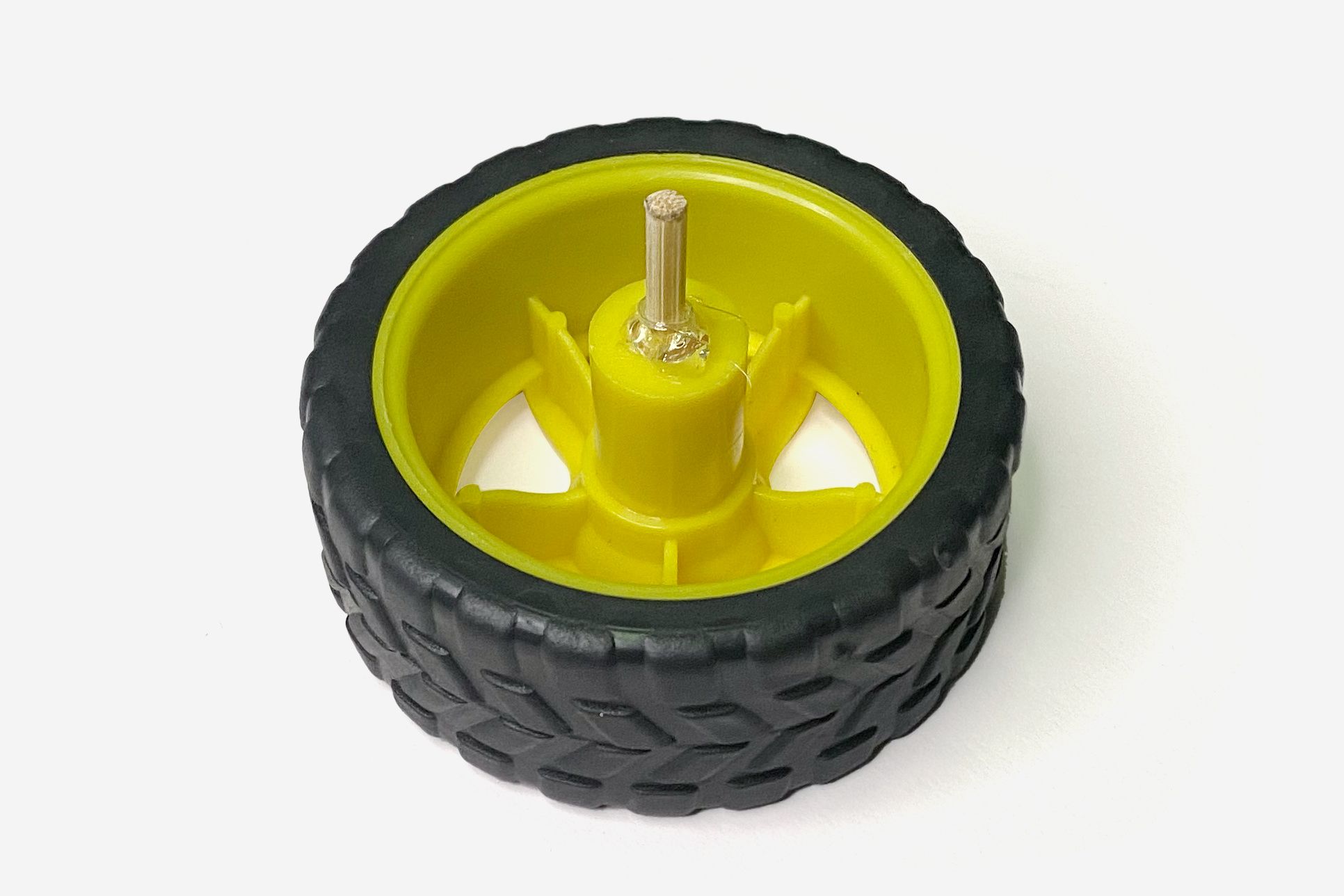 Stick the sticks
Insert one of the 4cm sticks into the wheel. Use hot glue to secure them. Do the same for another wheel.
---
STEP
8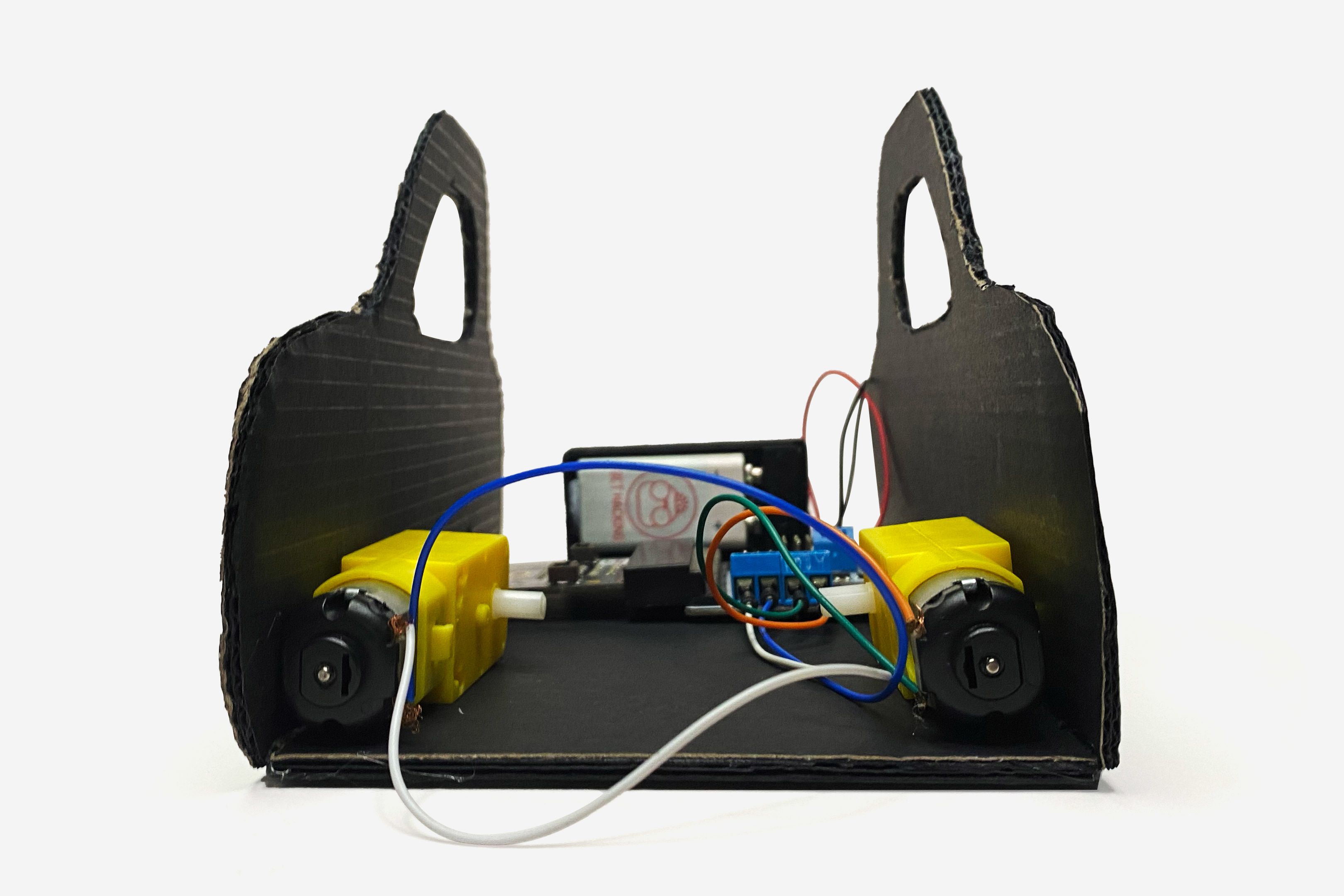 Two-dimensional car
Attach the car's side pieces.
---
STEP
9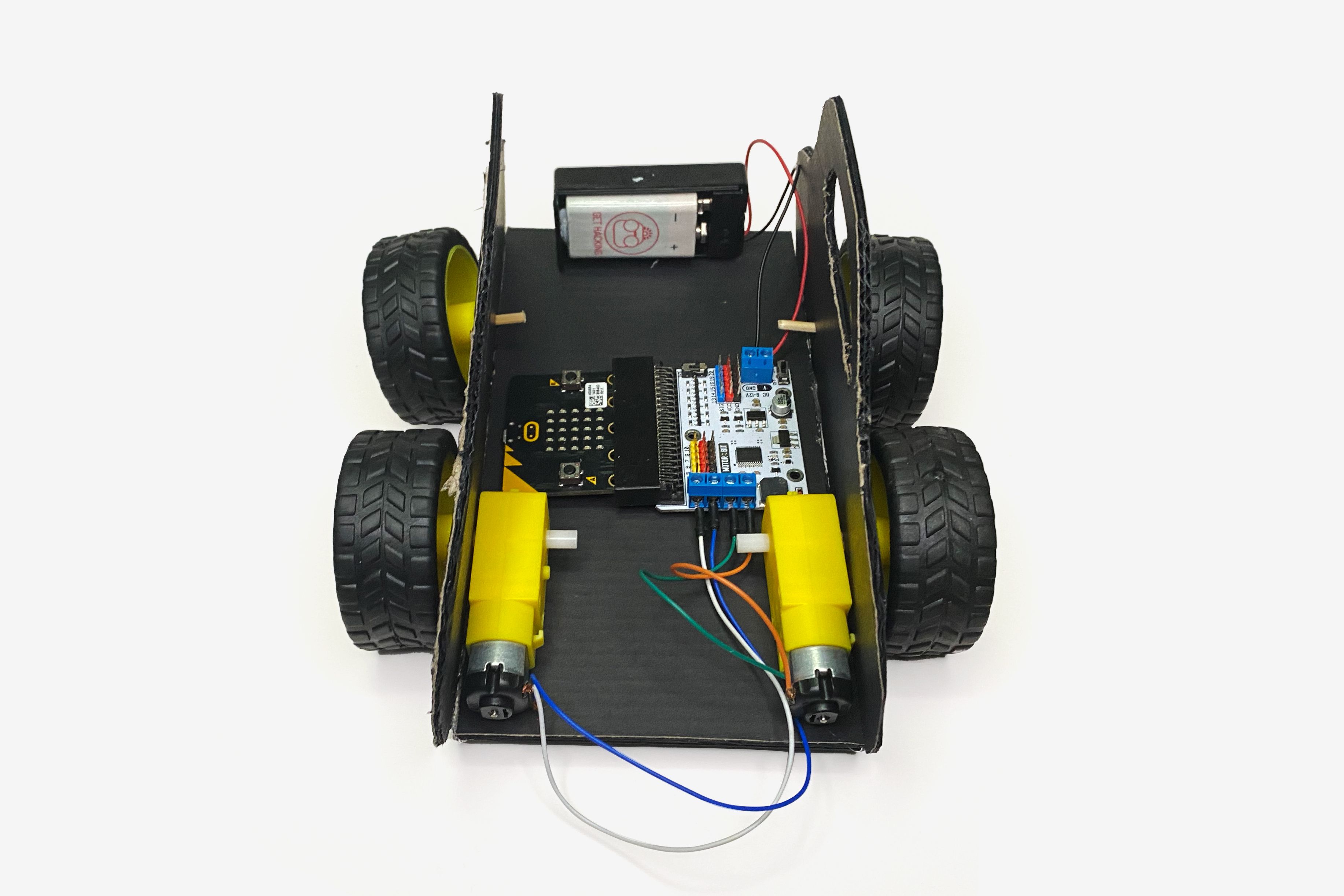 Four-wheeler
Attach all four wheels, making sure the ones with satay sticks are at the back.
---
STEP
10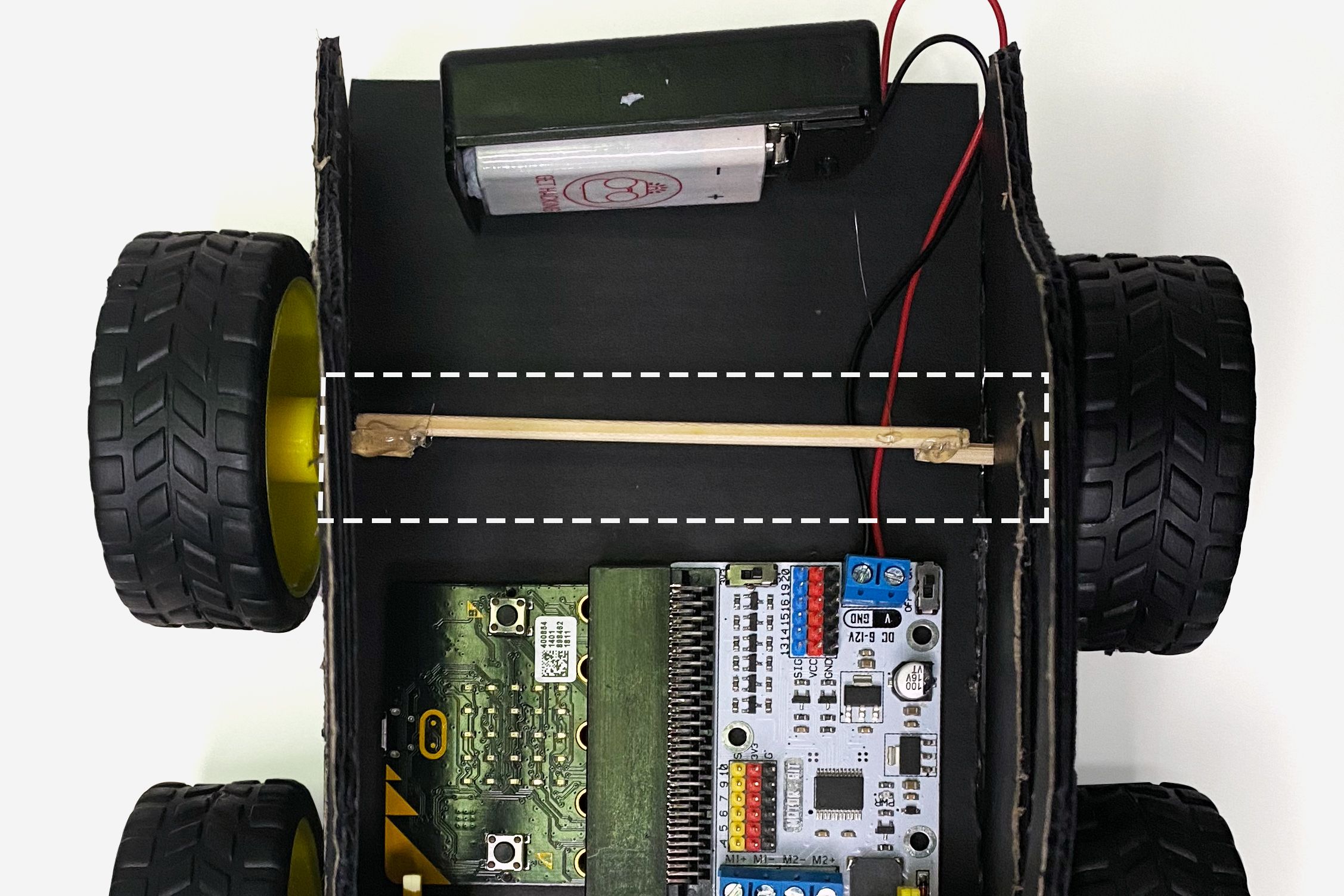 Stick Stick to Sticks
Attach the 10cm stick to the back wheel using hot glue.
---
STEP
11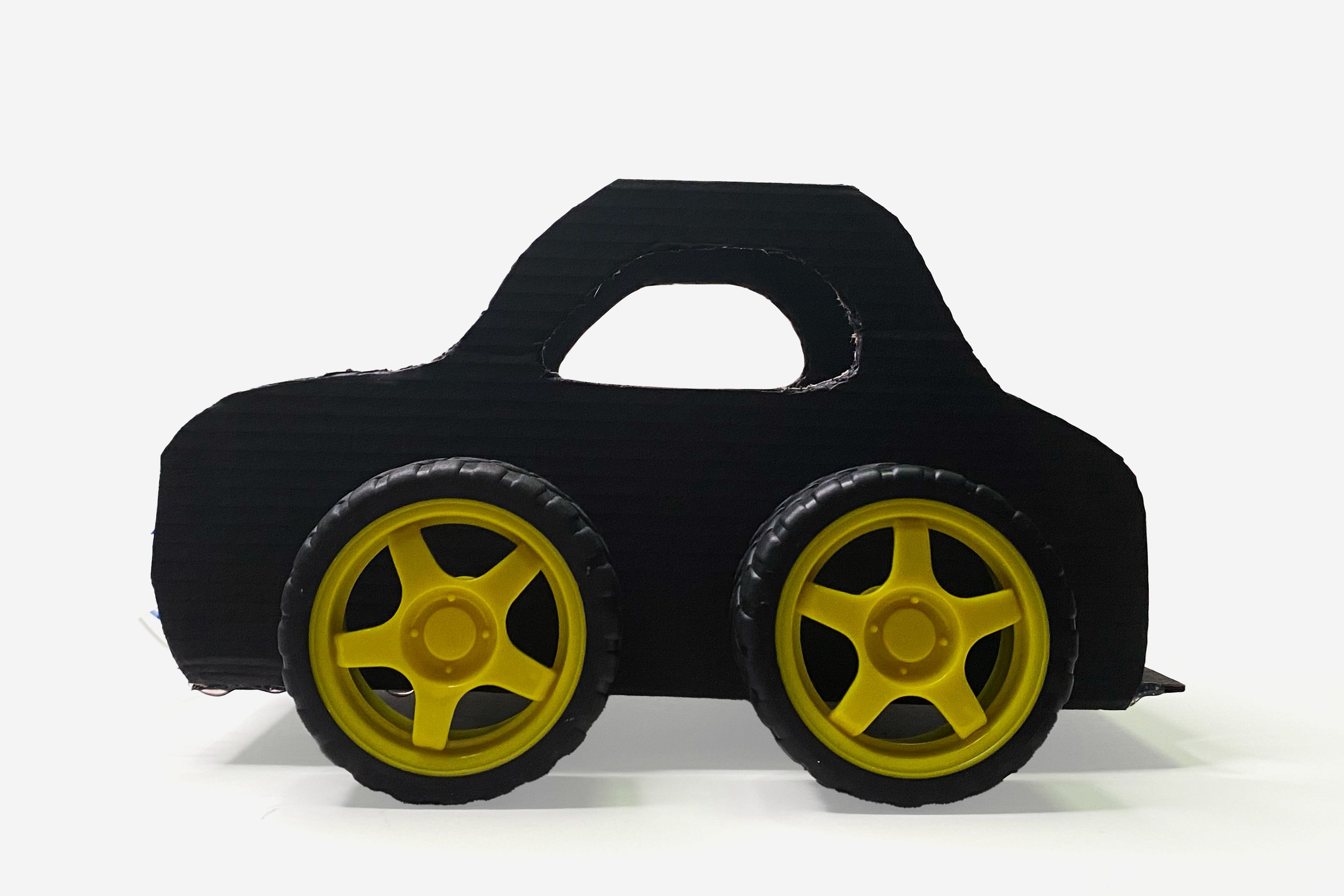 Car!
The completed car. Code it up and see it run!
Code and References
Made this activity? Good Job! Now spread the word. Share a photo of your creation on social media with #letsgethacking #CardboardCar