Using The Microbit Playground Book
Learn how to get started with a copy of our Microbit Playground Book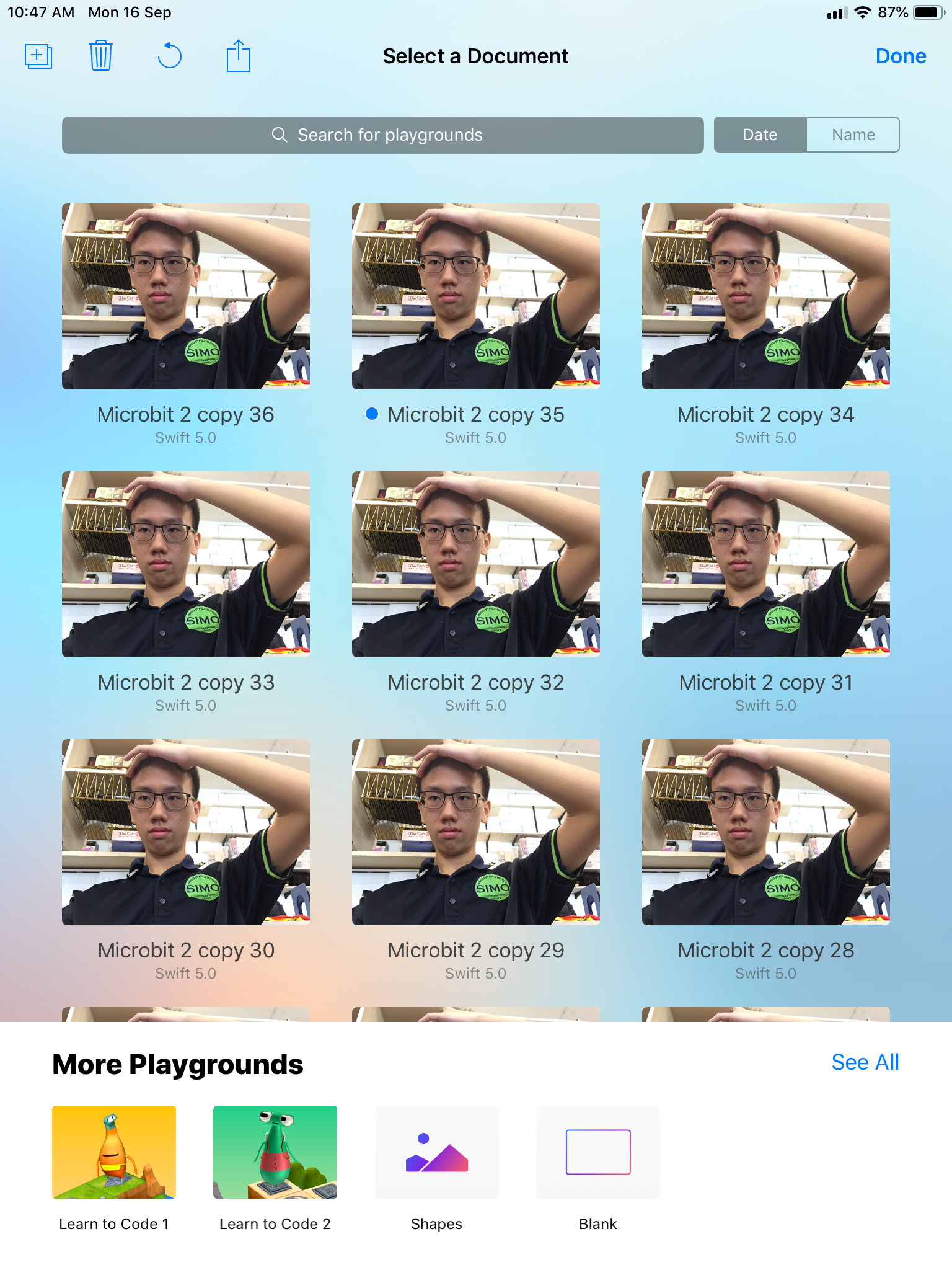 ---
Step 1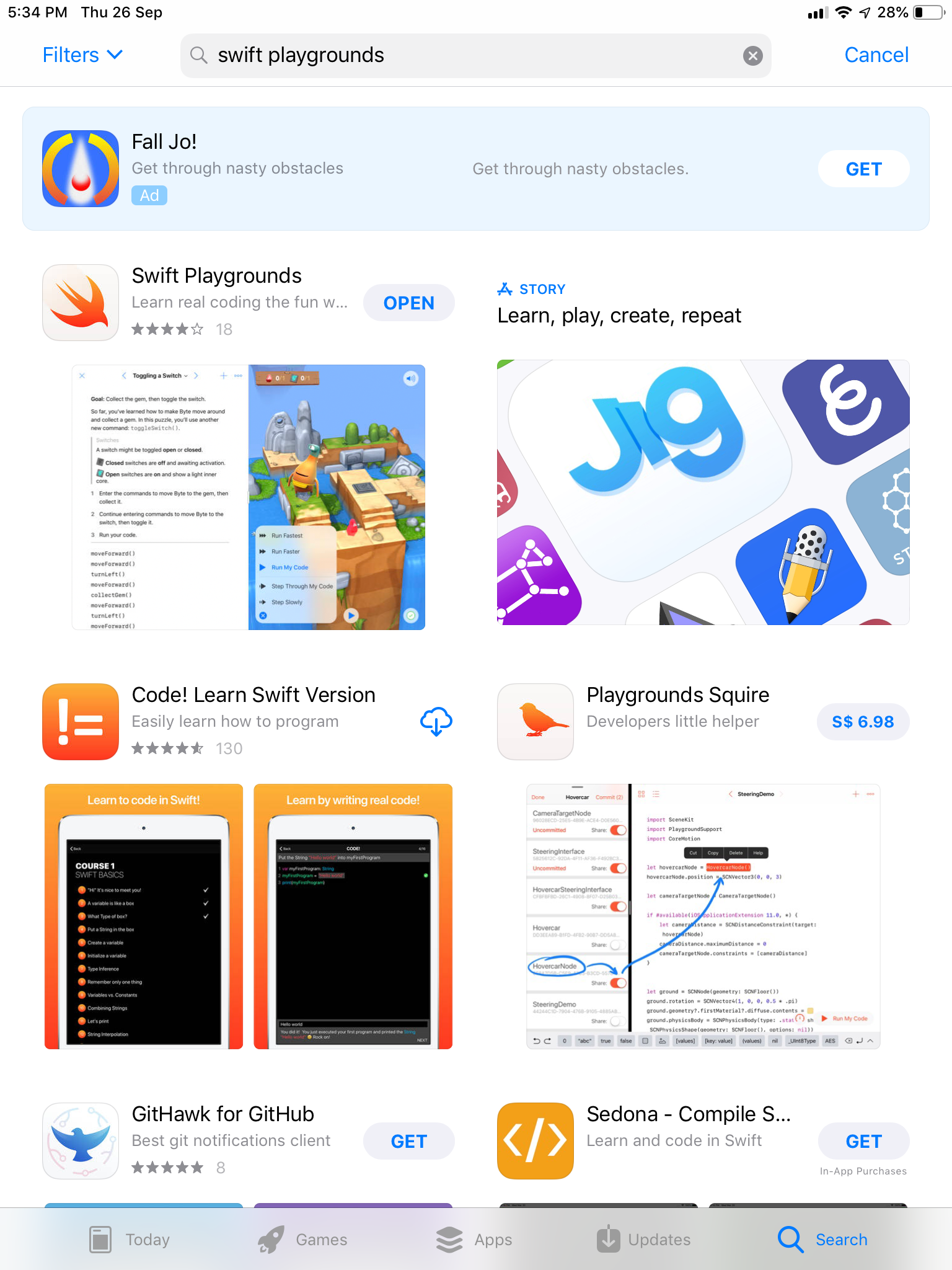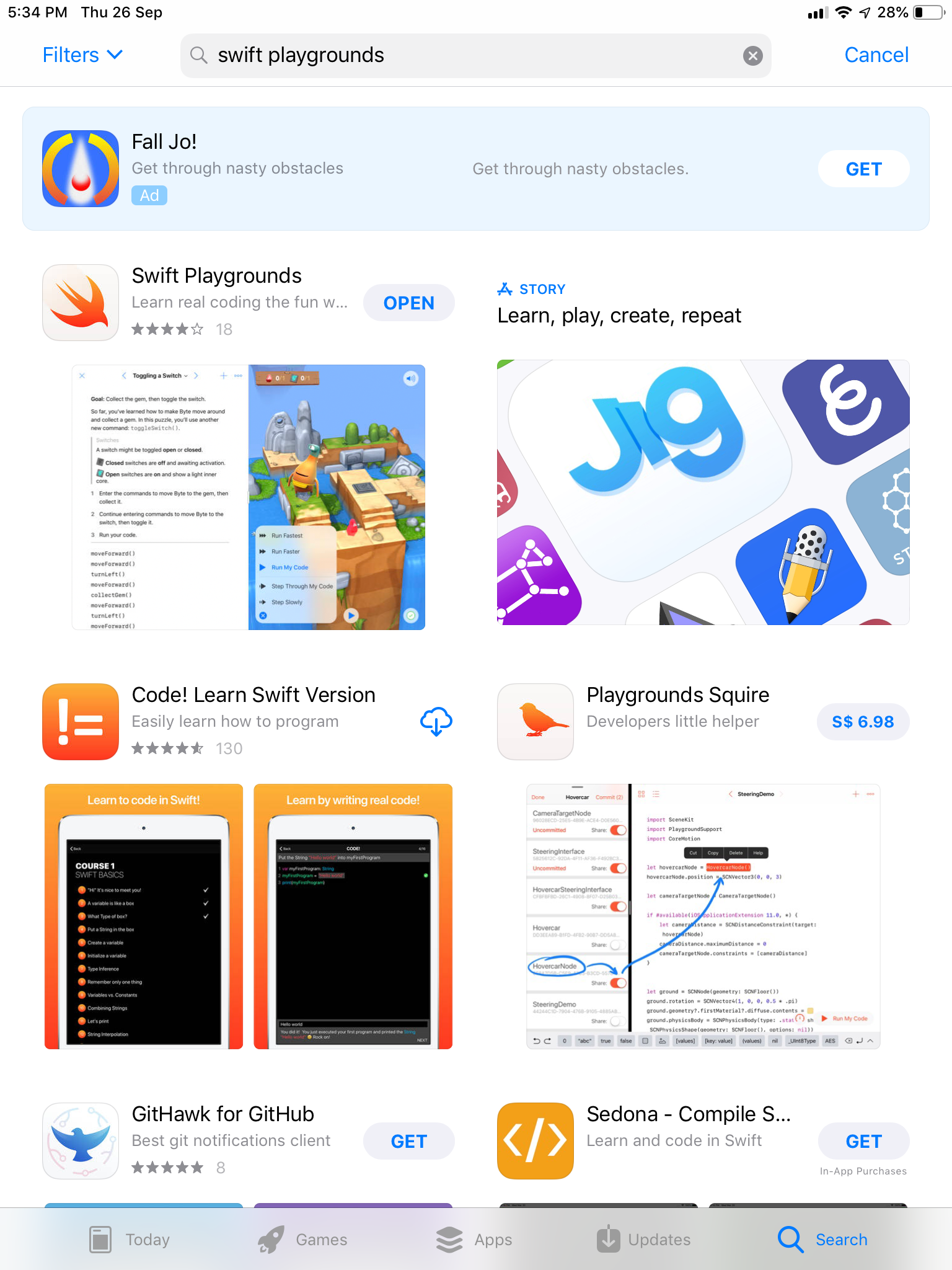 Instructions
Open the App Store on your iPad, search for "swift playgrounds", and download the app of the same name.
Step 2


Instructions
Download the zip file on a Mac. It should extract to give the file Microbit 2.playgroundbook.
Downloads:
Microbit 2.playgroundbook.zip
Step 3


Instructions
Airdrop the Microbit 2.playgroundbook file onto the iPad
Step 4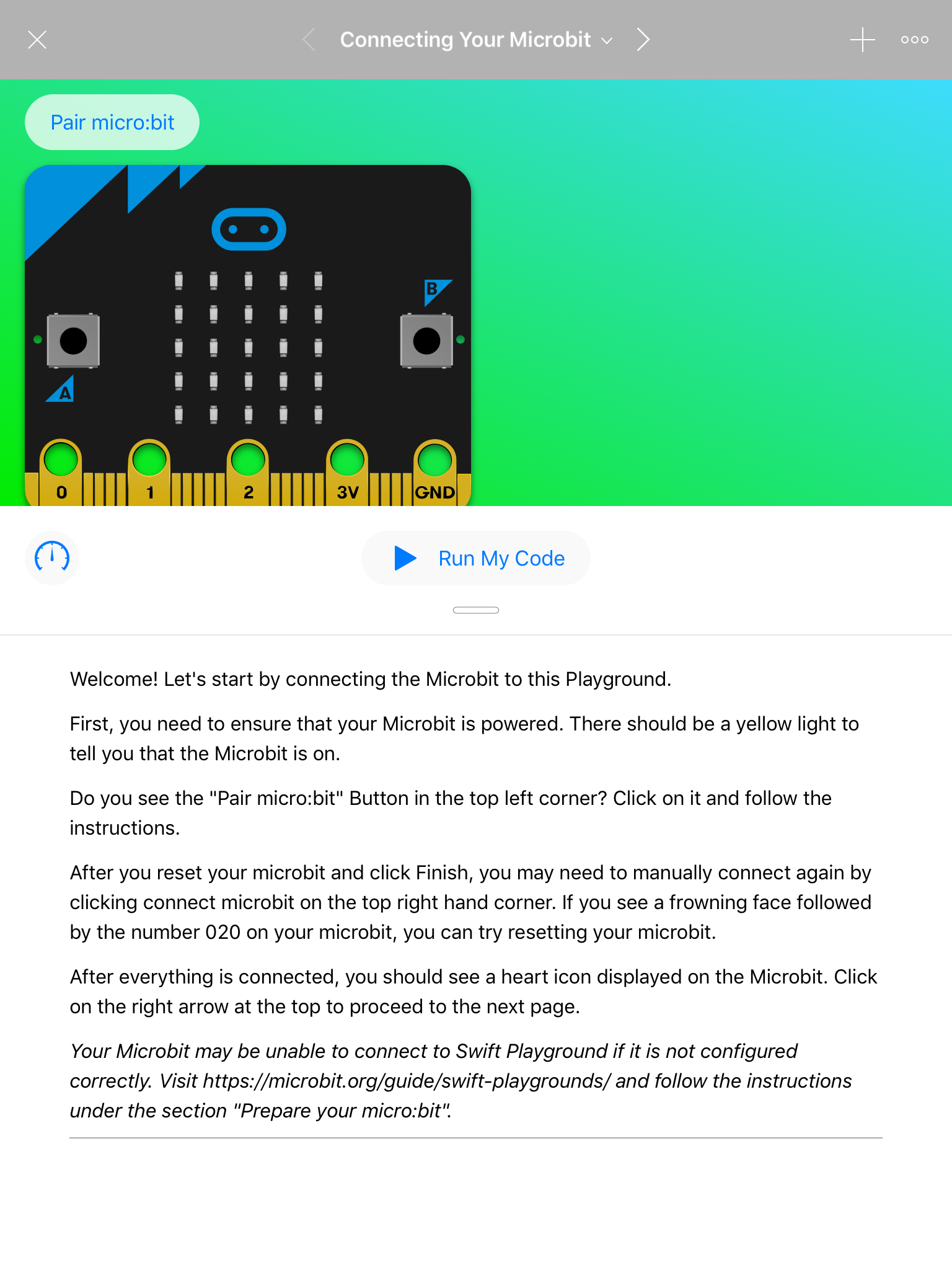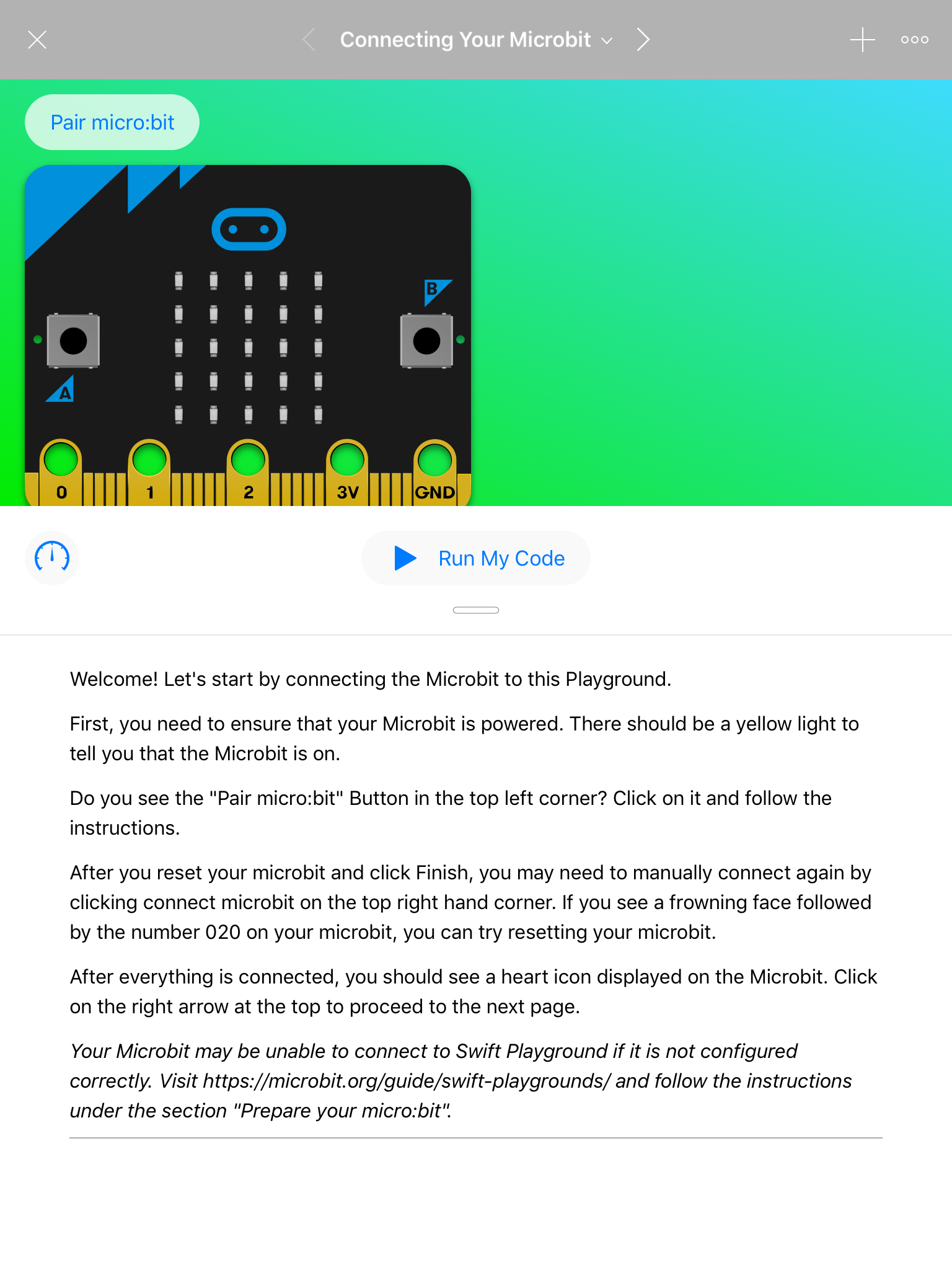 Instructions
That's it! Now, you can start to use the Playground Book on your iPad. Follow the instructions in the book to connect to your Microbit via Bluetooth.
Code and References
Printables
Completed this tutorial?
Spread the word! Let's get this trending on social media with #letsgethacking #UsingTheMicrobitPlaygroundBook