Zoetrope
Make your own manual animation device. The best part? Your micro:bit will spin it for you!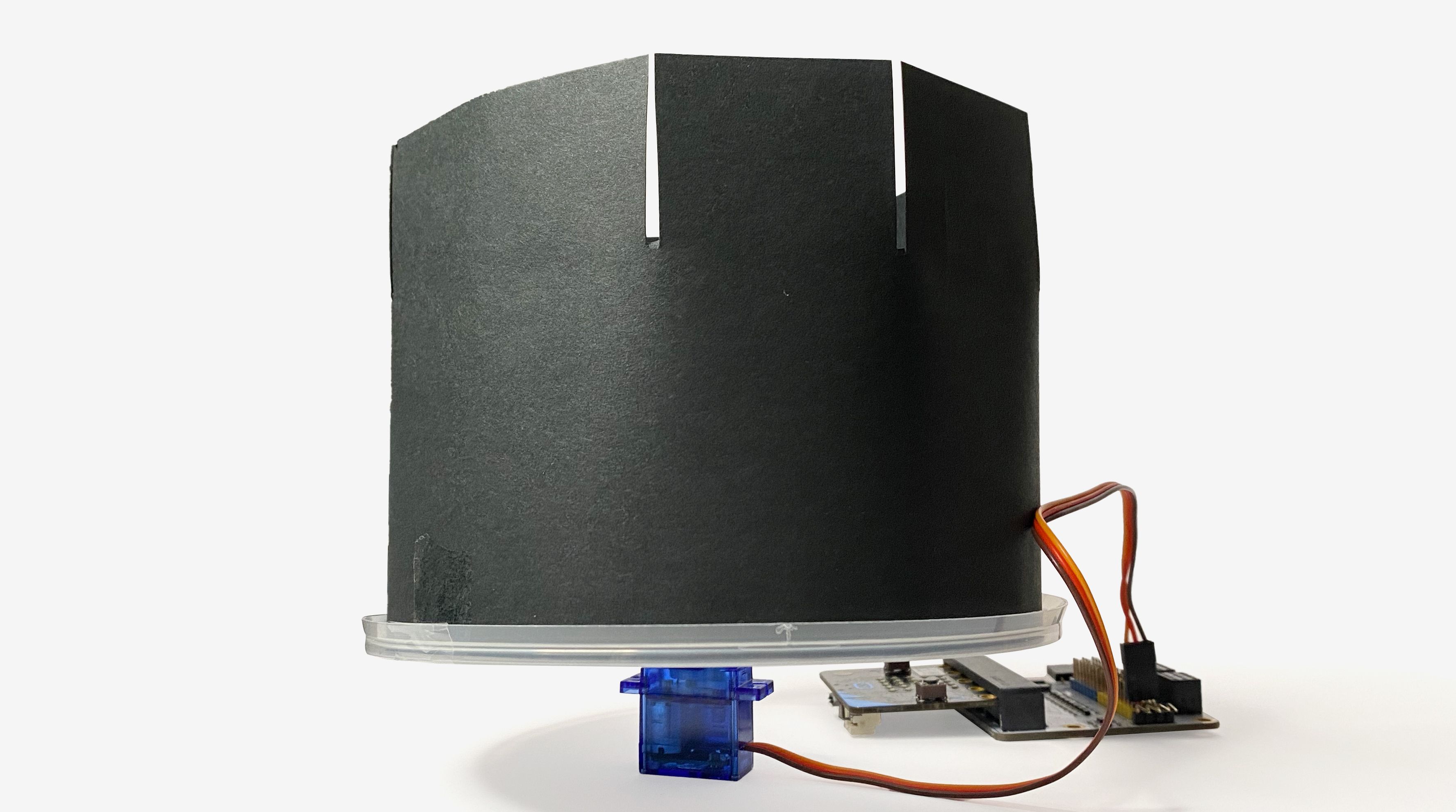 ---
YOU WILL NEED
Electronics
• BBC Micro:bit
• Tinkercademy GVS Breakout Board
• Continuous servo

• Zoetrope animation template
• Black construction paper

Craft materials
• Circular takeaway container lid

Stationery
• Scissors
• Tape
• Blu Tack or strong glue
---
STEP
1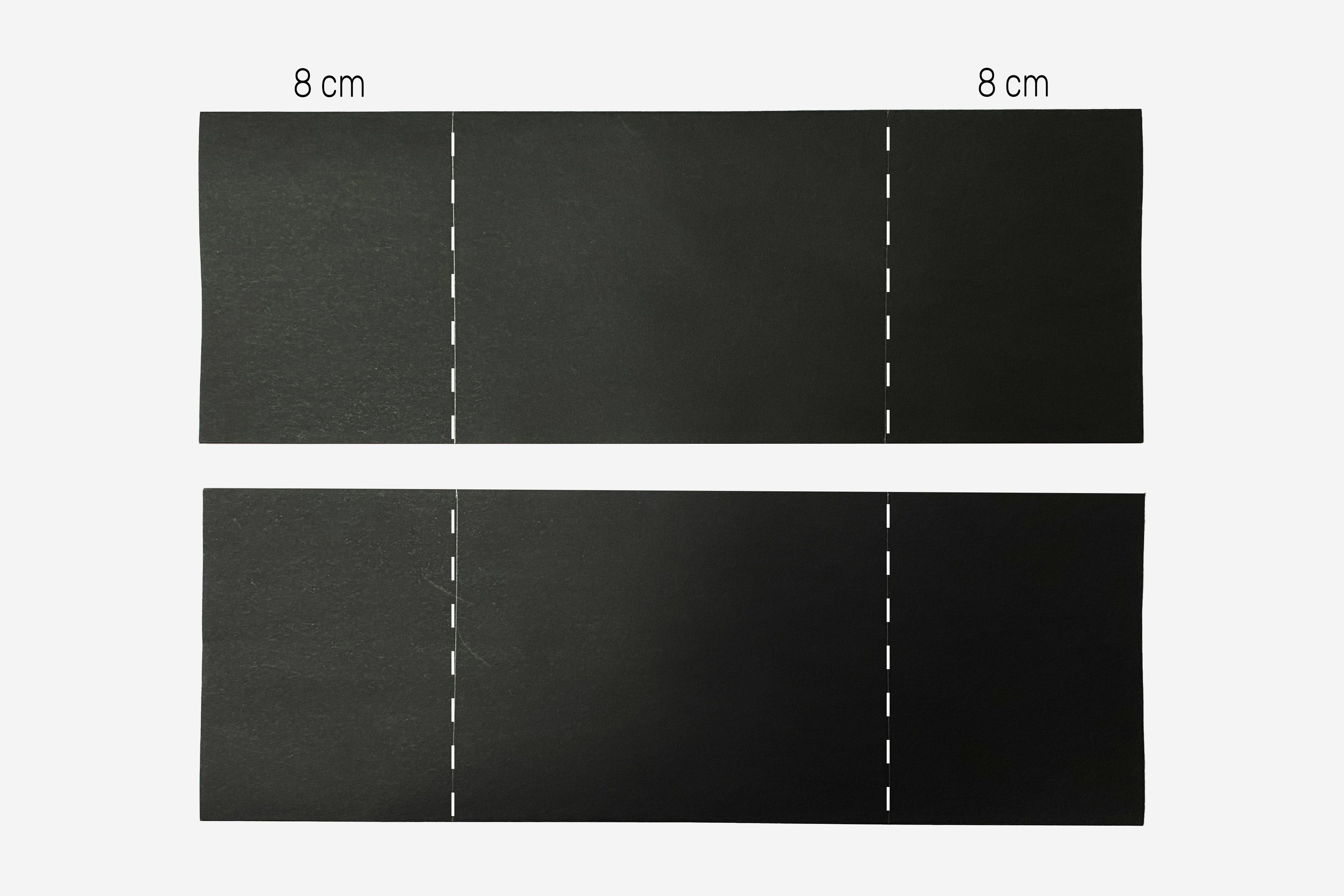 Making the zoetrope
We cut a black A4 sized piece of construction paper lengthwise. From each end of the paper, we measure out 8cm, and draw a line.
---
STEP
2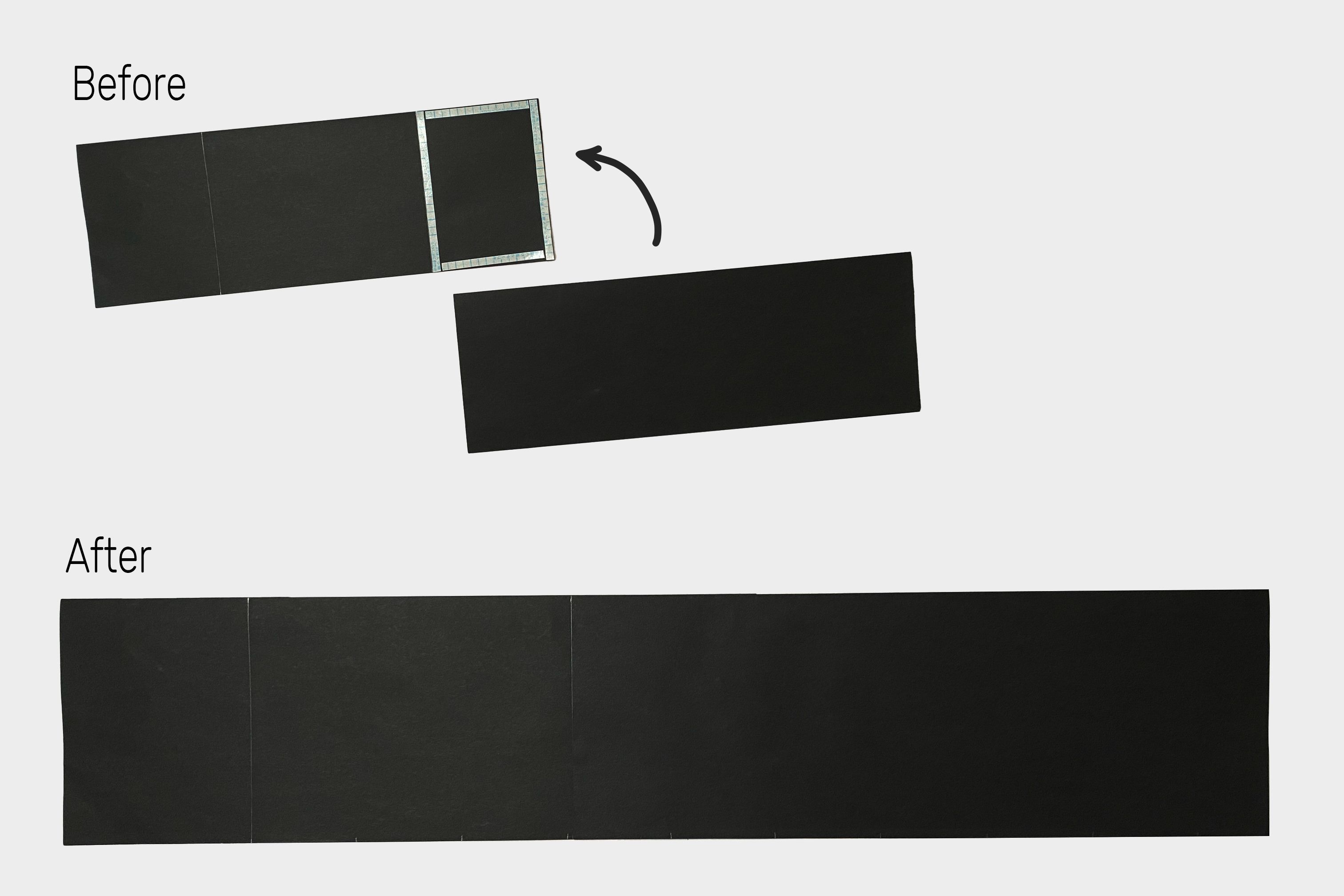 Long paper
We attach the two pieces of black paper, ensuring we don't go past the 8cm line. Now, we have one long strip of paper.
---
STEP
3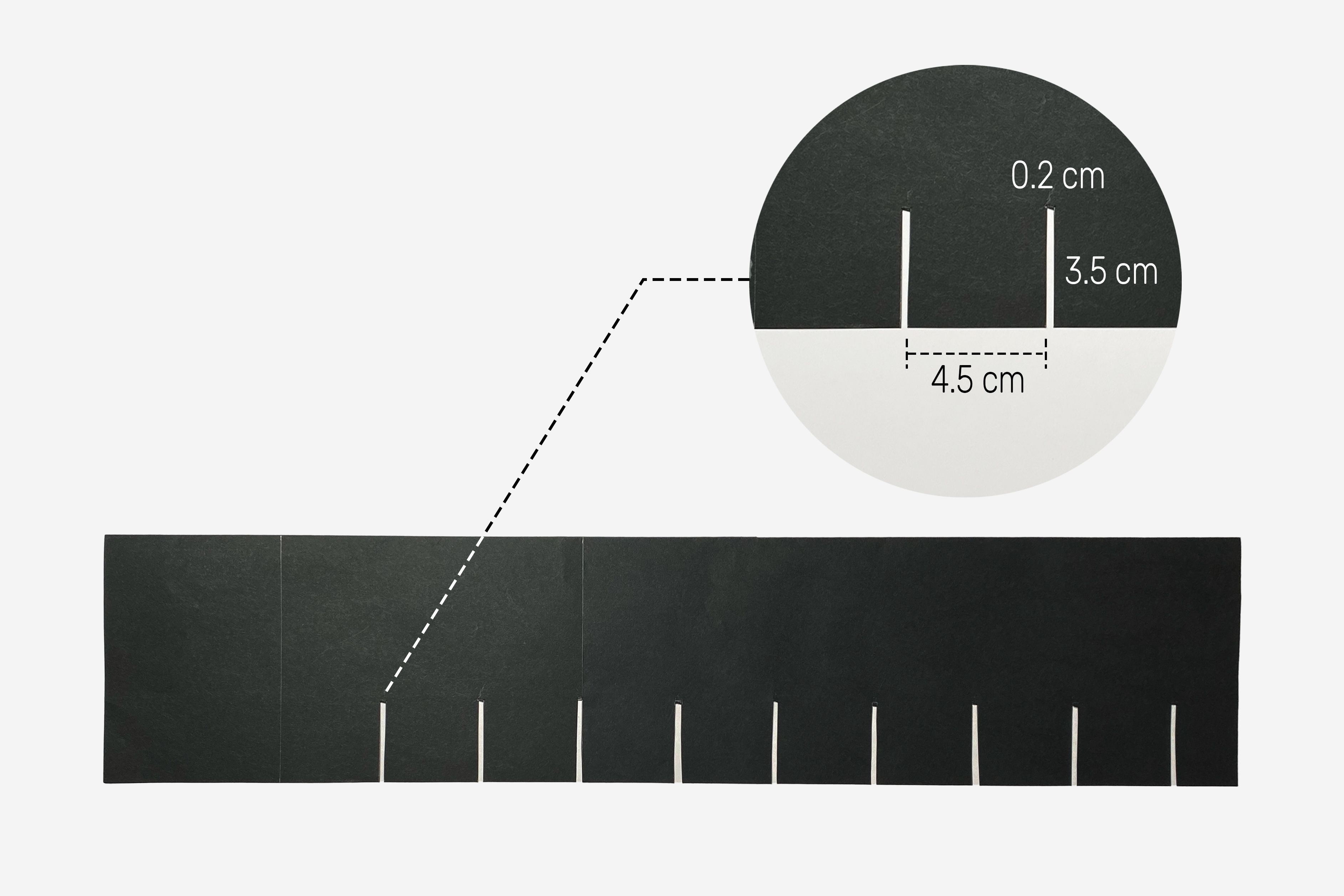 Cut the slits
To make the zoetrope slits, we draw a few 3.5cm tall lines, each 4.5cm apart, leaving a 0.2cm wide gap for the slits, which we then cut out.
---
STEP
4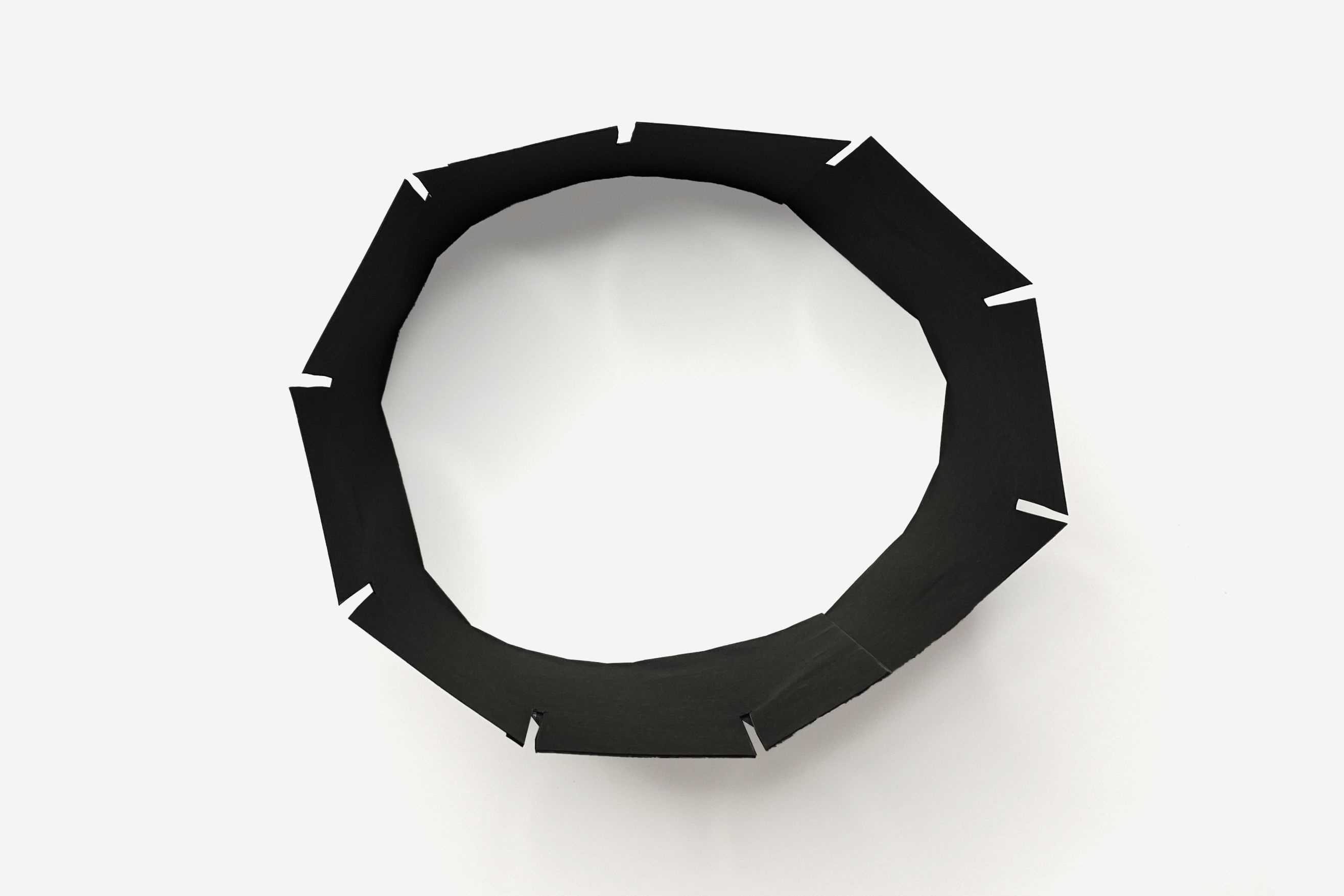 Zoetrope wall
Next, we attach both ends of the zoetrope wall using double-sided tape.
---
STEP
5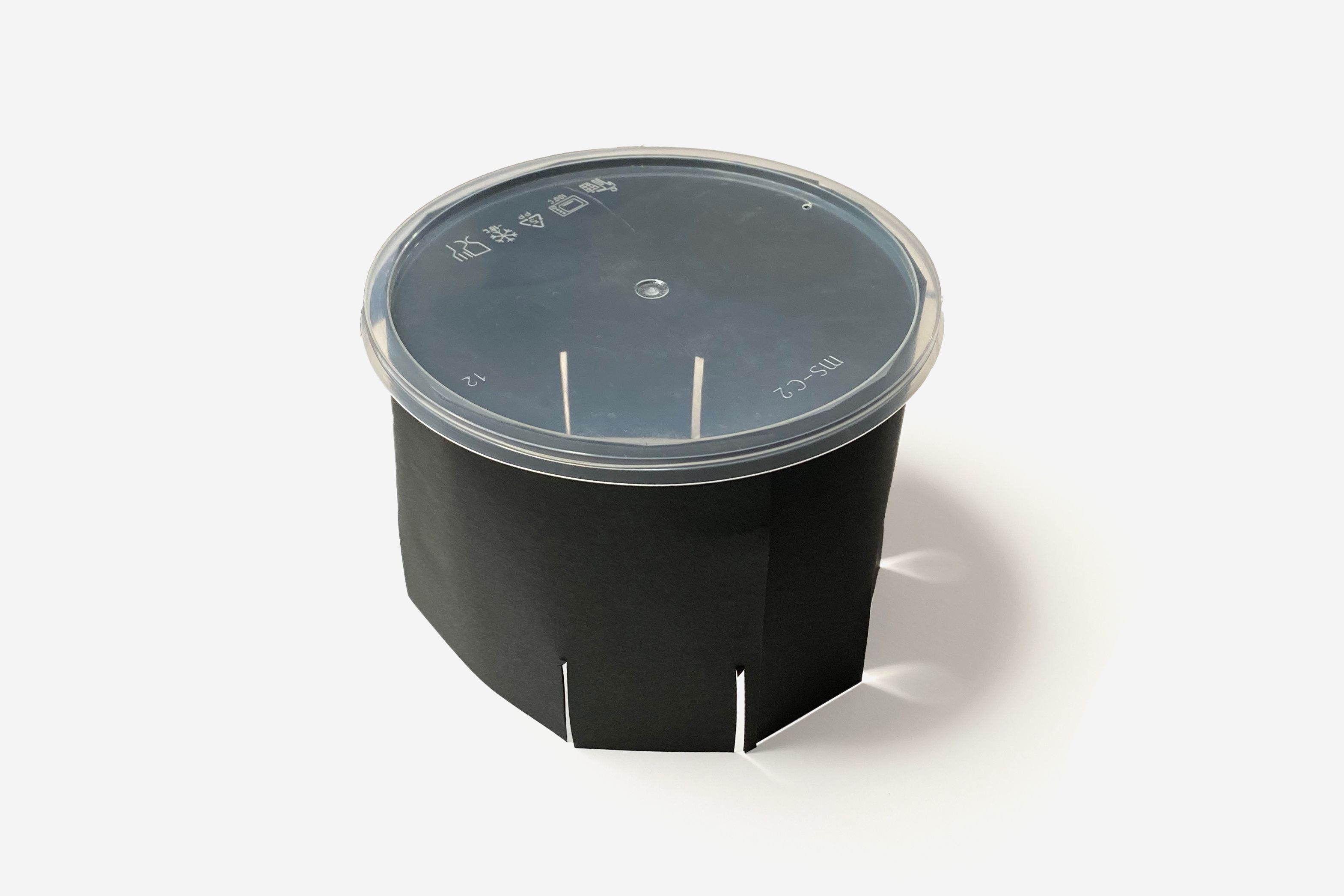 Zoetrope floor
We use a circular takeaway container lid to serve as the bottom of the zoetrope, and secure it with scotch tape. You can use other materials such as a paper plate instead of a lid.
---
STEP
6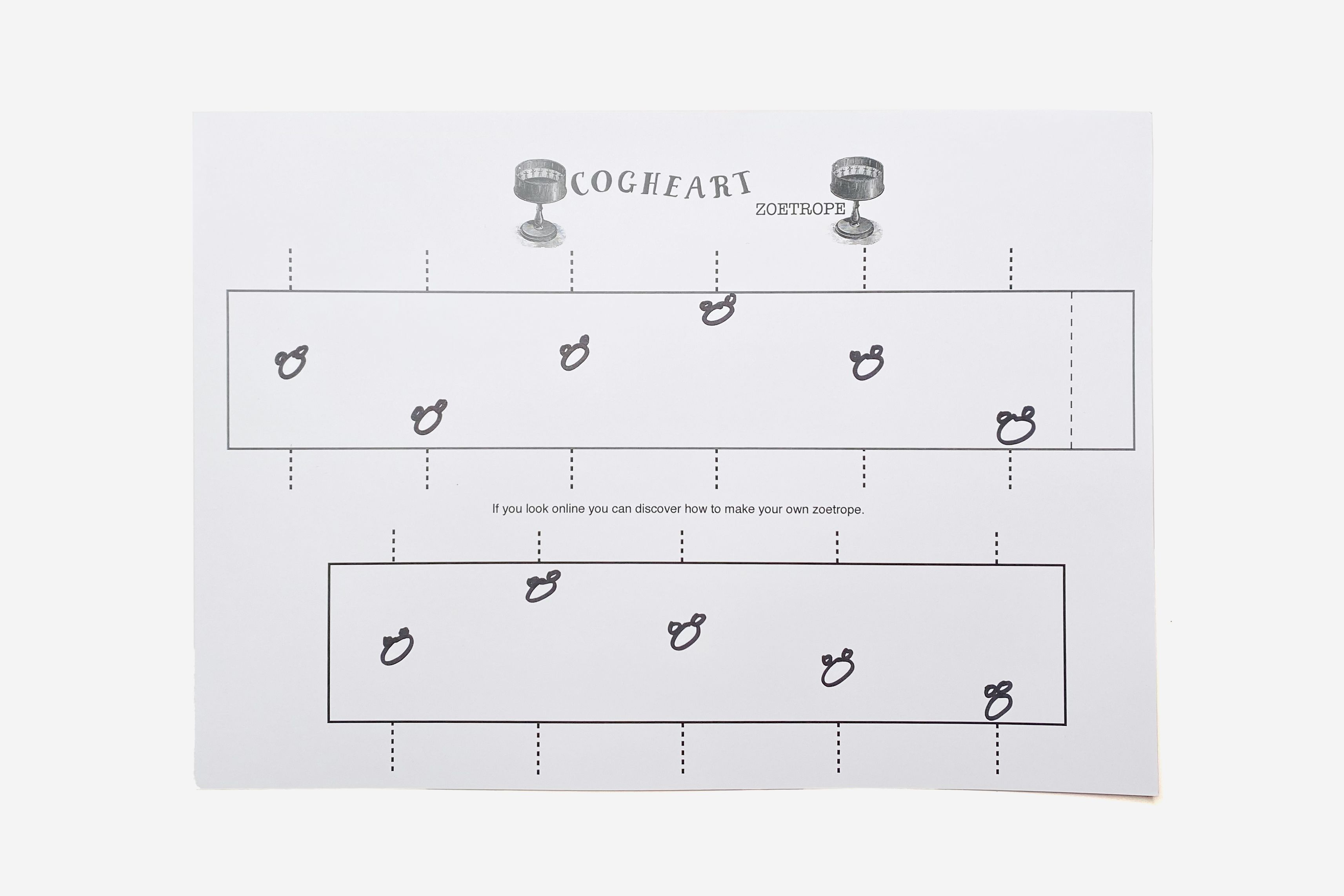 Draw animation frames
We print an animation strip template (link below) and draw our animation frames between the vertical dotted lines. This one is of a…bouncing duck?Maybe? We have no idea now.

When done, we cut them out into paper strips, and use double-sided tape to attach them together, making a single long paper strip.
---
STEP
7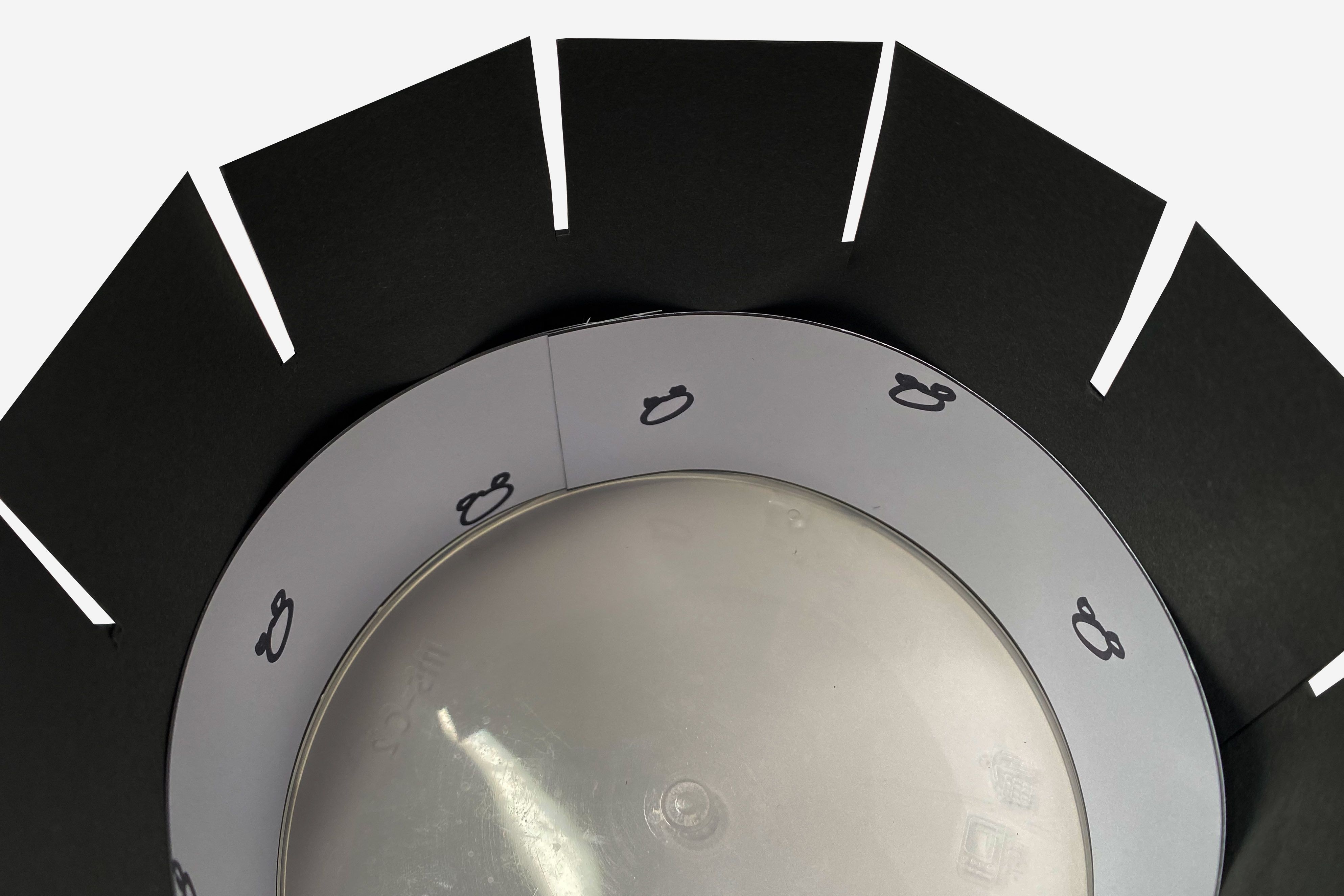 Assemble animation
Here, we place our animation strip inside the zoetrope, making sure to centre each animation drawing between the slits.
---
STEP
8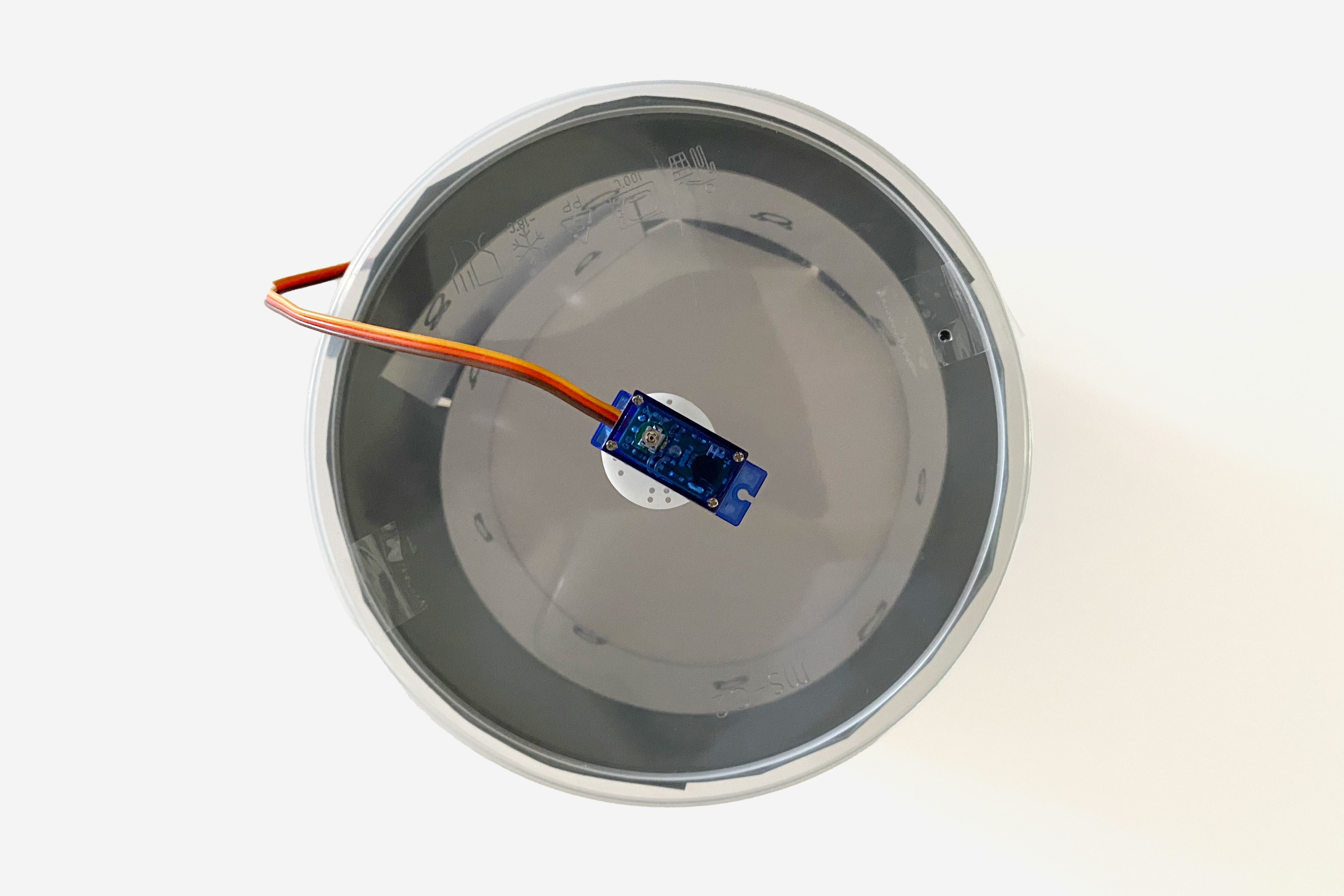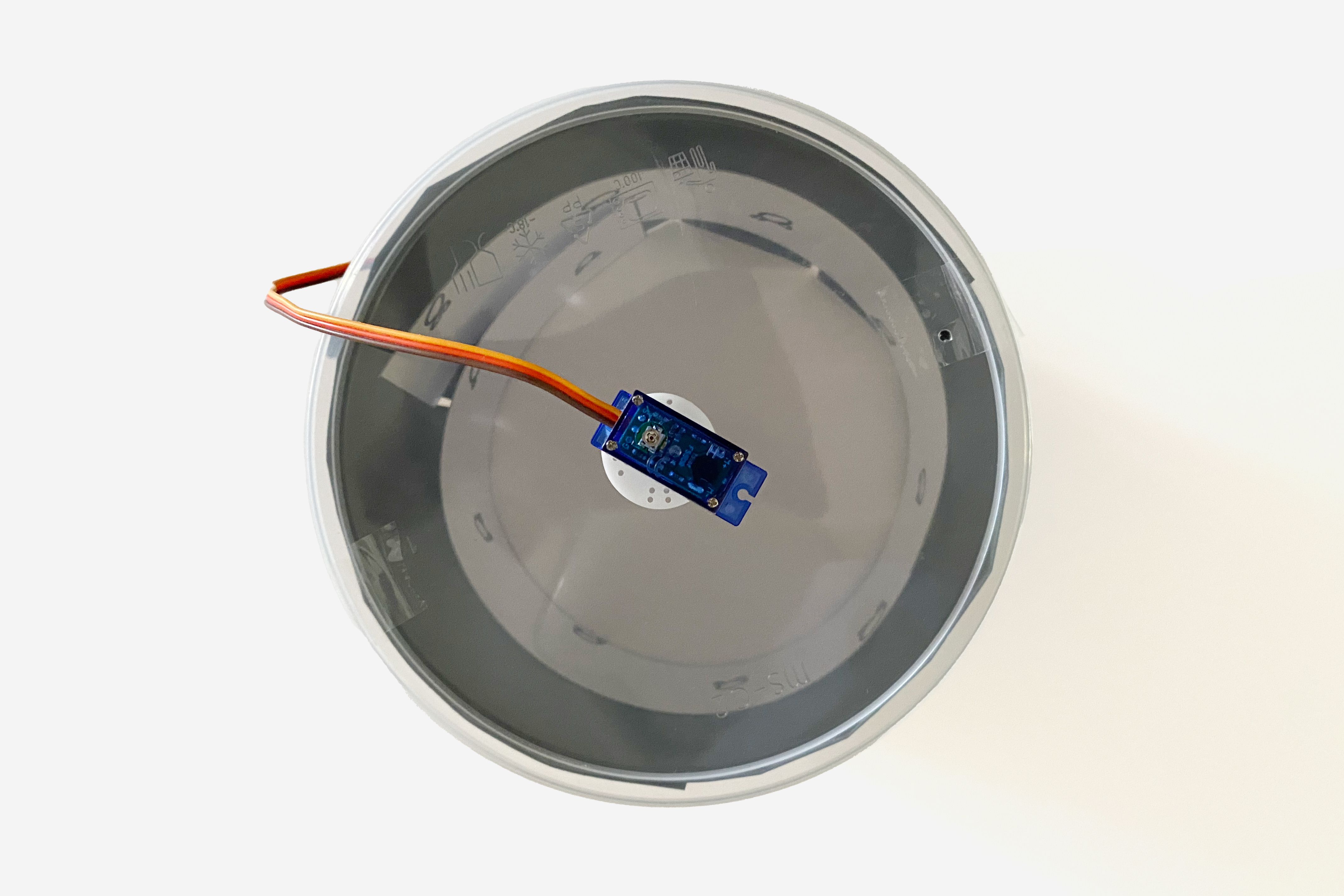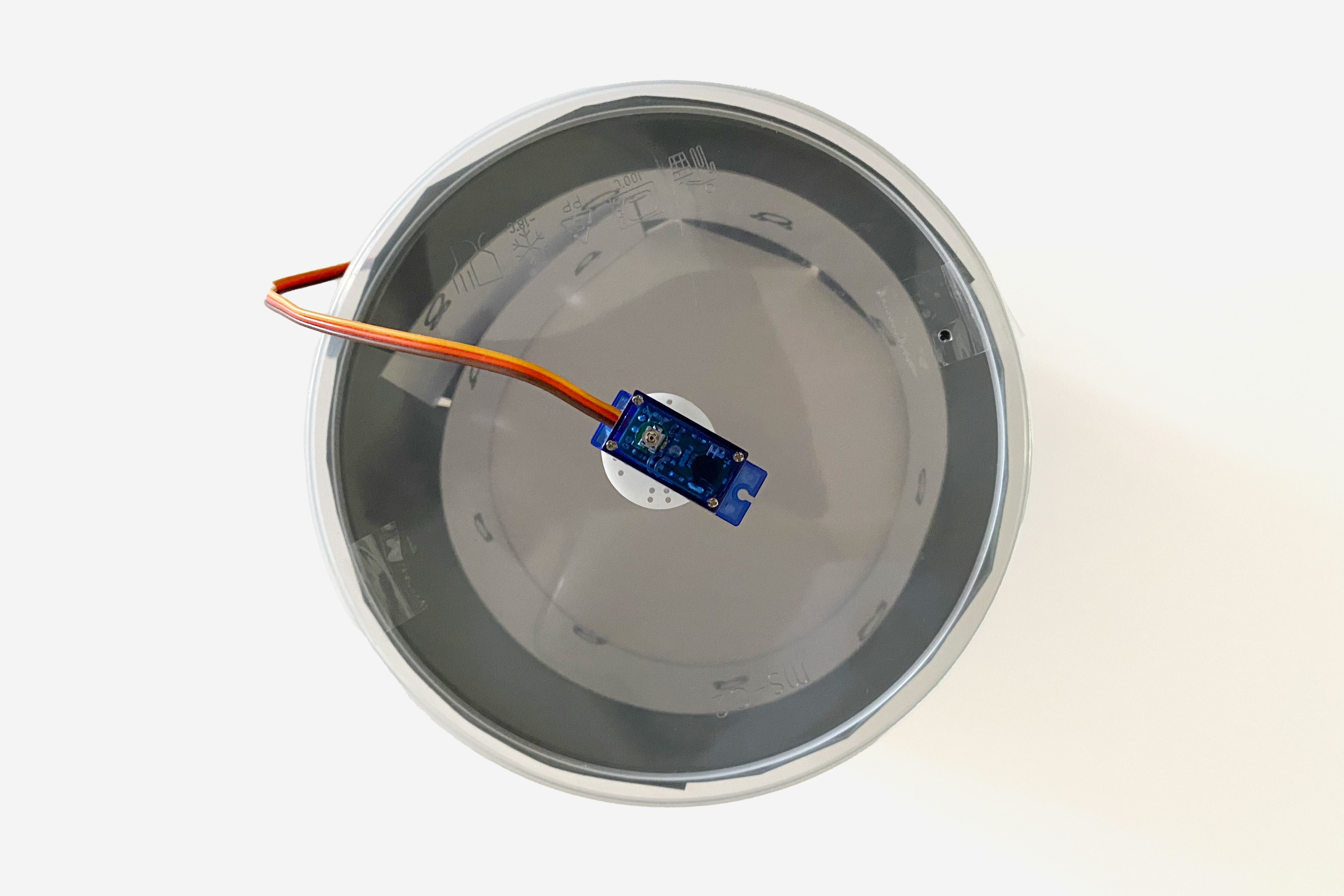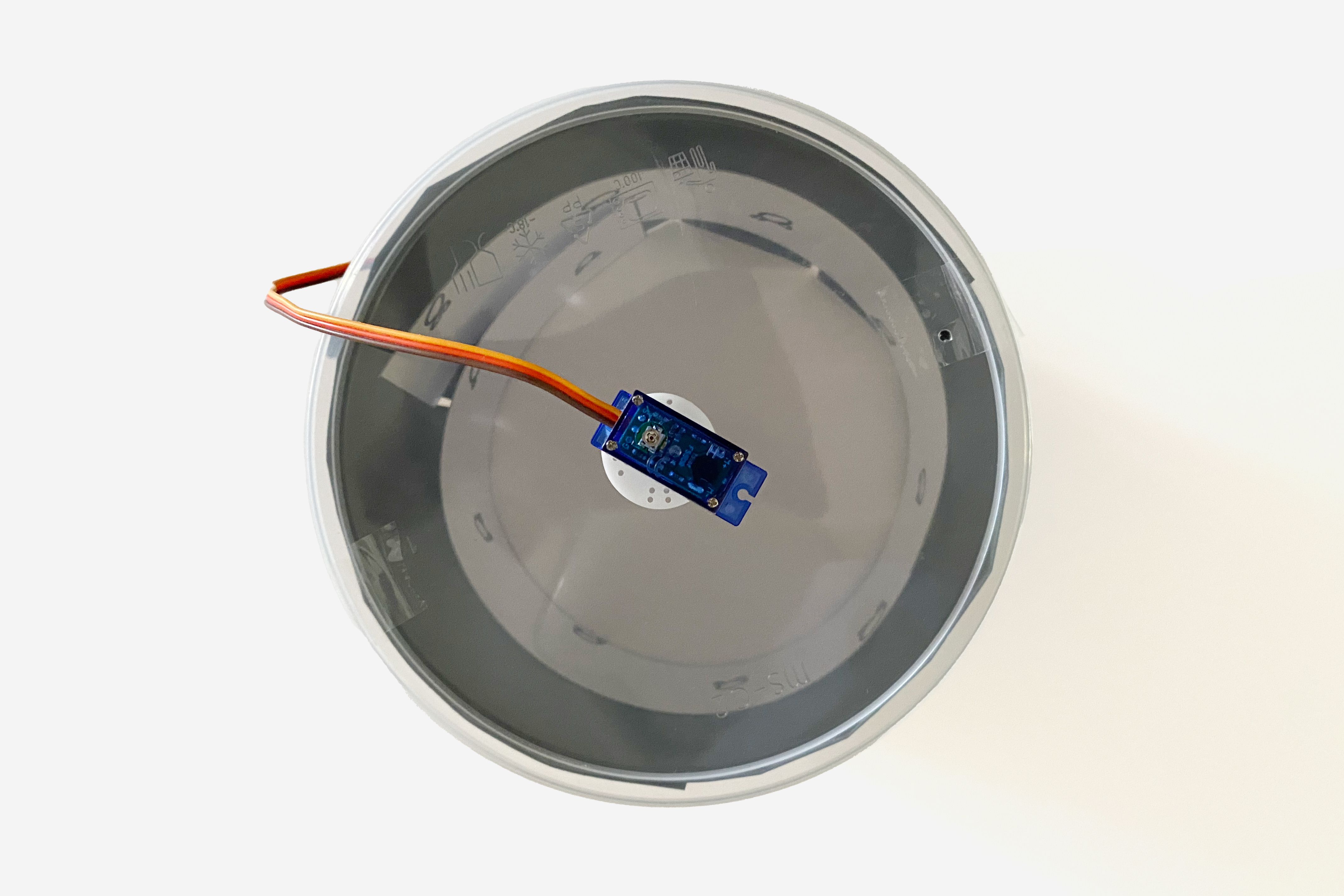 Put it together
To secure the zoetrope onto the motor, we use the circular horn attachment that comes with our servo, and glue its flat side to the zoetrope base. Using a strong solid glue from a glue gun or superglue is preferable, but you can use Blu Tack for a decent, non-permanent solution.
Code and References
Made this activity? Good Job! Now spread the word. Share a photo of your creation on social media with #letsgethacking #Zoetrope